By Chris Williams, CycloneFanatic.com Publisher
Follow me on Twitter @ChrisMWilliams
Happy Monday Cyclone fanatics. I've got a lot on my mind today regarding Iowa State athletics, the NCAA Tournament, some off topic stuff and more. Enjoy!
IOWA STATE STUFF
–       Here's a quick heads up to all of you central Iowa fanatics out there that I'll be on 1460 KXNO's Ken Miller roundtable tonight and Friday from 4-7. If you don't live in the area, you can listen online at www.kxno.com.
–       When I heard about Iowa State President Gregory Geoffroy's upcoming retirement, it was a bittersweet moment for me. I'm happy for him. He's worked hard and done great things for Iowa State. Everybody deserves a retirement. The bitter came from the fact that Geoffroy has always been so supportive of Iowa State athletics. Win-loss records in football and basketball might not show it, but this athletic department has made tremendous progress since I started covering Iowa State in 2004. I really feel like it is on the verge of something special. We can only hope that Geoffroy's replacement supports athletics the way that he did. People always fear the unknown though. That's where I'm at right now. With economic issues across the board, this is a very important hire for everybody involved with Iowa State on a level that reaches out much further than sports.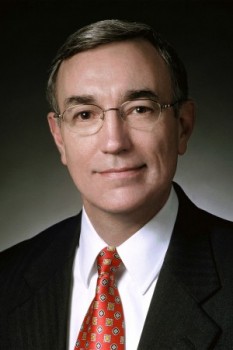 –       I think that many Cyclone fans have been too quick to judge Luke Knott, the younger brother of Jake, who recently committed to Iowa State's recruiting class of 2012. Many are just assuming that Luke won't play quarterback at the next level and he very well may not. I say give the guy a shot at the most important position on the field. After all, he is a Knott. Think about Jake's level of production at the quarterback position? Okay…That was a stretch. You get my point though.
–       Iowa State's late addition of JUCO defensive tackle Henry Simon surprised me. I warn fans not to expect too much from Simon. My hope is that he can crack the two-deeps to provide depth in 2011. Simon doesn't have to be the next Nick Fairley to make this a successful signing.
–       In case you missed it this weekend, one of Iowa State's top targets for the 2012 basketball recruiting class is now off the board. Nick Stauskas, a Canadian combo-guard committed to Michigan on Sunday. Up next for Iowa State? I imagine that the staff will stay focused on two New England prospects, Georges Niang and Nkereuwem Okoro as top targets.
ON THE FINAL FOUR
–       The game that nobody is talking about, UCONN vs. Kentucky, should be a doozy. It goes back two decades, but John Calipari and Jim Calhoun aren't the best of friends. Remember the old days when UMASS vs. UCONN was a big deal? Yeah, ever since Calipari landed Marcus Camby back in 1993, these two haven't been the best of friends. My opinion? Well, to put it nicely, they're both cheaters. However, if I had to pick one, I'll cheer for UCONN, the lesser of two evils. CLICK HERE to read an awesome column by Dan Wetzel that profiles this rivalry.
–       Shaka Smart vs. Brad Stevens. Underdog vs. underdog. David vs. David. Mid-major vs. mid-major. You get the picture. At what point though is Butler no longer the little guy? That program has developed some serious Boise-esque swagger to it over the years. Still, they're an 8-seed and they made it to the Final Four. That's impressive stuff. Give me VCU in this game. The Rams are smoking hot right now and they are beating the crap out of everybody who gets in their way. Take away its one-point overtime win over Florida State in the Sweet 16 and VCU has outscored its other four opponents by an average of 14.75 points in this year's NCAA Tournament. What's not to like?
–       I'm glad that the Final Four matched up this way. You get the slug fest between the two Cal's in the battle of the big boys and it assures us that one underdog will play for a national championship.
–       If they will pay him what he's worth, I think that Brad Stevens should stay at Butler. The grass isn't always greener on the other side. Just ask former Butler coaches who have left for BCS programs who happen to have local ties, Todd Lickliter (Iowa) and Barry Collier (Nebraska).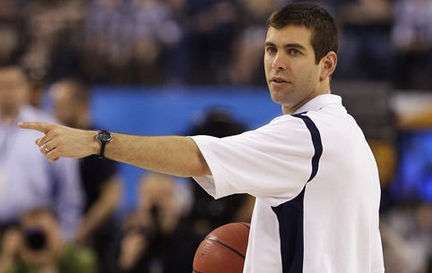 –       I think that people who are now pushing for an expanded 96-team NCAA Tournament because of VCU's run are overreacting. We are in an era of college basketball where mid-majors are hot. That's it. Blame the NBA's one and done rule. If that ever changes to something like we see in college football where a player has to stay three years, the days of Butler, VCU and George Mason making the Final Four could be over. That's not to say that Cinderella's slipper won't fit every once in a while, but it wouldn't be nearly as common.
–       I blame Twitter and message boards for the point above. Ten years ago, instant reaction to sporting events was nearly impossible. Now, it is everywhere you look. I don't have a problem with this. In fact, I love it. It is how I make a living. I'm just pointing out that because of these tools that we have today, raw, sometimes not thought out opinions get reach us instantly where in the past, people had time to cool off before letting you know how they felt.
OTHER COLLEGE BASKETBALL THOUGHTS
–       If Mario Chalmers wouldn't have hit that shot to win the national title vs. Memphis in 2008, would Bill Self be feeling heat in Lawrence?
–       I felt back for Kansas' players on Sunday after the loss to VCU. I didn't feel bad for their fans though.
–       Wake up! Did you know that the CBI championship series begins tonight? I know, I know. This is normally no big deal. This tournament couldn't have asked for a better storyline in 2011 though. Oregon coach Dana Altman will make his much-too-soon return to Omaha tonight, as Greg McDermott's Creighton Bluejays have made it to the finals. The last I heard, McDermott and Altman weren't exactly best buddies. How will the Husker Nation, oops, I mean the Bluejay faithful react to their former coach coming to town? If you like drama, you should watch this series. If you thought that Iowa State vs. Greg McDermott was awkward last November, just imagine what Altman (who spent 16 years at Creighton) vs. his former team will be like. Tonight's game will be televised on HDNET with a 7:05 tip.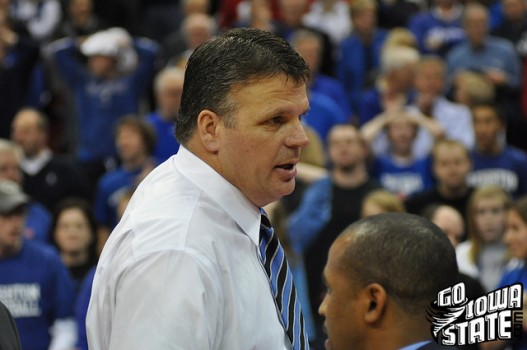 –       On Sunday, Cuonzo Martin took the Tennessee job. It sounds like Buzz Williams is going to stay at Marquette. Those were recently two of the top names to fill the open Missouri and Oklahoma jobs in the Big 12. Numerous reports have recently come out that say Missouri is hot on the heels of Purdue coach Matt Painter. For one minute, I cannot comprehend why Painter would go to Columbia?  Painter is a Purdue grad. He's paid well. The Big Ten is a quality league. Missouri is absolutely not a step up for him. As far as Oklahoma goes, it sounds like Memphis coach Josh Pastner is now one of the front-runners to replace Jeff Capel. Could Shaka Smart enter the equation for either of those jobs after the NCAA Tournament is over? Or will he be a better fit at N.C. State?
–       You've got to love college basketball's silly season. Do you notice that the coaches are bigger stars than the players anymore? That's because as fans, the coaches are the only thing that we can relate to on a year-to-year basis. The top end players rarely stick around long enough for us to get to know them.
–       I think that former Ames High player and North Carolina standout Harrison Barnes should go pro and not think twice about it. Folks who disagree with me will argue that the NBA will always be there for Barnes. Will it? What if God forbid, Barnes would go down with a season-ending injury next year? No, the NBA will not always be there. That isn't a guarantee. But Harrison is a smart young man. College will always be there. He can always go back and get his degree, any time that he wants.The Des Moines Register's Sean Keeler and I disagree on this topic. CLICK HERE to read Sean's column on Barnes.
SOME OFF TOPIC STUFF
–       I got home from a week and a half trip to Seattle this past Saturday and I must say, I have never been so happy to step off of a plane into a 35-degree climate in my life. The trip was way too long. It wasn't a vacation. The majority of people I ran into out there were rude and it rained on 10 of the 13 days we were there. Unless it is work related, I will never go back to that area of the country again.
–       The one positive that I took from the trip was not shaving. That's right. Today was the first day that I have shaved since March 14. You all care about this right?
–       I watched American Idol for the first time last week. My top three are Scotty, Lauren and Paul. Scotty's voice is like a clone of Josh Turner's. Lauren reminds me of a mix between Miranda Lambert and Sara Evans. Paul is a bit of a wildcat. I see a little bit of Jason Mraz but the verdict is still out.