You know that gif of Donald Glover from Community that's become pretty popular on social media nowadays? The one where he comes back with a few boxes of pizza only to find the room has been enshrouded in flames and given way to mass chaos?
Well, the entire scene that the gif comes from is what the last few months have felt like:
Let me tell you, it is NOT A COINCIDENCE that the last mailbag I penned for Cyclone Fanatic happened in early December. It's quite clear that the balance of the universe has been thrown off since then in the midst of an absence of CF Mailbags, and for that, I would like everyone to know that I am truly sorry. (P.S.- That's a joke. We all need a laugh or two at this point, right?)
In his infinite wisdom, Jared noticed a new mailbag was needed to get things headed back in the right direction. That's why I've been summoned today and you're reading this right now. Let's delay no further and get to the good stuff.
---
madguy30 asks: When is the next Iowa State football and basketball season going to occur?
Despite a lot of evidence pointing toward the pandemic lasting for months (and possibly years) from now, my current belief is that the traditional college football and basketball seasons coming up this fall/winter will still be played on schedule. However, that doesn't mean everything will be as normal. If they are played, I wouldn't be surprised if games are played without crowds. It's going to take quite awhile for the "gatherings of X people" restrictions to completely disappear.
My optimistic viewpoint (compared to many, at least) comes from the belief that better and more widespread testing will happen between now and the fall. Additionally, I think the NCAA is going to fight tooth and nail to make it so they can put some kind of product on the table.
Plus, I don't want to live my current day-to-day believing that we're going to go a year or more without sports. That's just flat-out depressing.
coolerifyoudid shares:
Calvin and Hobbes is my favorite comic strip of all-time. I love this panel, and it's a great reminder to come out of this current situation with a newfound appreciation for things we might have taken for granted before. Thanks for posting!
cyclonespiker33 asks: Would you rather lose the ability to lie or believe everything you're told?
The answer isn't even close for me… I'd much rather lose the ability to lie. Yeah, speaking some embarrassing truths would be difficult, but believing everything I'm told could get flat-out dangerous. Unless I were to do a flawless job of making sure I'm never around anyone (or any media source – newspaper/TV/radio etc.) that makes poor jokes or flat-out lies about things, I could get myself into some hairy situations.
For example, say I were to theoretically visit the Grand Canyon. Right when I'm taking pictures (#ForTheGram) of me near the ledge with the canyon in the background, some hobo walks by and shouts, "if you jump right now, you'll be able to fly!" while cackling maniacally. As a believer of everything I'm told, I'd jump immediately and try to fly because THAT WOULD BE SO COOL, right? And that's just one example of a potentially dangerous scenario…
So while telling the truth constantly would suck in its own right, there's far less risk for an actual life-threatening situation than believing everything I'm told. Plus, I maintain my full capacity to make logical decisions based on my own deciphering in the truth-telling option, so I could plan around the fact that I know I'll always tell the truth.
DSMCy asks: In order of most, to least controversial: Did Garza lose POY because he's white? Is Space Jam a good movie? What are you spending your stimulus money on?
Garza – Lol.
Space Jam – Yes.
Stimulus Money – A Zune.
ForbinsAscynt asks: What is the best TV series to rewatch whilst quarantined?
Without Kids – Game of Thrones. I don't think it's the best TV series of all time (last couple seasons definitely declined in quality), but for some reason, I find it easier to binge than a lot of the other shows that are traditionally thought of as the greatest ever.
With Kids – Also Game of Thrones. Lots of great things to learn about economics, politics, family relationships and human anatomy while kids are home from school.
Cyclones_R_GR8 asks: When I visit CF is it safer if I sit at least 6 feet from my monitor?
No need to worry about that rule when it comes to CF. Though if you were visiting Hawkeye Nation, I'd maintain at least 10 feet between you and your monitor at all times and bathe in rubbing alcohol every 15 minutes.
SC Cy asks: Is Bret Oberg the best least-talked about QB in ISU history? His teams were dynamic on offense but had some of the most miserable defenses of all-time.
I never got to watch Oberg play, but he did throw only 15 touchdowns compared to 24 interceptions in his career. That ratio is…not great. To his credit though, his final season in 1989 that mark was 9 TDs, 9 INTs and he completed 62 percent of his passes.
The game was different back then. Perhaps some Cyclone fans with greater experience could weigh in?
risiusj asks: What are your go-to meals to have at home? Has COVID-19 changed these? And what impact will COVID-19 have on Americans' future eating habits?
The most common meals served at the Fitzpatrick household includes a rotation of parmesan chicken, curry and rice, chicken taco fettuccine, spaghetti, steak sandwiches, and crescent roll chicken. So far, our eating habits haven't really changed, though it's probably easier for us since for now, it's just my wife and me. About the only thing that's changed in the past few weeks is I've made a point to have an extra week or two's worth of food in the freezer. I'm usually a "shop on Sunday for this week's food" kind of guy, so now we have 2-3 weeks' worth of food on hand as opposed to one.
If I had to guess what impact the pandemic will leave on Americans' eating habits as a whole, I'd predict until the virus has completely left the news cycle, the "extras" that people typically get at the store will be swapped out for more nutritional meal options. You'd think people would prioritize making sure meals are on the table and divert their food budget more toward staying full as opposed to getting things that just taste good. Either that or I'm completely wrong and more junk food is going to be bought because people are stress eating and need comfort food.
Once the virus has subsided, I don't think there will be any lasting eating habit changes. Supply chains could definitely see changes, but I'd expect most people will return to their usual routines as long as they are financially able.
CyberJJJ writes a book and asks:
Iowa State Sports Related:
Any known cases of coronavirus among our athletes or coaches?
Any insights you can offer about how our coaches go about recruiting with the current restrictions/travel issues?
Any planning in place for delayed football season?
Where are the best places to find reruns of epic ISU past sporting events?
Feedback from the experiment with ISU basketball games on ESPN+ (for the record I didn't get the service)?
Insights on how our athletes are working on conditioning with campus and public gyms shut down?
Non-ISU Sports Related:
Is this virus situation more likely to kill Corona as a beer brand, or alternatively have it rebound and steal market share from Busch Lite?
What old movie have you dug up and watched an actually enjoyed?
What one item are you out of and missing, or most concerned of running out of (besides TP) if we have lockdown at home?
With TP now worth its weight in gold, will we ever go back to TP'ing trees outside someone's home, or is there a new tradition to take over?
Most creative ways you have found to invest free time at home?
The rule around these parts is the more questions you ask, the fewer words you get in the answer for each question. Now that you are aware…
ISU-related: 1. Not that I'm aware. 2. Ask Jared/CW. 3. Ask Jared/CW. 4. Definitely Cyclones.TV, though YouTube has a fair amount of full games available. 5. CHANGE IS BAD. 6. Ask Jared/CW.
Non-ISU: 1. Rebound and steal market share. There was the initial dip at first when dumb people thought they got coronavirus from drinking Corona, but now that that's been exposed, might as well get in on the joke. 2. Not terribly old, but we watched Steve Jobs the other day (the one with Michael Fassbender, not Ashton Kutcher) and thought it was different, but I enjoyed it. 3. Not an item, but a service… Hair cut. Yeah, I could just buy clippers and buzz my hair eventually but I'm not there yet mentally. 4. Yeah, we'll get there eventually, but maybe not for a few years. 5. Re-organizing. If not furniture in rooms, then smaller stuff like dishes in kitchen cabinets.
coolerifyoudid asks: Can I borrow $20? I've been a little down on my luck this past month.
I'll do you one better and send you $1,200. You can expect it in the mail soon and it'll probably say something like it's from the U.S. Government, but just ignore that.
bsaltyman asks: I'm enjoying the bracket of greatest MBB games of the last 40 years. On that note, what are the top 5 best individual moments or plays from basketball games during that time? Could you guys come up with a bracket for that too? What about the best ISU dunks?
Last 40 years? Man, I have no clue. I've only been alive for 27 of those years and have a conscious memory of about half that. There have been a lot of great ones in the past decade or so… Royce White dunking on Andre Drummond, Georges Niang blowing a kiss to the Iowa student section, Naz Mitrou-Long's buzzer-beaters his sophomore year, DeAndre Kane sending Roy Williams home in the Tourney, Deonte Burton's dunk against WVU in the Big 12 Tournament, Marial Shayok going beast mode to help ISU capture the REIGNING Big 12 Tournament championship… Just to name a few.
But, I'll definitely forward your ideas to Jared since this whole "no sports" thing could last for a while and I know for a fact that Jared loves making the bracket stuff behind the scenes.
Dandy asks: You catch the 'rona and you're in quarantine for 14 days. There are no sports so you need to watch something else. Only one movie is on your TV, over and over, all day, all night. You can't pause it and the TV is stuck at half volume. What will you choose?
Sort of a strange answer here, but I would go with the extended edition of Lord of the Rings: The Fellowship of the Ring. Beyond being a great movie, it has a superb soundtrack and the notable thing about your question is this will be going constantly through the night as well. I've actually fallen asleep to the Lord of the Rings soundtrack before on multiple occasions (DON'T KNOCK IT 'TIL YOU TRY IT.)
I'd go with The Fellowship of the Ring instead of the two other movies in the trilogy because it's probably the most lighthearted. Plus, it fits the theme of starting a long journey and reinforces the need to "keep going." Sounds like a great quarantine filler.
MeowingCows asks: Am I going to get e-corona from reading this column What are you planning to spend your stimulus money on and why isn't it being donated entirely to CF Patreon?
You'll get e-corona and like it.
After I get my Zune (see above), I'll probably buy a pet rock.
VegasCy requests: Give me your best CoronaVirus conspiracy theory.
The virus was started by the University of Iowa prior to this year's NCAA Tournament so they could avoid the colossal letdown of not making it to a Sweet Sixteen for yet another year.
mdk2isu asks: Stocks have taken a beating over the past month-ish. What are your top 5 buys for rebound gains (individual stocks only)? To expand on this, you have $10,000 to invest into the 5 stocks you choose, how are you investing it?
***NOT A FINANCIAL ADVISOR SO DON'T TAKE MY ADVICE***
I'm of the opinion you can buy just about anything right now and it will be a good decision in the long term (20+ years). So looking at that time period, I'd take a shot on established companies that are down recently ($DIS, $SBUX, $AAPL), plus perhaps a stock or two that have been more directly affected by the virus ($CCL, $PENN). With $10,000, I'd weight it 80/20 in favor of those first three since they are less risky than the other two.
Cy$ asks: Will we have games this year with no crowds for football? If so, what about tailgating?
Right now, I lean yes for games without crowds. Tailgating is a toughie… I don't think it could exist either if crowds aren't supposed to be allowed though. That basically defeats the purpose.
Cyched asks: Rank in order of importance: Beats? Fast. Bass? Down low. Hotel? Trivago.
Hotel? Trivago.
Bass? Down low.
Beats? Fast.
SCyclone asks: What is the vegetable you would sit at the dinner table for 6 hours to avoid eating?
A few years ago I would have said brussels sprouts, but recently restaurants have started frying those up and they can actually be pretty delicious.
So I guess my answer will have to be beets. I've never been a beets guy, though I know they have a pretty loyal/wicked dedicated following. I'll let those people "enjoy" the beets…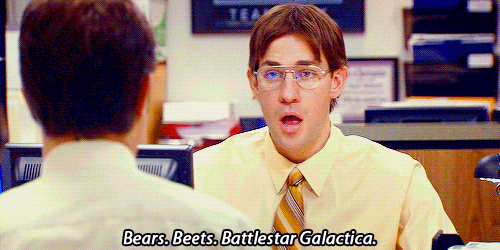 BCClone asks: If the strippers come to your place and work at your home, does that count? Or does it have to be at their home for work at home requirements?
There are other diseases you should be more concerned about instead of coronavirus if you're asking this question.
cyclones500 asks: By some quirk, you wake up tomorrow and have complete control of a new professional sports franchise. Among other things, you get to establish the team's location, mascot and colors. It can be in any of the 4 major team sports (NFL, MLB, NBA, NHL .. or soccer, if you're into that sort of thing). Assume the league could accommodate a new franchise, either through expansion or a team folding.
1. Which league?
2. Where do you locate the team (it can be any city in the world, of any size)
3. Team nickname?
4. Team colors (limit of 3, or 2 colors plus white)
I'd go with the NBA because even though the NFL is where the big money is, I personally would enjoy owning a professional basketball team much more. I'd go ahead and give Kansas City its own NBA team because I think there's a void in that Nebraska/Iowa/Missouri/Kansas area that could quickly pick up fans. The nickname would be the Power (a play on the Power & Light District and games would be held in the Sprint Center). Team colors would be purple (because purple represents power) and white. AKA, power and light.
GTO asks: How do you have time for mailbags? I'm like 10,000 times busier ever since I started working from home!
I've also been much busier lately… I'm only able to write this right now because I got my wife Animal Crossing: New Horizons for the Switch and she's currently busy collecting resources on her island so she can pay off her new island house.
isuska asks: Thoughts on banging SO during work hours while both WFH during quarantine?
Only if you're both on a conference call and make sure you're not muted.
Cy$ asks: Am I technically not practicing social distancing by asking this question?
Perhaps.
Farnsworth asks: Being a young healthy stud as you are, would you willingly contract Coronavirus for a lifetime supply of free Corona beer?
Prone2Clone asks: Is Corona Light less infectious than Corona Extra? What about Premier?
All of them will have you waking up with a headache and upset stomach with too much exposure.
VikesFan22 asks: Your thoughts on Tiger King? I may or may not have watched the entire series today.
It's an absolutely unbelievable watch. It's the perfect example of a real-life "can't look away from the train wreck" scenario. I won't spoil anything for people who haven't watched it yet, but I 100% recommend checking it out if you're stuck at home at any point over the next few weeks. It's just seven episodes long and you will not be disappointed.
---
That's all for today, ladies and gentlemen. Stay safe out there and thanks for reading the latest edition of the CF Mailbag!