Jan 11, 2017; Stillwater, OK, USA; Iowa State Cyclones forward Darrell Bowie (10) shoots defended by Oklahoma State Cowboys forward Mitchell Solomon (41) during the first half at Gallagher-Iba Arena. Mandatory Credit: Rob Ferguson-USA TODAY Sports
For one game at least, go ahead and throw that "these guys can't finish" commentary out the window. Iowa State shut up its critics by going 9-for-9 and scoring 23 points in the final 4:45 of action to close out Oklahoma State 96-86 on Wednesday night in Stillwater.
Big win.
Road victories are brutal to come by in college basketball, especially in the Big 12. You collect them by being mentally tough, which is exactly what Iowa State proved in this one.
After the Cyclones got off to a hot start and an early double-digit lead (14-4), the Cowboys stormed back to only trail by one at the half. The early part of the second half leaned OSU though as Iowa State trailed by as many as five.
The veteran Cyclones never flinched. In fact, it's almost as if Iowa State puffed out its chest when the going got tough. 
Oklahoma State head coach Brad Underwood took note.
"They didn't blink," Underwood said after the game. "Down a little bit, they knew who their dudes were. And I use dudes when I refer to good players. They didn't blink."
If you are familiar with Underwood's temperament, that's a heck of a compliment.
#OKState coach Brad Underwood was candid, frustrated after game. "That tenacity and that bulldog mentality, not there." pic.twitter.com/GGbawFmyHK

— Mark Cooper (@mark_cooperjr) January 12, 2017
Iowa State's starting five – all seniors – scored 91 of the team's 96 points.
That's leadership folks, which is how you win away from home.
And what about Monte Morris? His 30 points, five rebounds, five assists, four steals and zero turnovers in 39 minutes caused our Iowa State basketball savant Brent Blum to ask if that was the best game every by a Cyclone point guard?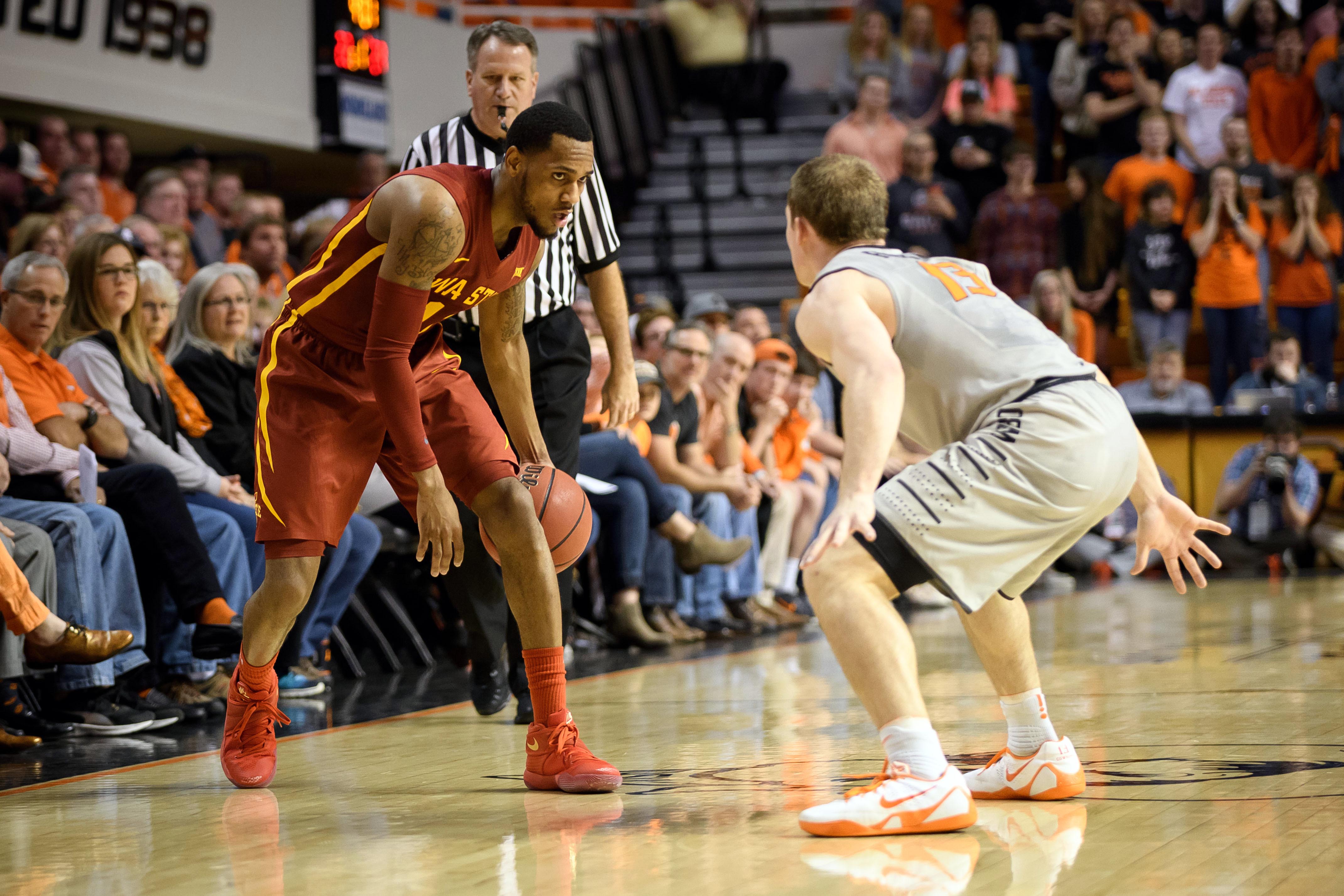 Matt Thomas hit an important corner three to close out Texas last Saturday and he used that momentum to fuel a 19 point night – his second highest output of the season. Fellow seniors Naz-Mitrou Long, Darrell Bowie and Deonte Burton had 17, 13 and 12 points respectively.
In the win over the Cowboys, Steve Prohm once again showed even more commitment to his four-guard lineup that looks more natural every time that we see it.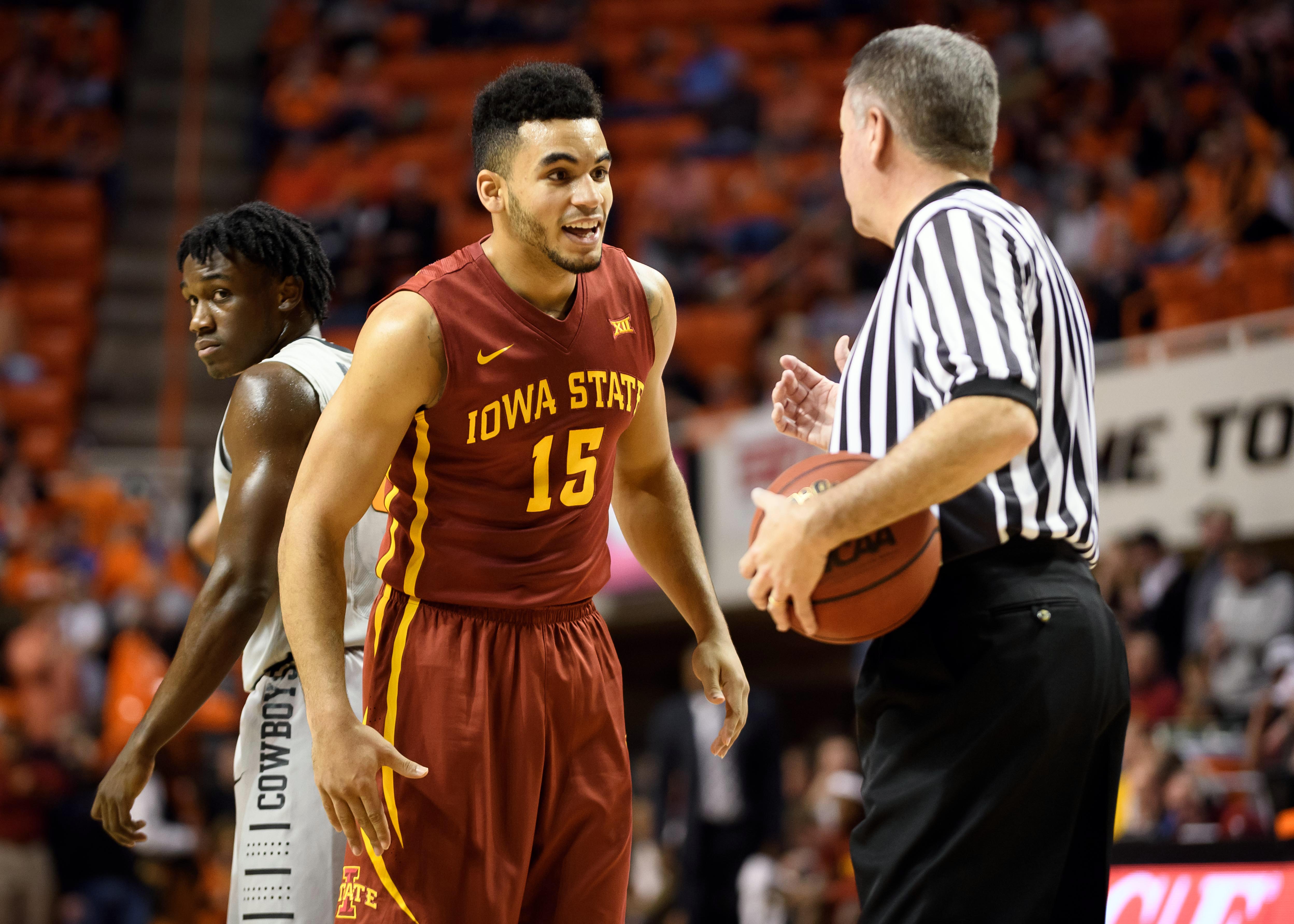 When "good" Deonte Burton shows up, the Cyclones are really tough to beat. When he doesn't, well, at least there's a viable backup at the five in the form of Solomon Young, who seems to produce every time his number is called.
Here's the deal: Oklahoma State has now dropped to 0-4 in the Big 12 so it's hard to get TOO excited about this one win. However when you put the last seven halves together, there is no doubt that this Iowa State team is currently playing its best basketball of the season.
Are the Cyclones peaking?
I actually don't believe that they are. I think they are still in the beginning stages of finding their post No. 31 identity and that the best is yet to come.