Jan 7, 2017; Ames, IA, USA; Iowa State Cyclones guard Monte Morris (11) controls the ball during the second half against the Texas Longhorns at James H. Hilton Coliseum. Iowa State won 79-70. Mandatory Credit: Jeffrey Becker-USA TODAY Sports
Everybody likes to talk about change until they must experience it. That is true in sports and life. We are creatures of habit and get comfortable and content with familiarity, especially when it's fun.
When Steve Prohm walked on campus in June of 2015, Iowa State was perhaps the premier offensive program in the nation under Fred Hoiberg. Hoiball had revitalized Hilton Magic and the Cyclones three-happy, up-tempo, shoot-it-before-you-turn-it-over system made Iowa State Basketball great again. Iowa State finished 2nd in the nation in scoring in 2013, 5th in 2014, and 11th in 2015. Their offensive efficiency numbers were also off the charts good. Everybody loved Hoiball, the movement, the flow, the spacing, the points. It was a beautiful product and we couldn't get enough.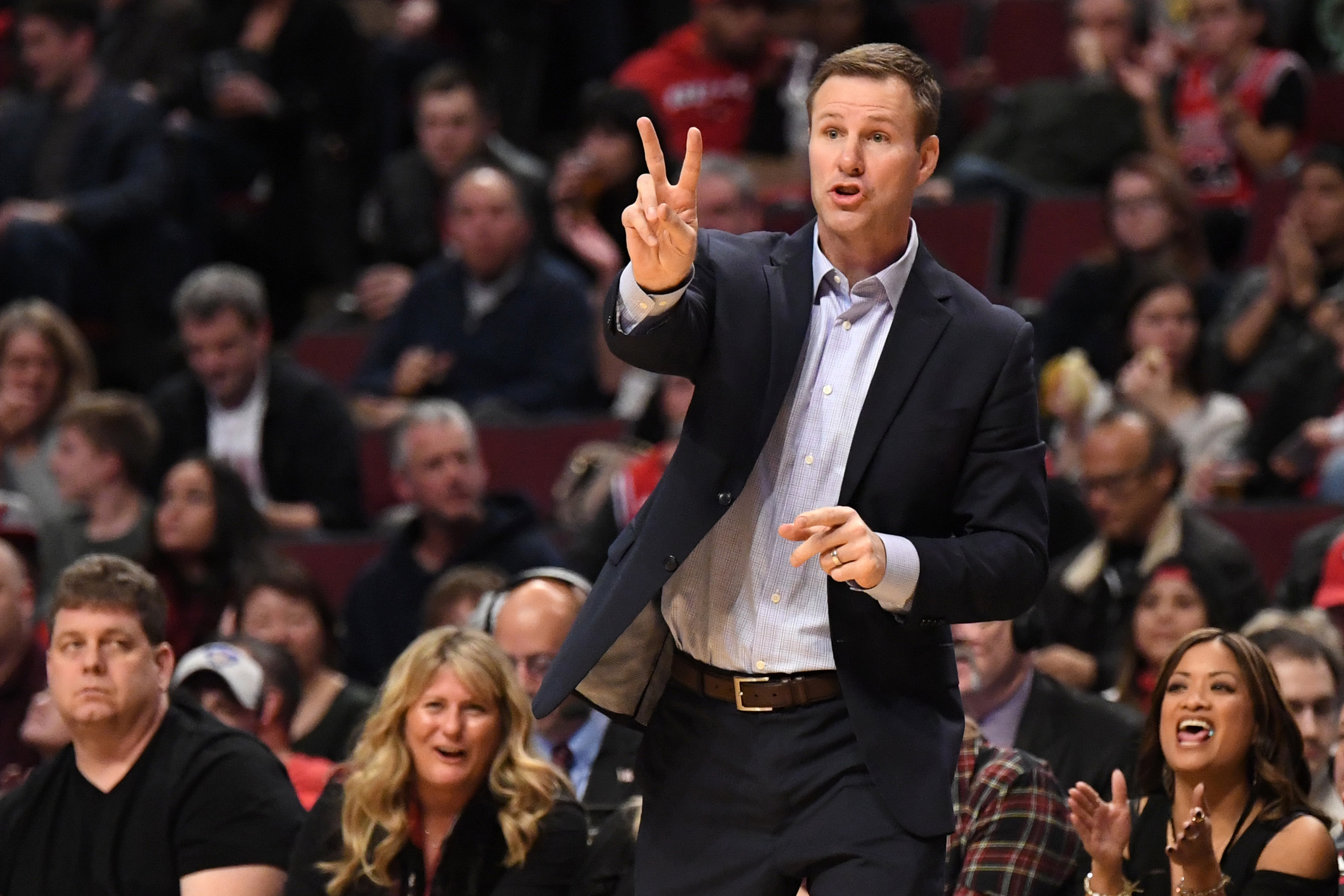 Somewhere beneath the surface of Hoiball, there was a dirty little secret. Iowa State's offensive wizardry often masked some deficiencies on the other end of the floor. We all knew it, we just didn't talk about it in hopes it would magically get better.
Those years Iowa State put up the gaudy offensive numbers, the attention to the other side of the floor was sacrificed.
In 2012-2013, Iowa State allowed .981 points per possession,  158th in the nation.
The next year, Iowa State allowed .999 points per possession, 114th.
In Hoiberg's last year, the Cyclones improved to .969, still 108th in the country.
Iowa State would out-score people. It worked and it was a blast. Yet everyone knew, the defensive end of the floor was holding Iowa State back from busting through the next level.
Prohm vowed to improve Iowa State's defense. "If we want to continue to take another step, let's get better defensively," Prohm said at his introductory press conference.
Iowa State worked to get better defensively under Prohm, but as the old saying goes, "A leopard can't change his spots over night." With Georges Niang and Abdel Nader, Iowa State was an elite offensive team, but those two were never going to anchor top-shelf defenses. The Cyclones defense a year ago was less than stellar. Iowa State allowed 1.020 points per possession and fell all the way to 175th nationally and worst in the Big 12. But the offense was once again remarkably good and Hoiball like, putting up 82 points per game as Iowa State earned a berth to the Sweet 16.
Heading into this offseason, Prohm knew change was necessary. Without the offensive brilliance of Niang and Nader, Iowa State had to find other ways to win.
A ball screen rotation is not as sexy as an alley-oop dunk, but the impact can be the same.
We are about half-way through the season and Iowa State's defensive transformation has been remarkable. Through this past weekend's game, Iowa State is allowing .866 points per possession, 7th best in the entire nation. The jump is easily the best improvement of any team in America.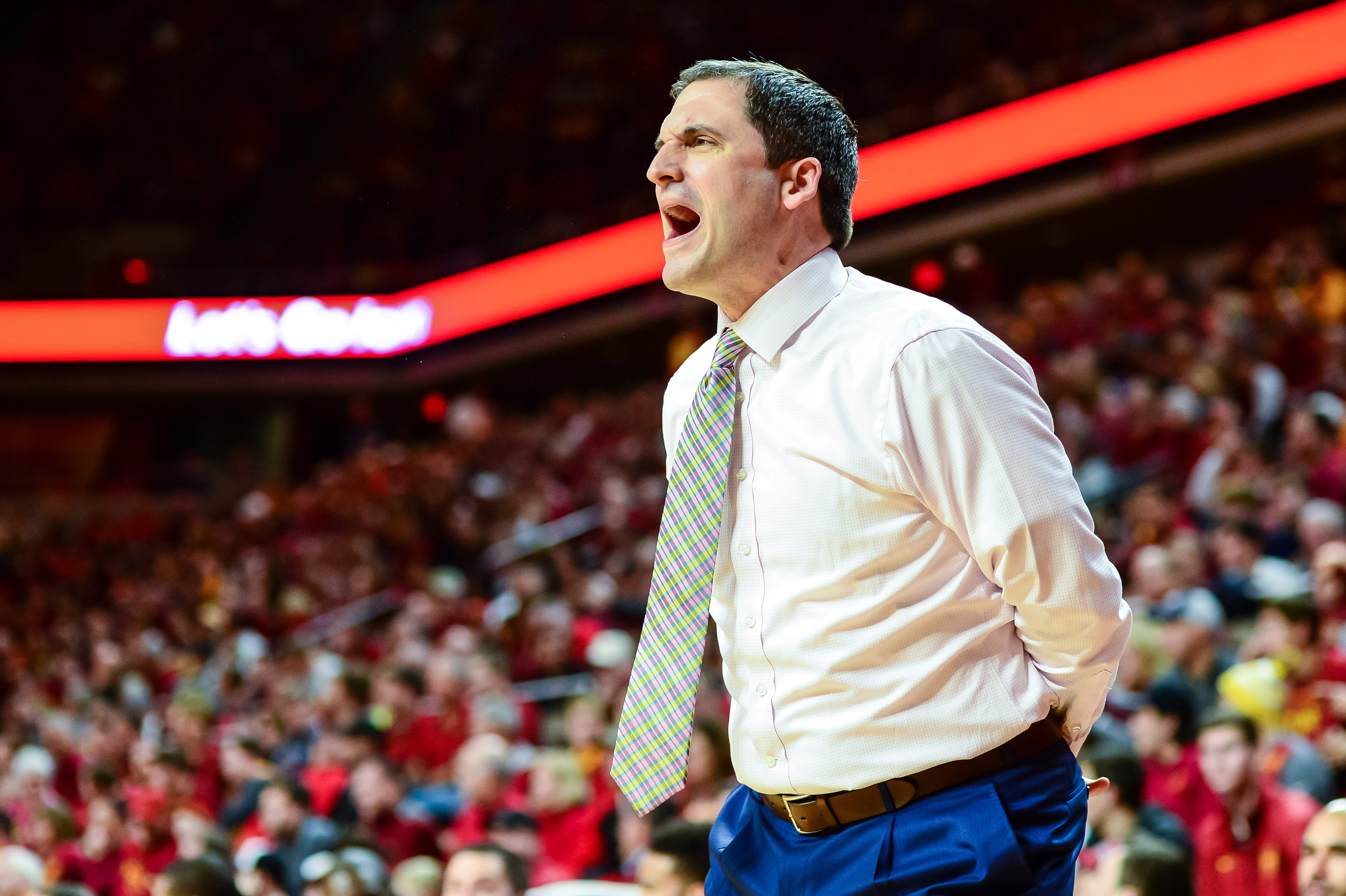 This type of defense has not been seen in Hilton in over a decade.
The .866 points per possession allowed this season is even better than the Fizer/Tinsley/Eustachy hard-nosed defensive club that made an Elite eight in 2000. Those teams gave up .894 points in 2000 and .926 in 2001. Iowa State's defensive metrics are also better than the Floyd led Cato/Pratt/Willoughby/Bankhead teams from the mid 90's.
Granted, we are only through three conference games and the quality of offense Iowa State faces is going to trend upward, but the improvement on defense is not a blip on the radar.
Iowa State does not have menacing shot-blocker like Kelvin Cato or even a lock-down bruiser like Kantrail Horton or Stevie Johnson, so it's hard to pick up tangibly how good they've been. But spend some time next game watching how well the Cyclones work together plugging gaps and hustling over screens and recovering to challenge shots. It's a different way to watch the game and more difficult to appreciate. But the style is as effective in the win column.
I have seen a lot of angst and hand-wringing from Cyclone fans over Iowa State's dip in offensive productivity. Iowa State is still in the top 50 nationally in offensive efficiency and top 40 in points per game, but at times it feels light years from the golden offensive era of Hoiball. This style of basketball is different and change is uncomfortable.
But Prohm and staff deserve a ton of props for the transformation. Prohm has taken a guard heavy lineup with no starting post players over 6'6 and has turned them into one of the nation's best defensive teams. It's a really incredible coaching job.
Cyclone basketball may not have the same beauty and grace of Hoiball anymore, but this type of defense can win. Iowa State basketball has changed and that may be for the best.