1 – I am back after a week away in Florida. Did I miss anything?
The answer to that rhetorical question is yes – it appears to have been a wild seven days or so in Cyclone land.
2 – I guess I will start with what I thought was the biggest news of the last week – Georges Niang AND Abdel Nader being picked in the second round of the 2016 NBA Draft.
I wasn't surprised at all when Niang (who was tabbed as Iowa State's Male Athlete of the Year on Monday morning) was taken at No. 50 by the Indiana Pacers.
Back in January, I had multiple birdies telling me that NBA legend turned Pacers executive Larry Bird was in love with Niang's game.
It's important to note that 78 percent of second round picks never make the NBA, but I feel like Georges will stick for a couple of reasons, the first being that he has never failed at anything in his life. Niang was an athletic underdog in prep school where he went on to earn multiple high-major scholarship offers. He surprisingly started as a freshman at Iowa State, worked on his body and became an All-American.
Niang is entering the NBA at a time where versatility is one of the top attributes that coaches and general managers are looking for. When you add all of this to the fact that Bird has been high on Niang for well over a year now, I just have a hunch that he will stick around in the league. 
If for one reason or another he doesn't, I'm still buying a custom Niang Pacers jersey to hang up in my man cave.
3 – The story of Abdel Nader's three years in Ames is really quite fascinating. 
As is the case with many transfers, Abdel arrived in Ames with some baggage. It wasn't of the legal kind, but questions about his mindset when it came to team vs. personal success were looming based off of his stop at Northern Illinois.
It turns out that Abdel was a chucker at NIU because his teammates weren't very good and he had a ton of potential.
Abdel had his struggles in Ames: There was an OWI and the Bryce Dejean-Jones loud music issue. His attitude wasn't always perfect. 
But from what I hear (along with what I saw with my own two eyes), this guy grew up so much between his junior and seniors seasons. It's like something finally clicked for Abdel and he began to strive to reach his full potential. 
I've thought for a while that Nader could be this year's Bryce Dejean-Jones – a guy who nobody expected to end up in the NBA – but I didn't think he would get drafted.
The fact that he did – well, that's an awfully nice reward for a guy who worked his butt off to get there.
Stay tuned for a piece from Cyclone Fanatic's NBA guru, Brent Blum, in the coming days analyzing the rosters that these guys ended up on and their chances for actually ending up in the Association next season.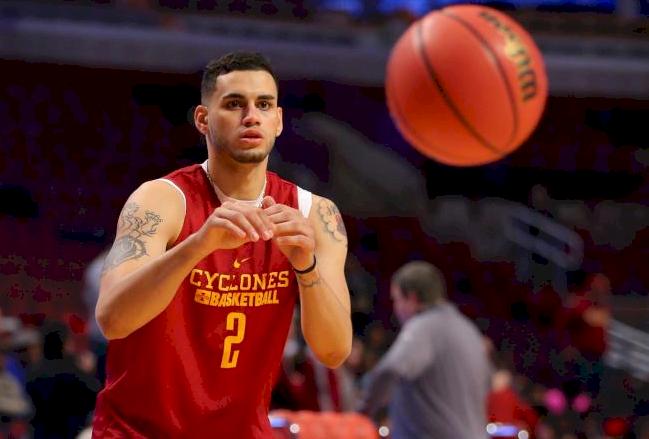 4 – Up until now, I've been a fairly casual follower of Iowa State's 2017 football recruiting efforts as Jared Stansbury now does the heavy lifting on that beat for us here at Cyclone Fanatic.
However my eyebrows raised when I saw the news of Caleb Chandler's commitment last week.He's a four-start offensive lineman who chose the Cyclones over schools like Florida, Louisville and Virginia Tech.
We are seeing more and more of that (being out legitimate high-major schools for prospects that people actually want) with the Campbell staff. It started with the Bailey twins last February and appears to be maintaining its momentum in 2017.
247Sports.com current has Iowa State's class ranked 35th nationally, which is notably ahead of schools like Texas, TCU, Wisconsin and Oregon.
No hyperbole here: I have truly never seen anything like this on the football recruiting trail during my time covering Iowa State.
5 – Steve Prohm picked up a commitment while I was gone as well. Tennessee transfer Ray Kasongo chose the Cyclones early last week and for those of you who are pointing out the subtle statistics from his first few years in college basketball, you are missing the point with this addition.
Prohm is interested in Kasongo's 6-foot-8, 245-pound frame and overall potential. You can't teach size and athleticism. It's rare that a program ever actually uses all 13 scholarships these days and with Kasongo, Iowa State sees a low-risk/high-reward roll of the dice from a guy who was heavily recruited out of prep ball.
If you are going to take a chance, take a chance on a body. That's what Prohm is doing here. Worst-cast scenario, he is a body on the scout team for the next couple of seasons, which Iowa State did not have at this time last year.
Stay tuned.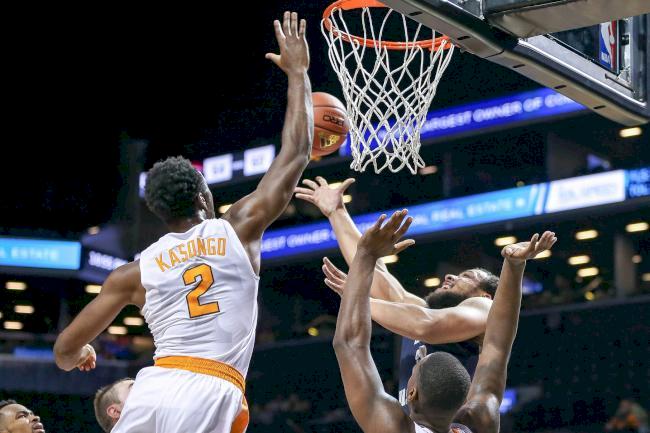 6 – Perhaps the most embarrassing press release I have ever read regarding a specific institution (note that I do not cover the Big Ten and am unaware if that conference did anything like this with Penn State a few years ago) came out late last week when the Big 12 publicly condemned leadership in Waco.
What is the league's end game here?
Is there a chance that the Big 12 actually expels Baylor from the conference? 
I assume that is a long shot, but I read that release to be very serious in nature and much more than simply a PR stunt.
7 – My recent interview with Steve Prohm was the most listened to podcast in Cyclone Fanatic history. Many of you requested that I do the same style of interview with Matt Campbell.
I am happy to announce that this will be happening on Thursday morning, so look forward to that.
8 – A few hits on my vacation… 
The family and I visited Anna Maria Island in Florida. I'm sort of a beach bum. I love the ocean. I love islands. I am passionate about tiki bars. This place was amazing. It was by far, my favorite Florida vacation ever.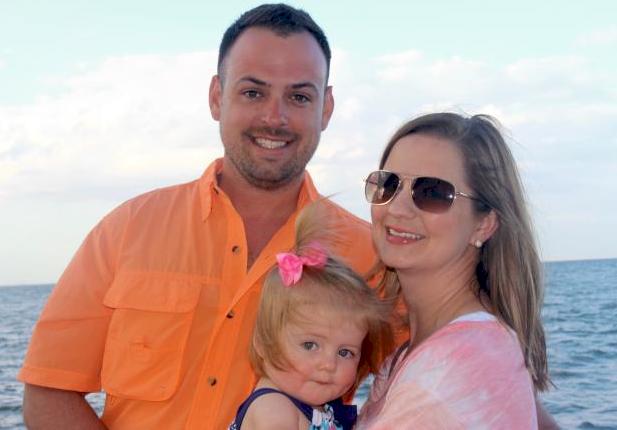 9 – While hanging out at a tiki bar one night, I got to chatting with a nice couple from Ohio.  
"Do you like Jim Harbaugh?" I asked. 
The guy gave me a refreshing answer: "Actually yes," he said. "He's made the rivalry matter again. All I are about is beating his ass. It's fun."
That's the spirit.
10 – The Big 12's football media days are only 20 days away!