CF's coverage of the Big 12's basketball media day in Kansas City is brought to you by MJ Properties in Ankeny.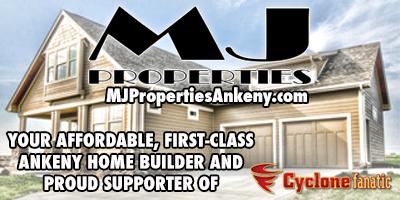 KANSAS CITY, Mo. — How many times during the 2012-13 Iowa State men's basketball season did Fred Hoiberg reference his team trying to make "home run plays" as opposed to simple basketball ones? It seemed like just about every press conference, radio show or conversation that "The Mayor" was involved in. 
That was the theme of Iowa State's non-conference campaign during year three of the Hoiberg era, in which the Cyclones escaped with a 10-3 record. Iowa State will undoubtedly possess less firepower from 3-point range this season than that of a year ago, but some of that could be made up for by turning the ball over less. 
So far, so good.
"We're just going to keep talking about last year and how much better we got when we stopped trying to hit the home run and just made easy, simple basketball plays," Hoiberg said at the Big 12's media day event on Tuesday. "Our guys are pretty bought into that right now. We're still driving into the pile a little bit and taking an extra dribble but we're making progress in that area."
It all begins with the Marshall transfer DeAndre Kane, who Hoiberg is expecting to start at point guard for the Cyclones when UNC-Wilmington comes to town on Nov. 10. Kane, who averaged 15 points a game or more during the first three seasons of his career at Marshall, has apparently adapted the role as "floor general" quite nicely during the first three weeks of practice. Surprisingly, Hoiberg noted that of his current top five, Kane has taken fewer shots than anybody so far during practice.
"When you look at the numbers he has put up in the three years that he had at Marshall, that's been what he has been expected to do," Hoiberg said. "Right now he is really trying to get everybody else involved." 
From the sound of things, Kane's backup, true freshman Monte Morris, has been a pleasant surprise too. 
"Monte Morris has been very steady and will play for us at some back‑up point," Hoiberg said. "Assist‑to‑turnover ratio has been excellent in all the things that we have done statistically‑wise early on in practice." 
Sophomore Georges Niang has noticed a change in mentality among his teammates as well. This group Cyclones brings less flash to the table, no doubt. But this group apparently values efficiency over electricity. 
"I feel like we did that a lot last year and were okay with turning the ball over if we were trying to make that home run play," Niang said. "This year, there are some silly mistakes but they are limited. We move the ball but have great pace. I feel like we score a lot easier, minus having 3-point shooters like Tyrus McGee and Chris Babb. But we do a great job of moving the ball and getting a lot of assists from our guards."
It is very early and the Cyclones haven't gone head-to-head with anybody but themselves, but regardless of the time of year, fewer turnovers are always a good thing.