With hoops exhibitions just around the corner and the heart of football season upon us, there's a lot to get to in this installment of the Cyclone Fanatic Mailbag. Let's start with some hoops conversation via a question from Clones21.
Clones21 writes: The rumor is that we lost to Creighton in the basketball scrimmage. Should we be worried?
CW: Well first of all, it isn't a rumor that Iowa State lost to Creighton in a Sunday "secret scrimmage."
Secondly, no, this should not make you worry. It's a closed scrimmage in the middle of October. Stuff happens. That, and Creighton would have been favored if this would have been a real game anyway. Creighton was recently picked to finish third in the Big East this season. The Bluejays return a wealth of experience and arguably the best player in the country in Doug McDermott.
Greg McDermott and Fred Hoiberg likely went into that scrimmage on Sunday with very different missions. With a seasoned team, Greg already knows his lineup and rotation. I assume that he was playing around and trying to figure out whom his ninth, 10th and 11th guys would be. Heck, he might have even been deciding who he wants to redshirt. 
As for Fred, once again, he is going to battle in November with a raw team that hasn't played together much at all. It's all about chemistry with the Cyclones and if the last two seasons have taught us anything, it's to expect some early season losses but most importantly, to not panic because of them.
DSMCy writes: Any news on Jameel McKay, outside of the official visit coming up? How would Fred fit him into the roster, since there does not appear to be a scholarship available? Would he pay his own way for a year?
CW: I believe that Iowa State is the leader right now but I've also heard that Gonzaga could be a player eventually. Iowa State obviously has the advantage here due to his familiarity with the program and location – as Ames is a heck of a lot closer to Milwaukee (his home) than Washingtonis (I once majored in Geography). 
As far as his fit with the roster, McKay would have to sit this season out due to NCAA transfer rules. Because Iowa State is out of scholarships, McKay would have to pay his own way during the spring of 2014 and he would then be on scholarship in the fall.
Onto football with an appropriate question from ShankinPATs.
ShankinPATs writes: Do you even enjoy football this year given our clones and your Vikings? Sorry.
CW: My mood this fall…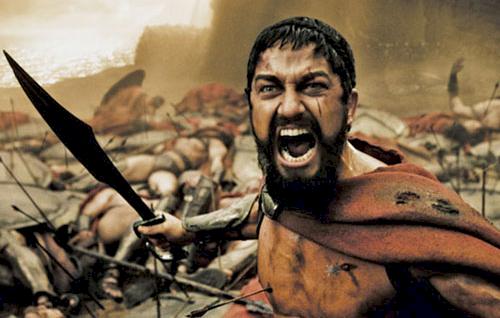 CycloneErik writes: Since expectations for football are a hot debate, what is the program's ceiling? Is 6-6 the best to hope for, or is a consistent winner possible?
CW: Of course it isn't the "best to hope for." Paul Rhoads managed to go 6-6 in three of his first four seasons in Ames. He was a missed two-point conversion away from doing it in 2010. So he's averaged 5.75 regular season wins over four seasons. That number will obviously drop after this year. 
For the sake of comparison, Dan McCarney went 13-42 in his first five seasons . Mac led the Cyclones to a 9-3 mark in year six (it is notable that the Cyclones missed out on Texas and Oklahoma that season but still, it's 9-3 at Iowa State – and that number includes a bowl win vs. Pitt). 
What is the program's ceiling? One, that's an impossible question to answer and two, why does their have to be one? If I write that 7-5 is the ceiling then fans will be angry because "we'd all be settling" and what not. If I write that a national championship is the ceiling then I'm a Kool-Aid drinking idiot. 
What was Kansas State's ceiling in 1990? What was Missouri's ceiling in year four of the Gary Pinkel campaign? Heck, what was Iowa State's ceiling in year two of the Walden era? 
All I know is that last December; the majority of Iowa State's fan base was flipping out due to the speculation of Rhoads possibly taking the Wisconsin job. Utterly flipping out. 
Paul Rhoads has had a bad year. There is no doubt about that. But to completely write off his program after one bad (I'll up that, atrocious) season is ridiculous. Rhoads hasn't changed as a coach. Does he need to make some changes from within his program? Perhaps and if the Cyclones finish with one or two wins this seaosn (or even three or four, whatever), I suspect that some changes will be made.
But this "fire the world" talk is nothing but bad for the future of Iowa State football.
Think of it this way: If you were a recruit's dad and you came on this message board to view fan reaction over the past two weeks, would you want your kid to go to Iowa State? 
(Cuing all of the haters to now leave their predictable, drive by comments. GO!!!!!)
CRcyclone6 writes: I still see Kansas State, TCU, Kansas, and West Virginia as good opportunities for wins and improvement. What are your thoughts for the rest of the season?
CW: I agree with you but I'd feel more comfortable if Iowa State's injury report wasn't so daunting. It's kind of how I felt going into last week's game. Even if they play their best, I'm not sure how Iowa State can go into Manhattan and win with its current personnel. The margin for error in Ames always has been small. For a young team, it's even smaller. 
I don't have a great feeling about Saturday's trip to Manhattan but after that, I completely agree. TCU, Kansas and West Virginia are all winnable games and by then, some of these injured guys should be back in the lineup.  
PabloDiablo writes: Is there one explanation for the inconsistency with the offense from drive to drive? It's hard for me to understand how we look so terrible on one drive and then amazing the next. Example: The first several possessions we looked like our offense from the Baylor game then all the sudden big gain to Bibbs and Bundrage, 6 points and a drive that looked like Baylor's offense. Is it injury, youth, play calling, all of the above?
CW: No, there is not one explanation for the inconsistency.
Rhoads was asked a similar question during his Monday press conference. Here's what he had to say.
"Protection. Play calls. Accuracy and catching the ball. All of them play into it. When you look at times where we weren't successful, you can point to a number of things. Drops. An inaccurate pass. A play call that you would like to have back. Not enough time in the pocket to follow through with the full play. Things have to line up with all of those things to have success. The more things you do right, the more success you are going to have. Anytime that you stumble or trip along the way, your chances of success decrease."
I hope that answers your question. 
ChiefCy writes: The strength & conditioning program is supposed to be so good, why do so many teams look so much bigger and stronger than Iowa State. Why are 2nd & 3rd string players not ready to play. Wasn't Marv Seiler 5th string?
CW: Defensively, there have been too many recruiting misses at linebacker. Luke Knott is a good player but in reality, he shouldn't be out there right now. Jevohn Miller shouldn't be a junior. Had they hit on more recruits at that position, he would have never played as a true freshman. Defensive line recruiting is a challenge for everybody but Iowa State didn't bring in enough true defensive tackles early in the Rhoads era. The young guys in the program (Pierre Aka, Devlyn Cousins, etc.) should be ahead of where guys like Brandon Jensen and Walter Woods are right now when they start to see the field in a year or two – in theory at least.
Let's focus on the offensive line though as that's where the bulk of the issues have at least started this season. Brent Blum pointed this out in his column earlier this week – that seven of the 10 offensive linemen on Iowa State's spring depth chart have experienced injuries this season.
As Rhoads always says, it is harder to play at a young age the closer you are to the ball.
Frankly, I'm not surprised at all that Iowa State's offensive line has struggled this season. Had you told me in July that Daniel Burton, Jamison Lalk and Oni Omoile would all be starting in October, I would have been a heck of a lot less optimistic toward the upcoming season. 
I'll give you the "why aren't the second string guys" better but when you start expecting third stringers to step right in and be as good of a starter, you're just being unrealistic. Guys are second and third teamers for a reason. It's because they aren't as good as the starters. To expect no drop-off at is again, just not realistic. 
Cyclone writes: Better hair, Bill Snyder or Mike Gundy?
CW: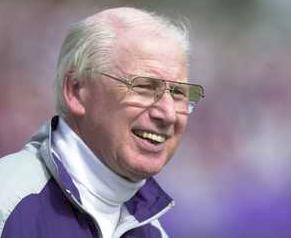 OR…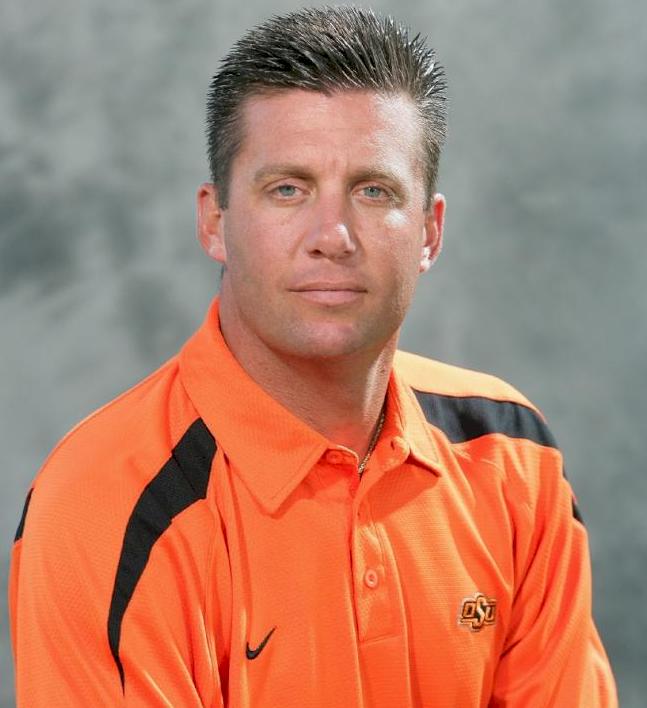 Gundy's head looks like a porcupine. 
Snyder wins. 
Londo writes: What should be the goals for the Cyclones going forward to the second half of the schedule other than winning games?
CW: To sell hope. Fans aren't stupid. They can see if the team is getting better. They can see if the team has given up. Score some points. Upset somebody. Make it fun to watch Iowa State football again. Sell hope for next season would be my best answer to that. Fans can only hear about youthful talent for so long. Eventually, that has to become evident.