By Chris Williams, CycloneFanatic.com PublisherFollow Chris on Twitter @ChrisMWilliams
Round two of the Big 12 missile crisis…Fall camp…Hoops in Italy…
There's a lot going on right now Cyclone Nation. You all responded this week with some strong questions for the mailbag. As the great Al Bundy would say, "Let's rock."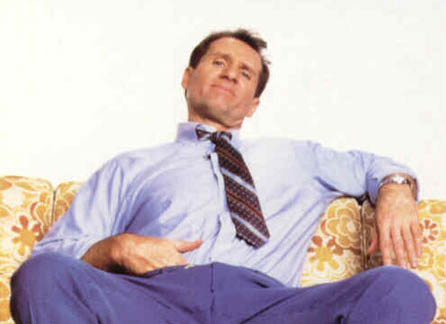 Isuaggie writes: Living here in Aggieland, how much would you pay for me to punch an Aggie every day from now until they announce their plans?
CW: The fact that Texas A&M wants to go to the SEC doesn't bother me. The fact that the Aggies committed to the new Big 12 a year ago when they had wandering eyes is what really fires me up.
Don't get mad. Get even right?
According to this link from the Dallas Morning News, the Big 12 is ready to start calling some shots.
The next few weeks should be interesting.
Cyhart writes: In your opinion, what makes the Big 12 so much more unstable than every other BCS conference in the nation?
CW: I believe that the day the conference moved its offices to Dallas was the day when the instability began for the Big 12. That's when Nebraska started to get a little bit tense and remember at that time, Nebraska pretty much ran the league from a football standpoint.
Tom Osborne never really liked the Big 12 and because of that, the Huskers bolted for the Big Ten a year ago. Colorado made a smart institutional decision to head west. Nobody can argue that.
On top of everything else, they money hasn't been there in the Big 12. The league has been playing with an awful television package for as long as I can remember and other conferences have had more to offer.
The good news is that more money is on the way. Hopefully after A&M bolts, this can all settle down. Having members who actually want to be in your league is a positive thing.
Brentwood writes: Team Cena or Team Punk?
CW: Easiest answer to a question that I've had in some time.
Cena has annoyed me for years. This whole HHH/Kevin Nash/Punk/Cena angle that they are currently on is awesome. RAW is actually fun to watch again. Punk is the whole reason why. He's changing the game.
Speaking of Kevin Nash, I've always been a big fan of his. I love the old school nWo days. Monday Nitro was appointment television back then. But he was awful this week on RAW. Where have his mic skills gone? Is he just rusty?
That's the thing that makes Punk so fresh. He's mic skills are off the charts. He's right up there with The Rock, Cena and Austin on the mic in my opinion. One of the best ever. Loving the WWE questions everybody. Keep them coming!
And no, I'm not ashamed to admit that I watch and love the WWE. Yes genius, I realize that it is fake too.
A few years ago, I made a vow to myself to never get old. The WWE keeps me young. 😉
cyberjjj writes: What are the top five things we have learned from football camp?
CW: This is a tough one. I'll give this my best shot.
1 – Grant Mahoney is being heavily pushed by Zach Guyer in the kicking game. If you don't think that the kicking position is big deal, then you haven't followed Iowa State football very closely over the last 10 years.
2 –Paul Rhoads isn't a liar. On media day, the big man promised us that he'd be very "vague" regarding the quarterback competition. That has very much been the case over the last two weeks.
3 – Iowa State's defensive ends are a lot bigger than they were a year ago. They've added muscle and there is more depth at the position.
4 – It seems to be pretty certain that Jacques Washington will be Iowa State's starting FS on Sept. 3.
5 – Jeremiah George being even with Matt Tau'fo'ou on the depth chart at MLB didn't last very long. Either he isn't ready or Tau'fo'ou is the preferred man.
Vmbplayer writes: Normally this time of year I get pumped up because I focus on the good of what the football coaches are saying at the after practice interviews. This year, I'm noticing myself falling into the same trap, but having to brush aside a lot less of the interviews. Not that they were negative in previous years, just made a lot more call it like I see it observations in previous years. Have you noticed that same trend or do I once again have the cardinal glasses on?
CW: Honestly, I don't know what to tell you here. It is hard to get a true read as to what is actually going on by listening to assistant coaches on a daily basis. It's not that these guys are a bunch of sunshine pumpers, but you don't hear assistant coaches call out players very often. Right?
Now when Coach Rhoads speaks, that's when you should listen. For instance, he told us about the Zach Guyer/Grant Mahoney competition last Saturday. That's quality information.
I'd just keep doing what you're doing vmbplayer. You're a fan. You have all of the right in the world to be excited about your football team during the the preseason. That's what makes the preseason fun. Everybody has a chance to do big things.
3genclone writes: Five things you like about the Iowa State Fair?
CW: Full disclosure. I've only been to the fair twice in my life. The second was last Friday.
1 – Jason Aldean concerts.
2 – Italian Beef sandwiches
3 – Beer at Jason Aldean conerts
4 – Dirt racing
5 – The petting zoo
Five things you hate about the Iowa State Fair ?
CW:
1 – Body odor
2 – Having to purchase concession tickets to buy a beer at a Jason Aldean concert
3 – Parking
4 – Body odor
5 – The hype surrounding it
Madcitycy writes: What's up with Kenneth Lynn? There was some hubbub(?) about him, partly because he flip-flopped commitments, but also because word was he was a sleeper (so-to-speak). Any word on how he is doing? Is it safe to assume it will be a few years before we see him on the field?
CW: First of all, I won't blame a high school kid for changing his mind on commitments. I had no clue what I actually wanted out of life when I was 18.
Yes – I've heard positive things about Lynn. Still, I'll be surprised if he plays as a true freshman. There just isn't a lot of need for him right now. That's a good thing.
Rhillary writes: You're a fantasy guy, right? I bet you are in a league with a bunch of dudes, probably dominating! Give us some fantasy tips? Who you got in your top 5? Any sleepers/busts out there we should be aware of?
CW: I used to be much of of a fantasy guy than I am right now. I do plan on getting back into the mix fairly soon though and I'm going to take it out on some friends of mine this season. Things might get ugly. For strategic purposes, I cannot share my top five with you.
Sleeper? Donavan McNabb of course.
Bust? Aaron Rodgers.
SKOL