Welcome to another edition of the Mid-Week Mailbag! This week, we have the pleasure of dropping right into the portion of the year where football and basketball begin to overlap. That's always a treat, but especially is this time around since the Iowa State football team has a legitimate shot at playing in important games in December and the ISU basketball program has been infused with additional talent for Steve Prohm's fourth year in Ames.
Let's get to the questions that you goons came up with in the midst of Election Day build-up and fallout.
JD4560 (forums) asks: What do you think the chances of seeing Re-al Mitchell on the field yet this year are?
I was expecting to see him play last week against Kansas and Matt Campbell confirmed that he's likely going to make his debut in the stretch run. Check out this quote from a recent Rob Gray notebook:
"You're almost talking about this entire freshman class," said Cyclones coach Matt Campbell, whose team (5-3, 4-2 Big 12) rides a four-game win streak into the game against the Bears (5-4, 3-3). "I think the four that are really close are (offensive lineman) Trevor Downing — he's had a phenomenal fall. He's light years ahead of any freshman offensive lineman that I've ever had the opportunity to coach. He's really close to helping our football team. (Offensive linemen) Joey Ramos has come in and done a really great job. Unlike Trevor, he didn't get spring practice. I thought his progression has been really impressive. (Backup quarterback) Re-al (Mitchell), he's dynamic, athletic and can do a lot of different things for us. His progression has been really fun to watch. 
On one hand, you would think a mostly wrapped-up game against Kansas would be the perfect time to throw Mitchell in to see what he can do. But on the other, the Cyclones have three important games to close the season and if introducing the speedy freshman QB at a time that the opposition isn't prepared for him ends up benefitting the team, then it's going to be worth keeping that card close to the vest.
I'll be excited to see if Mitchell is going to be used in the traditional quarterback spot, or perhaps line up somewhere else on the field and get the ball while moving in the backfield. It seems like an ideal spot to utilize his dual-threat capabilities might be to flip the ball to him on a jet sweep and then give him the option of running or throwing from there.
No matter what, whenever he finally gets on the field, unless he rips off 30+ yards on his first play from scrimmage it's probably going to be a letdown based on all the hype that's built for his debut!
CYCLNST8 (forums) asks: The Vampire- is his reign of terror (part II) finally coming to an end??
jay moe (forums) asks: If the Vampire in Manhattan is truly done after this season, should ISU be prepared to be bent over by the officials on Nov. 24th?
Pressure is starting to mount in Manhattan and I think Bill Snyder realizes it. His comments from earlier in the year after the Wildcats' 35-6 loss to West Virginia were about as frustrated as he's ever appeared when in the public eye. And now, rumors are swirling once again that this is his last season and he'll call it quits at year's end. The Kansas City Star is even calling for him to step down.
If this is indeed Snyder's final year at K-State, here's the scenario that scares the bejeezus out of me… At 3-6 right now, the Wildcats have to win their next two games in order to have a shot at bowl eligibility in that match-up against the Cyclones on November 24. Those two games are against Kansas and Texas Tech, both at home. With the way Tech has played, I feel comfortable picking them to win that game, but it wouldn't be the craziest thing if Kansas State knocked them off.
Could you imagine all of the demons that would be present for a game between 5-6 bowl-seeking Kansas State in Bill Snyder's final regular season game against Iowa State? That situation itself could represent YEARS of bad juju that has plagued Cyclone football – not only at the hands of K-State, but all opponents throughout history.
Many fans think Campbell is bringing ISU out of its "woe is me" tradition, but winning the game against K-State, especially in the above scenario, might be the singular moment that fans could point at and say, "We did it, this is officially a new era of Cyclone football."
The thought of it right now is both enthralling and terrifying.
CyCloned (forums) asks: What would be better: Beating Texas on a last second TD pass the Butler where he gets away with an obvious push down or beating KSU 65-0 to end the curse?
Using a rational line of thought, I would pick beating Texas because Iowa State could still theoretically beat KSU and that game should be more easily won from a football perspective.
Using a revenge line of thought, beating the Wildcats to a pulp would be extremely satisfying. The last time the Cyclones won a game in this series was 2007, and since then, nine of the 10 losses during "the streak" have been by eight points or fewer. That's maddening, and that doesn't even mention the officiating travesty that occurred in last year's game with the picked up flags on plays that would have essentially won Iowa State the game.
So to answer your question, the "better" scenario is probably beating Texas. The more satisfying scenario as a fan, in my opinion, is ending the Farmageddon suffering.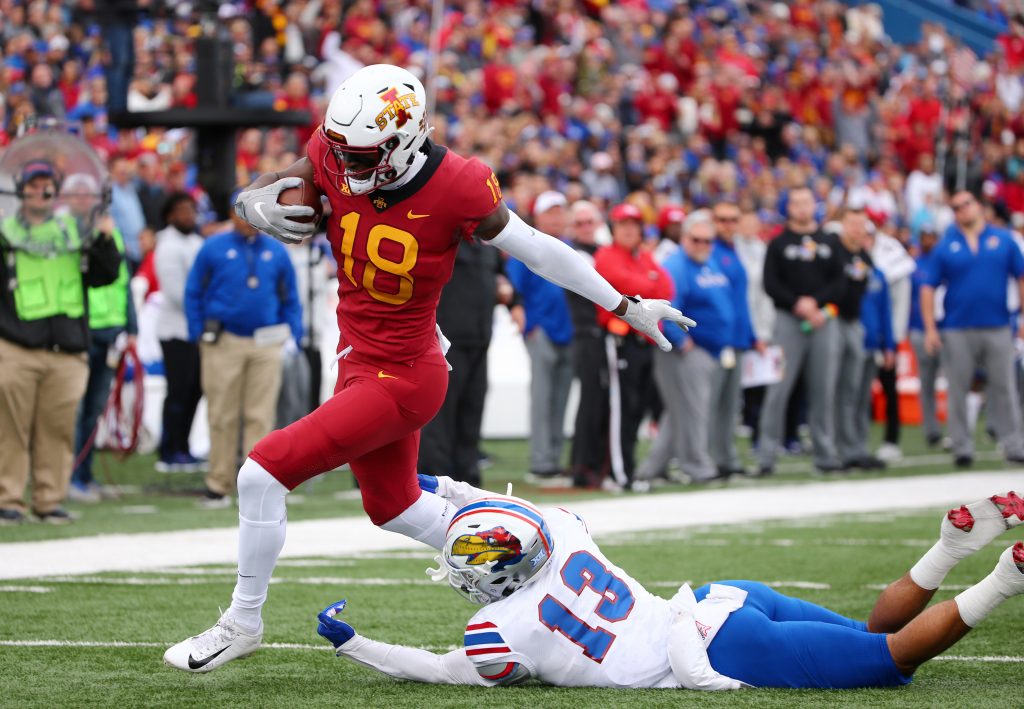 CyJeans (forums) asks: Zion Griffin, George Conditt, Tyrese Haliburton, which one starts a game first? Who is going to be the surprise of the season in terms of contribution?
scottwv (forums) asks: Do you think Haliburton starts before the end of the year? I know the sample size is small, but he looked good.
I'll start off (pun intended) by saying that fans in general put too much emphasis into who starts. What's really important is the minutes a player gets per game. And boy, I don't envy the job Steve Prohm has in figuring out who gets minutes for this ultra-deep 2018-19 Cyclone squad.
I came away from last night's game most surprised by Tyrese Haliburton. Jared had mentioned to me on a past episode of Stanz & Fitz that he thought Haliburton would be an under-the-radar contributor this year and now it's easy to see why. He flashed a good sense of court awareness against Alabama State and I think it's safe to say he has a high basketball IQ. He's definitely going to be given plenty of minutes and if one of ISU's starting guards were to get hurt or miss time, he might be the guy that would enter the lineup.
Zion Griffin and George Conditt both looked solid too, but I don't think either of them played with the comfort level that Haliburton displayed. Conditt would probably be the default big man after Michael Jacobson at this point given ISU's current situation with both Cam Lard and Solomon Young on the shelf.
The bottom line is that minutes per game is a more important stat than who starts, and I don't think any of the freshmen (outside of Talen Horton-Tucker) will start this season barring an injury or two. But boy, it's going to be fun to watch this group develop.
Sigmapolis (forums) asks: Call your shot – predict the basketball season. Overall record? Conference record? How do we do in Kansas City? Postseason? Yeah/nay? How far do we make it?
Record: 21-10 (9-9). The one non-conference loss comes in Maui.
Win one game in KC.
'Clones make it back to the NCAA Tournament and win their first round game, but run into a really good team in the second round since they'll likely be seeded in the 6-10 seed range.
coolerifyoudid (forums) asks: You have to take both the football and basketball coaches. Who are your top 5 football/basketball coaching combos in the Big XII? Campbell/Prohm, Holgorsen/Huggins, Self/Sacrificial Lamb, etc.
I'll keep Campbell and Prohm out of this as I like them both a ton and would honestly take them over any other combo in the conference. As for the rest of them…
#1 – Lincoln Riley and Lon Kruger, Oklahoma. A young, offensive-minded football coach paired with a wise basketball mind that's gotten it done at multiple stops throughout his career. Both of these guys seem likable and neither have any rough edges that I know of.
#2 – Tom Herman and Shaka Smart, Texas. Both of Texas' coaches are full of energy and respected among their peers for their coaching chops, even if both of them have yet to achieve the level of success they were hired for at UT.
#3 – Gary Patterson and Jamie Dixon, TCU. Patterson is arguably the best all-around football coach in the conference and Dixon has already turned the Horned Frogs' basketball program around after just two seasons in Fort Worth.
#4 – Bill Snyder and Bruce Weber, Kansas State. This is where it starts to get a bit tricky. You have to respect the entire career of Snyder despite his recent downturn, and Weber's resume speaks for itself even though he sometimes (okay, a lot of the time) looks silly on the sidelines.
#5 – Dana Holgorsen and Bob Huggins, Kansas State. I probably would have ranked this duo a spot or two higher if Holgorsen hadn't been a huge crybaby after WVU got beat down by ISU a few weeks ago. I know some people hate him, but I have a soft spot for Bob Huggins. He can be a hard-ass on the court while at the same time cracking jokes off of it, and his teams are always competitive.
After that, the remaining coaching duos all have a flaw of some type, whether it be questionable talent, insufficient time in the league, involvement in a major college basketball scandal, or being on the chopping block at season's end. (Sorry about those last two, Kansas.)
CyberJJJ (forums) asks: By the end of the year, which former Cyclone will play the most NBA minutes? Score the most NBA points?
Monte Morris will play the most minutes and score the most points. He's averaged 21 minutes per game so far this season for the Denver Nuggets and is averaging 7.6 points per game. Georges Niang is the only other former Cyclone who will make enough appearances to challenge Monte, but he's only averaging 8.2 minutes per game and 4.5 points per game for the Utah Jazz so far.
Morris' playing time could take a hit once Isaiah Thomas returns for the Nuggets, but I still think he will get more run than Niang. Especially if he continues to run their second unit well.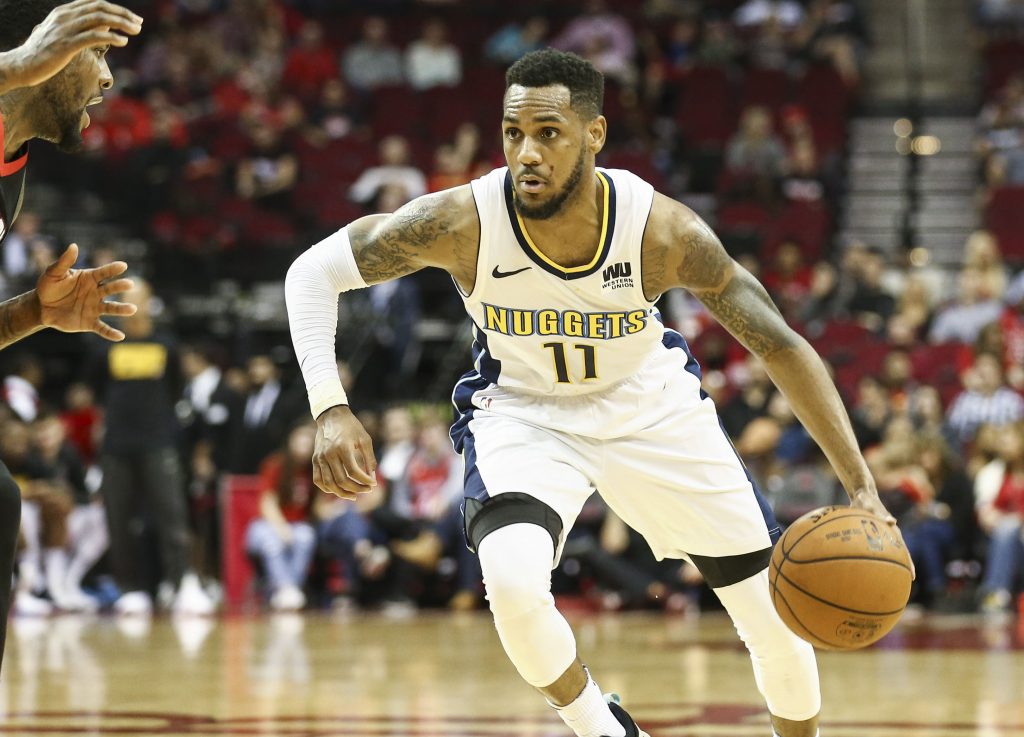 ZZZ (forums) asks: Do you want the St. Louis Cardinals to sign Bryce Harper for 300+ million?
Yes.
As a casual Cardinals fan, it seems like it's been forever since Albert Pujols was in town. I miss the towering moon shots. I miss having the face of Major League Baseball on our team.
Could it hurt other areas of the team monetarily at points down the line? Maybe… I don't pay too close attention to the payroll side of things. But St. Louis always seems to get the most out of its farm system. It's time to go all-in on a slugger and build around them instead of having plenty of average-but-not-special pieces slightly overachieve. That's not a recipe to overtake the Cubs or Brewers, who are set to rule the NL Central for the next few years with the talent gap between them and the rest of the division.
Come on down, Bryce Harper.
jcyclonee (forums) asks: What's your favorite dance move?
This, but without the costume.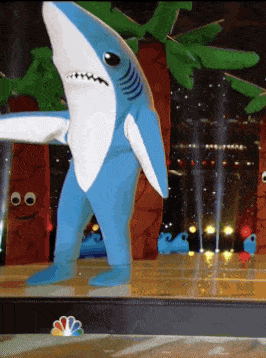 BCClone (forums) asks: You use a public restroom, wash your hands, look in the mirror and realize that the counter was wet and now it looks like you wet yourself. There are no hand dryers that you can stand under and you are in a restroom that has very little traffic but plenty of people will see you when you leave. What do you do?
There are two options in this situation.
#1 – Wait it out in the bathroom stall. Assuming this isn't a single-use restroom, it would be awkward to just stand in the middle of the room to wait. Move to the stall instead, make a few grunts every now and then to blend in, and emerge once the moisture has disappeared.
#2 – Wrap yourself from head to toe in toilet paper and use the same grunts from scenario 1. You are now a toilet paper mummy and this is much less embarrassing than people thinking you peed your pants.
---
That's it for this edition of the Mid-Week Mailbag. Thanks to those of you who submitted questions. Tune in next week for more boundless wisdom and shenanigans!