For what it's worth, I don't think it makes you a "bad fan" to be looking ahead to next season. In fact, I believe that most diehard fans naturally think like that. There's a reason why recruiting coverage is read so much on sites like these. It's human nature. We always want to know what's next and why we should be excited about it.
Iowa State is sitting at 13-15 (4-12) with two games left in the regular season. According to mailbag questions I received last week, next season is where the minds of many fans have gone as the calendar is only a few days away from March.
Let's dive right in with a question from CyJeans.
CyJeans writes: Which freshman, other than Talen Horton-Tucker, do you think has the best chance to see the floor next year?
CW: I think the pretty obvious answer here is Zion Griffin. Like Horton-Tucker, Griffin is another top-100 guy out of Chicago who Steve Prohm is incredibly high on. He's a versatile 6-foot-6 small forward. "Versatile" is the key word, being that versatility is really what this current Cyclone team is lacking. Griffin, who I'm told Kansas legitimately wanted, will be a perfect plug and play guy next season. He's got a bright future in Ames.
CloneGuy8 writes: This basketball season has been frustrating. Make me feel better and tell me we'll be dancing next year.
CW: I absolutely believe that Iowa State will be dancing next year. As long as there aren't any unexpected roster changes (transfers, injuries, suspensions, etc.), I will be greatly disappointed if the Cyclones aren't in the NCAA Tournament next year.
Forget about the freshmen for a minute…Look at what's on campus right now. Let's just run down the roster. 
Iowa State will lose three players this offseason: Donovan Jackson, Jeff Beverly and Hans Brase. Everybody else is back!
Lindell Wigginton has been about what I thought he would be as a rookie. Very, very good with a ton of potential to be one of the top players in school history.
Cameron Lard has greatly exceeded expectations during his rookie campaign. He might have the highest ceiling of anyone on the roster.
Up until he started missing time with a knee injury, Nick Weiler-Babb was the most valuable player on the roster. He's back and will bring even more versatility.
I feel like we know what Solomon Young is going to be. Solid, but never a game changer. Definitely a player you can win with in the Big 12.
How much better has Zoran Talley been over the last month? He's a totally different guy than the one who started the season. He's a big time contributor next season in my mind.
Terrence Lewis has shown us the last couple of games that he is going to be a capable Big 12 player. I've seen a lot of comparisons to Terrence and Naz Mitrou-Long as a true freshman. Hopefully those seem valid five years from now. It's too early to tell now.
Iowa State has two transfers on campus who are sitting out right now – Marial Shayok and Michael Jacobson – both could start next season. Shayok will for sure.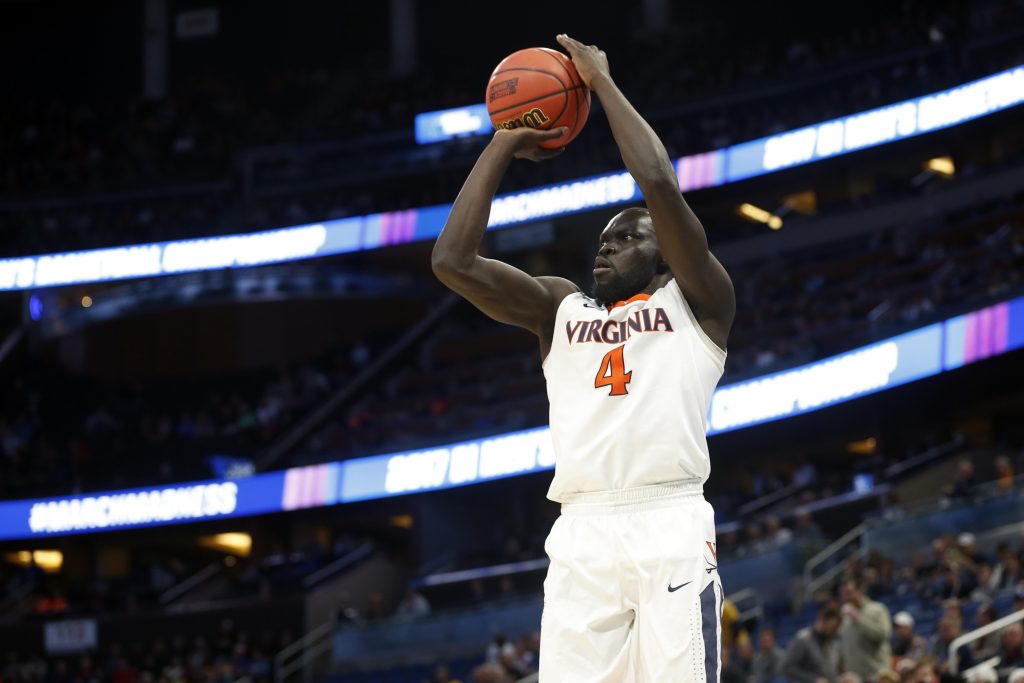 I see an absolutely loaded roster and a team that should be competing for the second weekend of the NCAA Tournament once again.
Woodm07 writes: Who is our best sniper 3 shooting guard next year, especially if Lindell plays point?
CW: Great question. I think that is the obvious weakness when you look closely at the 2018-19 roster.
I hope that Terrence Lewis will develop into that guy. I like what I've seen from him over the last couple of games but to say that he will be that man is a bit of blind faith at this particular point in time.
Marial Shayok was a 44 percent 3-point shooter as a sophomore, but he only attempted 39 threes. Like Lewis, I don't think you can count on him but it's definitely a possibility that he can contribute from long range.
Perhaps the most impressive individual stat from this season in my mind is Lindell Wigginton's 41 percent from three. I did not see that coming. Regardless of who is "on the ball," Iowa State needs that figure from Wigginton to stay in the 40 percent range.
When he was healthy, Nick Weiler-Babb was pretty good from 3-point range but clearly that fell off once the knee started bothering him.
There are some possibilities here, but no sure things. It will be a summer focus within the program for sure.
MartinCy writes: What is your prediction for where the 18-19 basketball team finishes in the Big 12?
CW: That's a really hard question to answer, especially with the looming FBI probe into college basketball. We have a good idea as to what Iowa State's roster will be but for others, it's still way up in the air.
I'll say this though: Regardless of what happens with everybody else, my expectation is for a top five finish in the league and if things fall into place like I believe that they can, a top three finish.
LoyalFawker writes: It's 10 years down the road and Steve Prohm is gone, you have the choice of Naz, Georges, or Fizer as the next head basketball coach who do you pick and why.
CW: I would lean towards Naz or Georges, mainly because I know them both so well, which isn't the case with Fizer.
Georges and Naz are both great candidates to be future coaches but for different reasons.
I've never covered a player with a higher basketball IQ than Georges. He was a guy who while talented, severely lacked athleticism when he got to Iowa State. Georges used his brain as his biggest weapon to eventually become an All-American.
True story about Naz: When he committed to Iowa State, the coaches thought they were getting a great teammate who would be a 6th or 7th man for the majority of his career. Nobody saw his incredible career coming. Naz's greatest attribute was his tireless work ethic.
Both are great examples and would make incredible coaches. Iowa State would be lucky to have either of them.
Cyclones500 writes: Big 12 MBB: Will any team in the conference advance to Elite 8 or beyond? Will the league get two or more past the first weekend? Who and why?
CW: Kansas, Texas Tech and West Virginia are all candidates to get past the first weekend. In fact, Kansas is a 1-seed in Joe Lunardi's latest Bracketology as of this morning.
It's an interesting league. I'm not sure there is really a title contender but it's deep as I've ever seen it. Will that depth help the Big 12 be postseason ready? Who knows. A lot will depend on matchups.
Take a team like TCU, who is a projected 6-seed. Would it shock you to see them beat St. Bonaventure and Auburn in the first two rounds? It wouldn't me. I wouldn't surprised if they get bounced in round one either.
I had high hopes for Oklahoma but that optimism has faded in recent weeks.
The best bet to get past the first weekend is Kansas. I'd say because of its style of play, West Virginia is second in that category. It's just so different for teams who don't see them often. Then Tech, because of its defensive consistency. However if Keenan Evans can get healthy, that's a game changer and Tech is a real threat.  They have to have a healthy Evans though.
MBB: Pick your Final Four teams, as of today.
CW: Virginia, Villanova, Purdue and Duke. I think we can all agree that it is wide open though.