I've been hosting Iowa State football's postgame show on the Cyclone Radio Network since 2009. Since then, there have been some ups but a lot more downs.
Saturday's 38-31 victory over No. 3 Oklahoma was perhaps the biggest "up" during my career of reporting on the Cyclones. It was definitely the biggest surprise.
Cyclone Jerry didn't even see that one coming.
I think it was the best win I have ever seen Iowa State football put together because of what the team went through leading up to it. The rumors surrounding Jacob Park's absence were obviously a distraction. Coming off of a disappointing offensive performance vs. Texas, Iowa State won at Oklahoma with a walk-on third-string quarterback who had literally never played before.
And Joel Lanning was forced to consistently play both ways and perhaps Iowa State's best defensive player, Willie Harvey did not play at all.
I hate talking about "culture" because it's something that losers do.
Nick Saban never has to lecture the media about culture. That's because Alabama wins.
If you have to talk about it constantly, it generally means that your culture sucks. It's why first and second year coaches are so obsessed with establishing it from the start.
However even while trailing 24- 13 at halftime in Norman, you could feel that this was a great "culture game" for the Cyclones. Despite all of the adversity leading up to the game (including getting down 14-0 early), Iowa State was still playing so damn hard.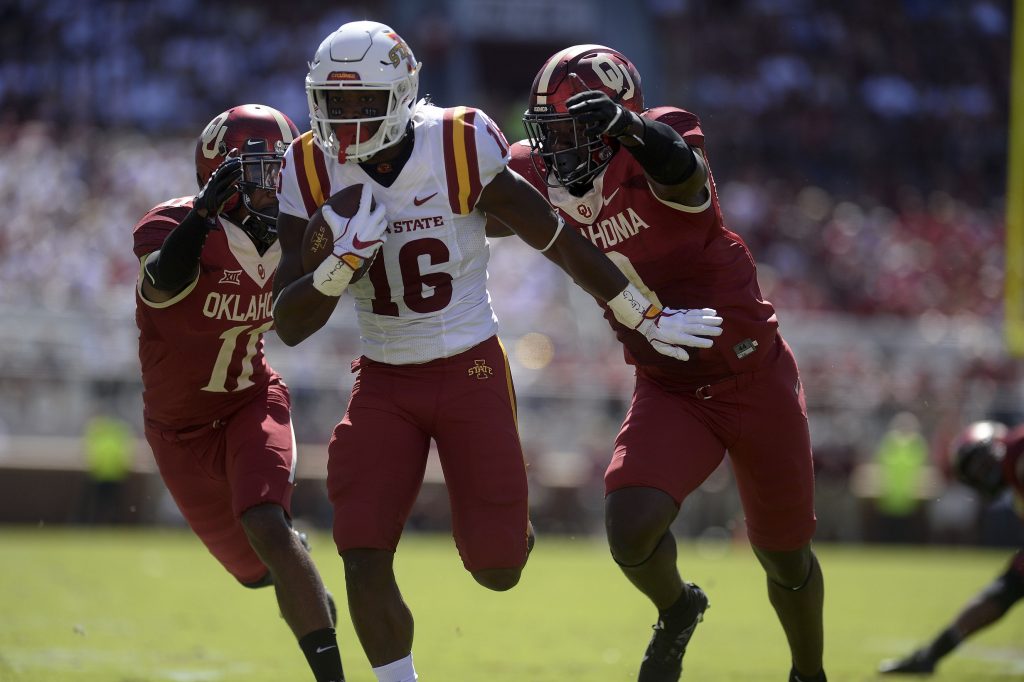 That was such a gritty win and it clearly wasn't a fluke. Iowa State has some players and real talent. The boys put it all together.
But what's next? That's the key here…
It is really how you judge how "big" milestone wins are.
I could make an argument that Paul Rhoads' 2009 win at Nebraska was more important than the 2011 victory over No. 2 Oklahoma State. The Nebraska win thrusted Iowa State into a bowl game and gave Rhoads serious momentum heading into years two and three of his tenure. That Oklahoma State game was a special night – one of my all-time favorites – but the program failed to capitalize off it over the next couple of years.
So what's next?
Iowa State is off too a good start.
I'm told that Matt Campbell politely declined a "pep rally" of sorts for when the team got back to Ames.
One Iowa State assistant coach texted the following to me after the game: "Onto the next. This is a new Iowa State."
The result of this game was absolutely stunning. A 31-point road underdog doesn't just go on the road and win. Upsets of this nature are incredibly rare. Iowa State fans should definitely celebrate this, as should the players and coaches.
But what happens as a result of this upset is really what matters and how it will ultimately be remembered. Matt Campbell knows that too.