Recently Cyclone Fanatic put out a tweet asking a fan to write about the difficulties he/she had while voting on our Field of 64 to decide who the greatest Iowa State basketball player of all-time is. Our man Jason Swanson is up to the task. Enjoy this fan's perspective on a fun feature here at Cyclone Fanatic. 
By Jason Swanson 
As a 40-something Cyclone fan (47 to be exact), I've seen first-hand over 30 years of Cyclone greats (Grayer, Hoiberg, Niang)….and not so greats (Bivens, Spinks, Sledge). I was intrigued by Cyclone Fanatic's Field of 64 concept to determine the greatest Cyclone of all-time.
But would the "what have you done for me lately" generation that inhabits Cyclone Fanatic skew the results against guys from my generation and before? Perhaps. Even I have a soft spot for the stars of today. Here are four few match-ups that I found worthy of a second look.
#5 DeAndre Kane vs. #12 Kantrail Horton: It's easy to make a case for Kane. He had one great season in "Focustown," leading the Cyclones to the Sweet 16 while averaging 17 points, 7 rebounds and 6 assists per game. And he served as a mentor to one Monte Morris and we all know how that worked out. Let's not be too quick to dismiss Horton. While his numbers pale in comparison to Kane's, he was a key component of a team that won nearly 85 percent of its conference games and back-to-back regular season conference titles, a Big 12 tournament title and advanced to the Elite 8. In addition, as a guard built like a linebacker, he could defend multiple positions, rebound when necessary, and hit numerous big shots, including this 30 foot dagger in a win at KU.
Advantage: Horton by a nose, thanks to two conference titles (and a 12 always beats a 5, right?)
#6 Royce White vs. #11 Dean Uthoff: Full disclosure, I love me some Royce White. While he may not be the best Cyclone player of all-time, he is certainly the most interesting man to put on the Cardinal and Gold. Add to that some of the greatest recent Cyclone memories: the game winner against K-State, a triple double at Texas A&M, and showing Anthony Davis he is the best player on the court in a tournament game against Kentucky and Royce is tough to beat.
But….Dean Uthoff (don't hold his nephew's Don Jr. level of bad decision-making against him) makes a compelling case. He played in the time before Hilton Magic, when Cyclone basketball was just plain bad. Yet he excelled, averaging 11.5 points and a gaudy 11.4 rebounds per game, finishing his career as the all-time leading rebounder in Cyclone history. Plus, he did it over four years, while White was a one year wonder.
Advantage: Uthoff, if for no other reason than he rocked the Dutch boy haircut and shorty shorts with confidence.
#8 Kenny Pratt vs. #9 Ron Bayless: Kenny Pratt was allegedly 6'4, had a big ole butt, and played power forward for some of the best Cyclone teams in history. He also had an array of shots, released anywhere from behind his ear to somewhere around his knee, whatever was necessary to get it over and/or around the bigger players guarding him. He also ran afoul of the law on a couple occasions, including an infamous post-career escape from the Dowling Catholic High School gym after a minor-league game in a Variety Club Sunshine van (you can't make that up). Ron Bayless made up a dynamic back court with Justus Thigpen and together they combined for one of the greatest single games by any guard tandem, 62 points in a 106-98 loss to the Rick Pitino lead Kentucky Wildcats in the second round of the NCAA tournament, a game after which Johnny Orr said he would have "traded his wife and kids for 8 more points."
Advantage: Pratt. The combination of toughness, offensive creativity, and the fact that his coach Tim Floyd called radio host Marty Terrill and "a**hole" when he questioned him for playing Pratt after one of his brushes with the law puts Kenny over the top.
#7 Kelvin Cato vs. #10 Jared Homan: Kelvin Cato could do two things better than almost anyone in Cyclone history: block shots and dunk the basketball. His career average of 3.44 blocks/per game doesn't do justice to the number of shots he altered and the number of players he intimidated into settle for pull up jumpers rather than taking it to the rim. The impact Cato had on the Cyclones for the season and a half he played can't be overstated. Jared Homan was no slouch in the intimidation category himself. A farm boy from Iowa, he is the all-time leader in blocks, averaging almost two blocks per game for the four seasons he played for ISU. In addition, he brought the toughness to both the Larry Eustachy and Wayne Morgan teams he played for. He once went after Colorado's Harrison brothers who took exception with something Coach Eustachy said during a time out. Eustachy said Homan came off the bench "like someone was trying to steal his cow." And he helped keep the duo of Stinson and Blalock in line under Coach Morgan, witness the fact that they made the tournament with Homan but ended up in the NIT after he graduated despite returning the experienced back court.
Advantage: Homan, mostly because he is dating a Victoria's Secret model.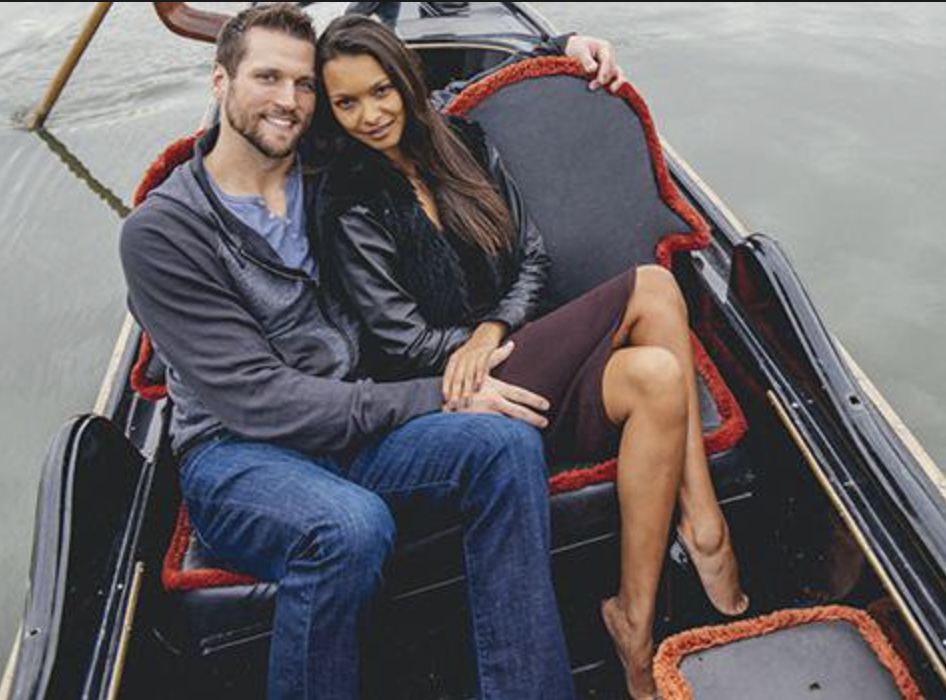 Final thought: While Marcus Fizer seems under-seeded as a No. 2, my sleeper pick to make a deep run is Julius Michalek. Julo was a player born too soon, a true stretch four before anyone knew what that was. He picked ISU over UCLA because the weather in Ames reminded him of his home in Czechoslovakia. He famously learned English by watching Matlock reruns. And he could often be seen riding a rickety bike around campus, all 6'10" of him hunched over the handle bars. Billy Tubbs complained that Julio looked 40, even as a freshman. And after dribbling behind his back to beat the press against UNC-Charlotte in the NCAA tournament Bill Raftery gushed he was "Bird-like", as in Larry Bird. And those stories are just a few of many. Add to it the fact that he ended up marrying an Iowa girl and settling in Harlan and he is nothing if not a strong candidate for the "People's Champ."