Mar 15, 2017; Milwaukee, WI, USA; Iowa State Cyclones guard Monte Morris (11) practices for their first round game of the NCAA Tournament at BMO Harris Bradley Center. Mandatory Credit: Benny Sieu-USA TODAY Sports
MILWAUKEE — Cheering for the underdog is what every sports fan adores about the NCAA Tournament.
Every single one of us has sat with a buddy at a bar or family on the couch and cheered on a directional 14-seed for no reason other than because it was given little to no chance to win before the game.
It's why this is called the month of Madness!
It's all fun and games until your team is on the other side — as Iowa State fans have well learned (cough Hampton, cough UAB) over the years.
The underdog aspect — or motivation that comes with it — works on an individual level too.
Despite what coaches and players say publicly, this will absolutely come into play on Thursday when the 5th-seeded Cyclones (23-10, 12-6) meet the 12-seed in the Midwest Region, Nevada (28-6, 14-4).
Nevada has a well-traveled and pesky point guard named Marcus Marshall who has given his opposition fits over the course of a long career. Marshall, a 6-foot-3 floor general, just became the third player in Mountain West Conference history to make 100 3-pointers in a season (the first since BYU's Jimmer Fredette in 2010-11).
Marshall, a Minneapolis native, transferred to Nevada from Missouri State two seasons ago (sat out last year) and leads the Wolf Pack in scoring  at 19.8 points per game, while tacking on 3.6 assists as well.
For Marshall, a head-to-head matchup with a future NBA guard like Morris on this large of a stage is a giant opportunity to prove himself for the next level.
Morris on the other hand has gone toe-to-toe with some of the best point guards in college basketball all season long.
He has thrived in these meetings.
In his six games this year played vs. Nigel Williams-Goss (Gonzaga), Frank Mason (Kansas) and Jawun Evans (Oklahoma State), Morris averaged 20.9 points, 8 assists and only 1.3 turnovers in those contests.
"It's just another game, man," Morris said about the matchup vs. Marshall. "I'm not the type to make it a one-on-one match. People can hype it up to be but it is what it is. I'm going to go out and try to get the win and let my play do the talking."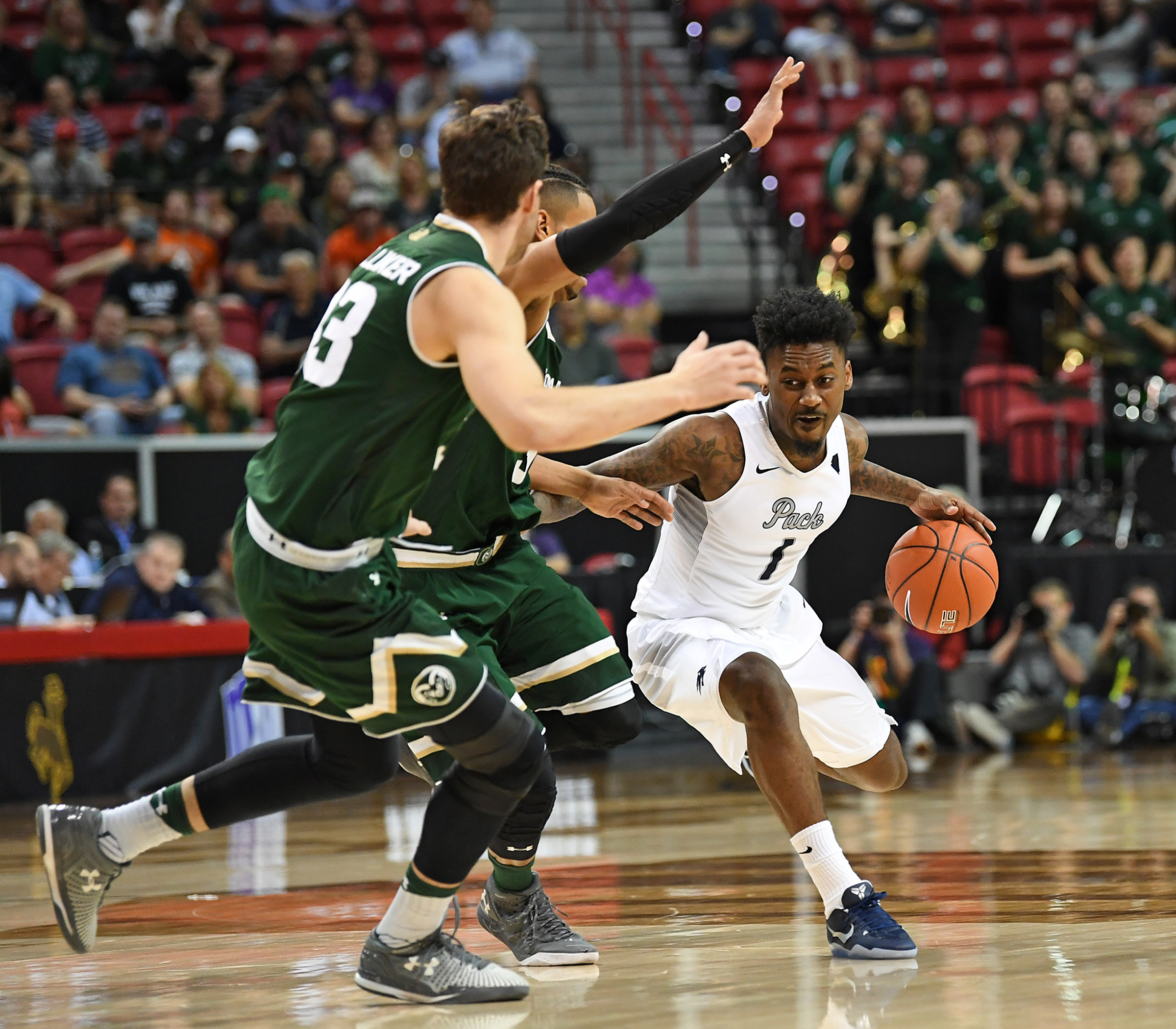 I'll hype it up, Monte, because this is going to be awesome.
Morris' roommate and personal hype man Donovan Jackson is in on it too.
"I pump him up. I talk trash to him. I try to do everything so that he knows what he has to do," Jackson said about his relationship with Morris before a big game. "He knows what is at stake and he wants to play against those types of guys. He thrives off of that."
And yes. Marshall absolutely qualifies as one of "those guys," according to Jackson.
Morris has intensely watched tape on Marshall and a former Big 12 star in him.
"He reminds me a lot of Isaiah Taylor from Texas," Morris said. "He's really quick. He looks to shoot it more from deep than Isiah but they are similar guys."
THREE NEVADA NUGGETS
— A guy to really keep an eye on is sophomore forward Jordan Caroline.
"I think he provides the energy that that team needs and the toughness," Prohm said about Nevada's 6-foot-7 sophomore. "He gives them second chance points. He can drive you and he can make threes as well."
Caroline averaged 14.8 points and 9.2 rebounds per game during the season but has been especially hot as of late, averaging 18.3 and 10.8 with three double-doubles over the last four games. He was also named the MVP at last week's Mountain West Conference Tournament.
— Nevada doesn't have much of a bench at all. The Wolf Pack really only go seven deep but the bench as a whole only averages 8.7 points per game. Of course, that doesn't mean much as long as the team scores as a whole, which Nevada does as the Wolf Pack are ranked 34th nationally in adjusted offensive efficiency. The point here is that foul trouble could be an issue for Iowa State's opponent.
— Neither Iowa State nor Nevada turn the ball over very often. Iowa State is ranked third nationally while Nevada is 18th in offensive turnover percentage.