Jan 4, 2017; Waco, TX, USA; Iowa State Cyclones head coach Steve Prohm reacts on the bench against the Baylor Bears during the second half at Ferrell Center. Baylor won 65-63. Mandatory Credit: Ray Carlin-USA TODAY Sports
On Wednesday night in Waco, Iowa State came up one possession short of its first signature win of the season. It was the second time that a season defining victory has slipped through the Cyclones' fingers, joining the 1-point loss to Gonzaga back in November.
Once again, the Cyclones were up-and-down for all 40 minutes. During the highs, they showed they can play with any team in the country. During the lows, they looked like a fringe NCAA Tournament team.
There was a lot to digest from Iowa State's 65-63 loss to Bears, but here are three of my immediate thoughts after the game:
1- Small ball can be Iowa State's identity
The Cyclones proved for most of the game that a small-ball lineup can be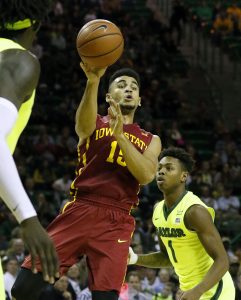 their identity the rest of the way in 2017. They were able to get out in transition, knock down shots from deep and keep Baylor remotely in check on the defensive end.
Sure, the Bears out-rebounded Iowa State by 19, but rebounding margin doesn't come close to telling the story of a game. The Cyclones were able to grab boards when they needed them and Baylor wasn't able to o
wn the glass so much that it became a huge factor in the game.
Iowa State was able to take advantage of its speed and quickness advantage while running the wings and creating easy looks at the rim. The biggest benefactor of this development was Naz Mitrou-Long, who finished with 17 points on 7-of-11 shooting, including 3-of-6 from 3-point range.
The Cyclones' 3-point shooting (they finished 10-of-22 from deep) opened up lanes as well as anytime so far this season. This has to be encouraging moving forward for Steve Prohm's team.
Iowa State flat-out isn't going to be able to out-muscle teams this season. The Cyclones are going to have to play a finesse game in order to reach their peak.
I think we saw continued progress on that front in Waco.
2 – Tightening the rotation
It became clear during the loss that Prohm is starting to shorten up his rotation. Merrill Holden only played three minutes and that was against one of the biggest teams Iowa State is going to face this season.
I wouldn't be a bit surprised if Holden's minutes continued to shrink over the next couple weeks. That's especially true when you consider the continued development of Solomon Young, who scored five points in 12 minutes despite battling foul issues.
If Iowa State continues to play small, Prohm's rotation is going to get even smaller. Wednesday was probably the start of that process.
3 – Late game execution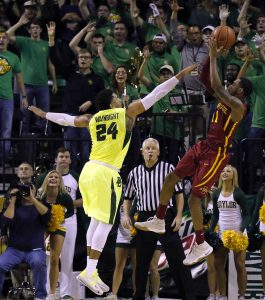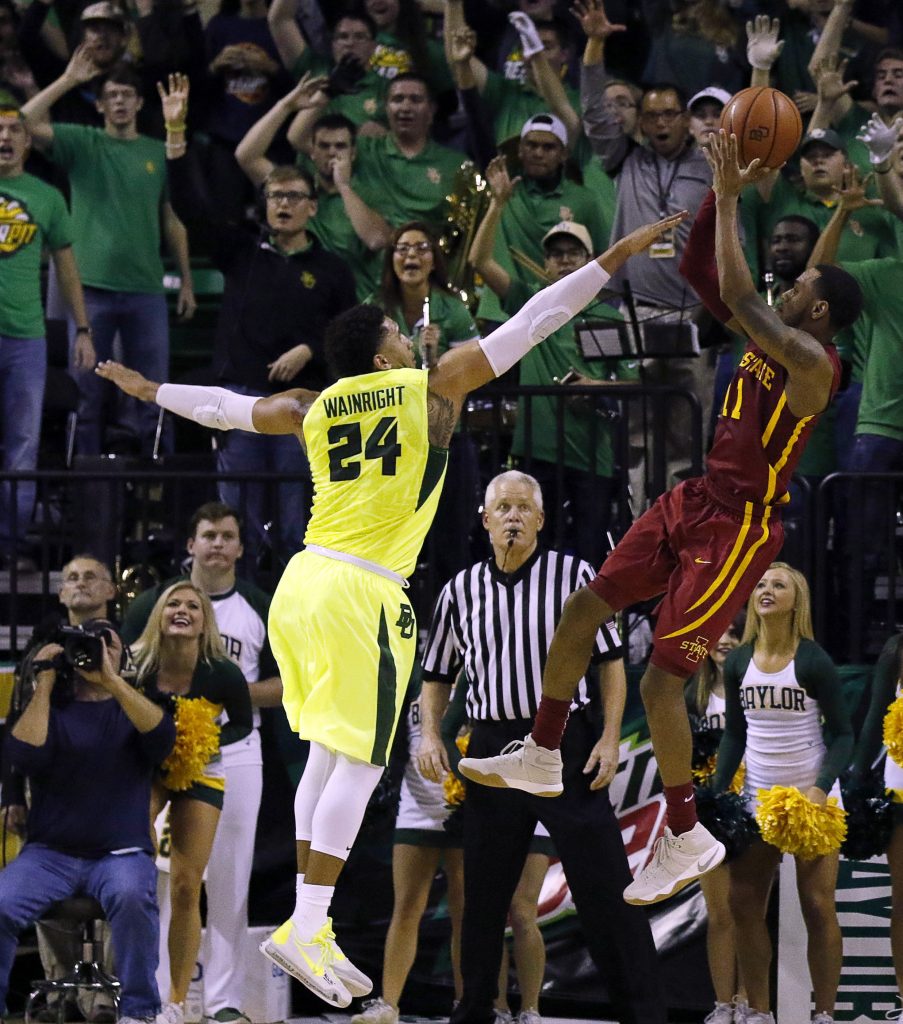 I didn't realize this until I was recording our instant reaction podcast with Chris Williams, but Iowa State didn't score during the last 2:22 of the game.
That came after they had seriously struggled offensively for the last four or five minutes overall. I don't know the cause of the late-game struggles, but it seems like Cyclones stop going on the attack late in games.
Obviously, this is the first time Iowa State has had these problems. We saw it in the loss to the Bulldogs and again during the home loss to Cincinnati.
I don't know what it's going to take to fix it, but I'm sure Prohm will take a close look at how the Cyclones are approaching late game situations.
Speaking of which, I can't really blame Prohm for not taking a timeout before the Cyclones' final possession. Those are situations you spend months practicing and he trusts his guys to know what to do when the game is on the line.
I can see where a timeout could've been needed after the officials stopped play to check the clock after Manu Lecomte's floater fell with a little more than eight seconds on the clock, but even then it isn't absolutely imperative.
I think if Prohm had his preference, the Cyclones would've been able to pull the ball out of the net and go right away hoping to catch the Bears in a scramble situation. Instead, they were able to set their defense and prepare for anything Iowa State might throw at them.
It is easy to feel down after a close loss like this, but there is a reason Baylor is the second-best team in the country, and they will be No. 1 if they can get a win over Oklahoma State this weekend after Villanova lost on Wednesday.
Despite the loss, I still think the Cyclones proved they have the juice to make a serious run in 2017.