Karl Chevrolet gives you peace of mind when you purchase a GM Certified Pre-owned vehicle. We have been the #1 GM Certified dealer in the nation for 10 consecutive years. Before you make your next purchase, come see why more people nationwide drive a Karl Chevrolet Pre-owned vehicle than any other dealer-There is a difference, Come see why TODAY!!
CHICAGO — There's always next year…So let's talk about next year. 
In a minute…
Before doing so, let me make two predictions (please understand that I am not reporting this as fact – just my opinion): Monte Morris and Naz Mitrou-Long will both be back for their senior seasons.
At the end of the year, Morris' tender shoulder really held him back and while he was good in the NCAA Tournament, he wasn't good enough to improve his NBA stock to a guaranteed first round status. He could do that next year however, that's if he comes back and develops the perimeter phase of his game.
Ever since he hung it up in December, there have been faint rumors that Naz Mitrou-Long would transfer. I just don't see that happening. I don't see it at all. 
If I am right, add a vastly improved Matt Thomas to the equation and Iowa State will have three legitimate senior guards leading the way. Throw JUCO Donovan Jackson and what should be a better version of Hallice Cooke into the mix and a guy could make the argument that this would be one of college basketball's top backcourts.
"I think our perimeter can be really good," Steve Prohm told me after Friday's Sweet 16 loss to Virginia. "If Morris comes back, then you've got a guy like Naz Long and Matt Thomas. I like Donavan Jackson coming in. We've got some other experienced guards back so I like those perimeter guys a lot."
A different Monte Morris?
If he is going to play in the NBA, Monte Morris needs to improve his perimeter game. He knows that. He also knows that with the departure of Georges Niang, Iowa State will need to (likely by committee) replace that scoring output. We saw Morris do this from his sophomore to junior seasons, but he would need to take yet another step next year. 
"I think it will be extremely different," Morris said about his potential role as a senior. "Next year if I was to come back, I think I would be more running in transition and taking shots for sure. I'll play a combo kind of because I would be more of a scorer like Georges. Somebody has to fill his shoes."
Key word: Combo… 
Morris' scoring output improved from 11.9 to 13.8 points per game from his sophomore to junior seasons. However, his 3-point shooting mark dropped from 40 to 36 percent. His minutes increased significantly though, from 33.9 per game in 2014-15 to 38.0 in 2015-16, which likely affected his long range statistics.
"I feel like with me and Naz in the backcourt we definitely would be one of the best backcourts in the country with two seniors," Morris said. "Then Deonte (Burton), he can stretch the floor. I feel like we are in a good position with Matt coming back and Hallice (Cooke)."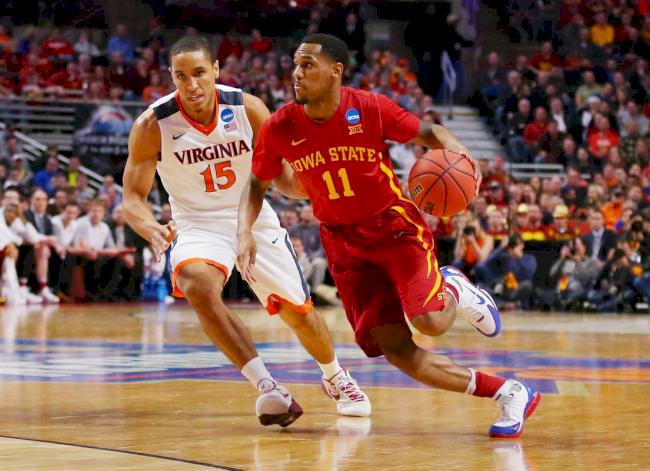 How's Naz?
Fred Hoiberg used to talk a lot about how the sit-out year for transfers not only helped develop their games physically, but mentally too. Could that be the case for Naz Mitrou-Long, who watched from the sideline during the entire Big 12 slate?
"I learned a lot," Mitrou-Long said. "I had no choice but to really watch the game. It fueled my fire. It made me cherish the game more, to another level."
My dream for Naz: To become a Buddy Hield Light, if that makes any sense. Get that 3-point percentage well above 40 and take his game to a new level. I'd be fine with Naz being a chucker. 
"I just want to be the best player I can be," Mitrou-Long said about the offseason. "I just want to push my guys and for the ones who are coming in new, be a motivator. I want to push myself until I can't walk anymore. I just want to be better."
Mitrou-Long was averaging 12.0 points per game (but only shot 29 percent from three) before he went down with the injury in December. 
"It's all about confidence" 
Those are the words of Monte Morris and we saw that in Matt Thomas during his junior season. Thomas' point production went from 4.9 to 11.0 from his sophomore to junior seasons. He doubled his rebounding out put (2.0 to 4.4) and made 44 percent of his 3-point attempts, up from 37 percent a year ago.
Quick take: I thought that Hallice Cooke started to look more confident towards the end of the year. Right Monte? 
"That's all it is. Confidence," Morris said. "You can give confidence to Stu and if we put him in a position to be successful, he can do it. Hallice has confidence right now and it's a good time to have it because now he can work his tail off in the offseason and be more comfortable from the jump."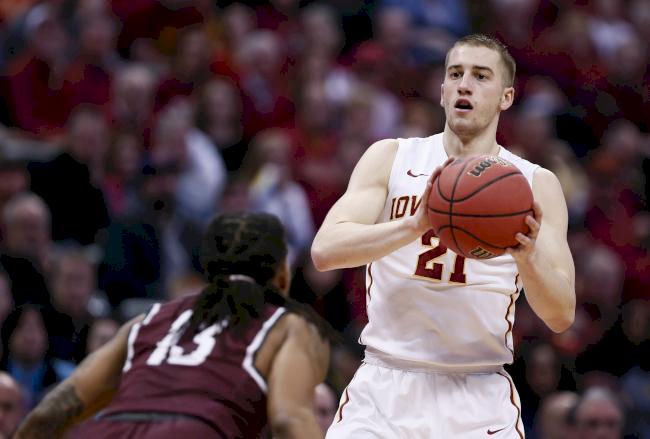 Now underdogs
Expectations were sky-high heading into the 2015-16 season. Honestly, probably too high. They absolutely should have been adjusted aver Mitrou-Long went down
That won't be the case this summer though.
"We are going to be underdogs," Mitrou-Long said. "No question, but we have some pretty darn good players. We will be underdogs but I think that's awesome. I love that challenge. I believe that we will do some special things. People might not believe it. There will be low expectations, but that's what we want."
Prohm's plan 
Regardless of what happens on the trail this summer and how good a guy like Emmanuel Malou turns out to be, this will be a guard oriented team next season, and Steve Prohm is ok with that. 
"This is the first year I have played with a skill guy," Prohm said. "You aren't going to replace Georges Niang but I have played the same style from a standpoint of spreading the floor, spread pick and roll, dribble-drive or whatever you want to call it. We will keep a lot of things in tact. If we are a little bit more guard dominant, we will do some stuff that my teams have done in the past – teams that have been more guard dominant."
College basketball is a guard's game folks. If you've got good guards, you've got a chance. Give me Monte Morris, Naz Mitrou-Long and Matt Thomas and I like Iowa State's chances to go to its sixth-straight NCAA Tournament in 2016-17.