Well this is kind of interesting.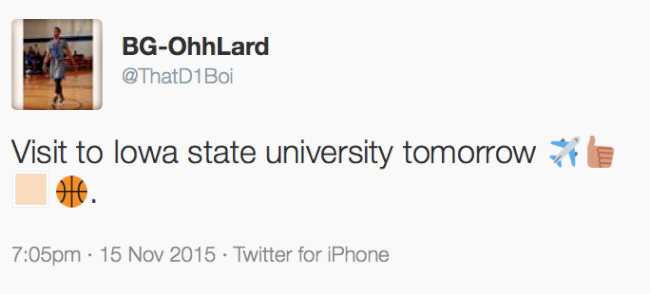 That's a Tweet from Cameron Lard, a 6-foot-8, 215-pound power forward prospect out of New Orleans. 
A source confirmed to Cyclone Fanatic on Sunday night that Lard, a 2016 prospect, will indeed be unofficially visiting Iowa State when the Cyclones host Chicago State on Monday (7 p.m. on Cyclones.tv). 
What's this mean?
Well, Iowa State does technically have two scholarships open right now so they could potentially sign the kid. 
According to his profile at Rivals.com, Lard claims offers from Baylor, Kansas State, LSU, and a handful of mid-majors.