'Tis the season for professional basketball players to take the next step in their careers. NBA teams are finalizing their respective training camp rosters and that means former Cyclones have to make an educated guess whether they can realistically make an NBA roster or jet overseas and cash a nice-sized paycheck. Here is an update on where some of the Cyclones are headed.
Melvin Ejim (Orlando Magic) – It was announced on Monday that Ejim signed a contract with the Orlando Magic. This is great news for Ejim. However he is not guaranteed to be in uniform when the NBA season tips off in late October. Terms of the deal were not disclosed, but we can safely assume the Magic signed Ejim to a non-guaranteed deal, which would mean he could potentially be cut as the pre-season rolls on.
NBA teams are allowed to have 15 players on their roster. Only 13 of these players are eligible to dress and play on a given night. Teams use those two extra roster spots in different ways. Some opt to send a player or two to their D-League affiliate to get some seasoning, while other teams don't use all fifteen spots to save money under the salary tax limits. So how does that impact Ejim? The Magic currently have 16 players listed on their roster, 12 of those spots are guaranteed. This means four guys (including Ejim) will fight for three spots. And if Ejim does make the roster, the Magic could still decide to send him down to their D-League affiliate, the Erie Bayhawks, for most of the year.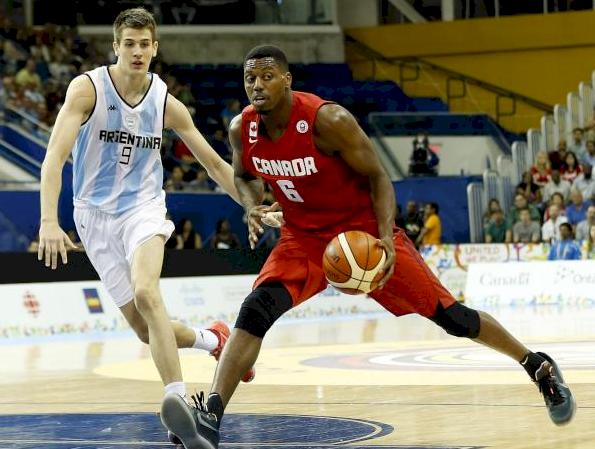 Chris Babb (Golden State Warriors) – Babb is in a similar situation with the NBA Champion Golden State Warriors. Babb was part of a trade that sent David Lee to the Celtics. Babb signed a two-year deal in April with the Celtics, however it was non-guaranteed, which gives the Warriors flexibility as they inherit that contract. The Warriors currently have 15 players on the roster, but are way over the luxury tax. I think it will be an uphill battle for Babb to see playing time. I belive the most realistic scenario is the Warriors send him to their D-League affiliate in Santa Cruz for a good portion of the season.   
Tyrus McGee (Cremona, Italy) – After an impressive Summer League with Fred Hoiberg and the Bulls (that's still weird), Tyrus McGee recently signed overseas with Cremona of the Italian League Series A. That is Italy's most prestigious league. McGee shot a remarkable 67 percent from three in the Summer League. He is no question one of the best shooters on the planet, but his lack of size and ability to play the point guard spot makes it difficult to stick on an NBA roster.
Diante Garrett (Undecided) – Garrett also played very well in the NBA Summer League with the Bulls and the Clippers. He is still holding out for an NBA training camp invite before deciding on his plans for the year. Garrett has the size and ball-handling ability to be a backup PG in the NBA, where he has spent some time already. His 3-point marksmanship is his biggest weakness. I would guess he will latch on to somebody's NBA training camp roster in the next couple of weeks.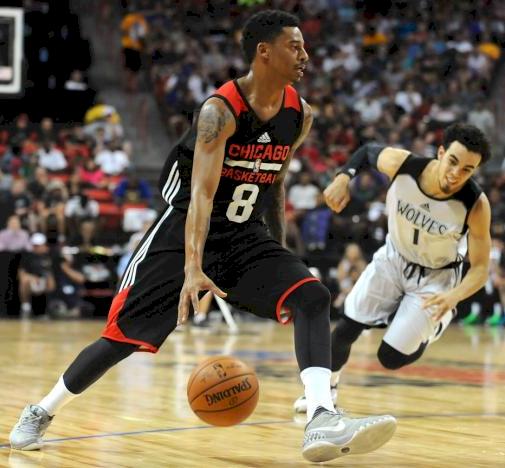 Dustin Hogue (Kifissia BC, Greece) – Hogue signed a contract to play in Greece's top league. Iowa State's utility man the last two seasons should have a long and successful career overseas.
Bryce DeJean-Jones (Undecided) – Perhaps the biggest surprise of the summer was Dejean-Jones' sparking play for the New Orleans Pelicans Summer League squad. BDJ averaged 13 points per game and had a couple of 20 point outbursts, while shooting over 50 percent from downtown. The Pelicans seem to like his size and versatility, so don't be surprised to see him on their training camp roster. The Pelicans have a couple of open roster spots to use.
DeAndre Kane (Ratiofarm Ulm, Germany) – After a very productive year overseas last winter that had many NBA teams interested, Kane struggled in the Summer League with the Hawks. He averaged just six points and didn't make a 3-pointer. He signed last week in Germany's top league and will pull a nice sized paycheck.
Korie Lucious (Morski, Poland) – Lucious is another former Cyclone that is making a very good living on the other side of the ocean. His most recent contract is in Poland's top league with the club Morski.
Royce White (Whereabouts unknown) – White had a disastrous Summer League tour with the Clippers, who reportedly were very interested in signing him for the upcoming season. But that is highly unlikely now. White scored just one basket during summer league play and didn't play in two of the contests. White is still only 24 years old, but even his most ardent supporters have to wonder if he will ever get back to the NBA.