By this time next week, I fully expect that Iowa State will have named the 21st head basketball coach in school history.
Interviews are reportedly taking place this weekend. In honor of that, let's take one last look at the pool of known (an important word to include when dealing with Jamie Pollard) candidates to replace Fred Hoiberg in Ames. 
T.J. OTZELBERGER
Upside: Otzelberger possesses two qualities that none of the other candidates can claim. He has a broad knowledge of all things Iowa State and the 37-year old Wisconsin native has proven that he can recruit to Ames.
While his experience in Iowa State is a nice characteristic, Otzelberger's national connections on the recruiting trail are what make him stand out. This is the guy responsible for bringing the following names to Iowa State over the last decade: Craig Brackins, Diante Garrett, Wesley Johnson, Mike Taylor, Justin Hamilton, Melvin Ejim, Scott Christopherson, Chris Babb, Chris Allen, Will Clyburn, Naz Long, Georges Niang (in partnership with Fred Hoiberg) and Matt Thomas. He also recruited Jameel McKay and Deonte Burton out of high school.
Otzelberger's previous gig was the recruiting coordinator at Washington. The Huskies currently have the seventh-rated recruiting class nationally according to Scout.com.
Otzelberger's track record on the ever-so-important recruiting trail combined with his Iowa State connections and the fact that Hoiberg has all but endorsed him make "Otz" the front-runner at this time.
Downside: He has never been a head coach. That is really the only dig that you can take at the guy.
STEVE PROHM
Upside: Murray State's 40-year old head coach has four years of experience running the show for a Racer program that Billy Kennedy left Texas A&M for in May or 2010. 
By all means, Prohm has recruited very well at his time in Murray, Kent. Point guard Cameron Payne could very well be a lottery pick this year. Isaiah Cannon was the fourth pick in the second round in 2013.
Prohm, who once quit his Division III team halfway through his freshman season to pursue a dream of coaching, is a basketball junkie who preaches an up-tempo style of ball. I also love how fiery Prohm was when his 16-0 (Ohio Valley regular season) team got snubbed from last year's NCAA Tournament.
Downside: The only NCAA Tournament team he's coached was in his first year after taking over for Kennedy (2011-12). 
He doesn't have any ties to Iowa State, the Big 12 or even the Midwest really, and there is the obvious question: How would he recruit at the high-major level?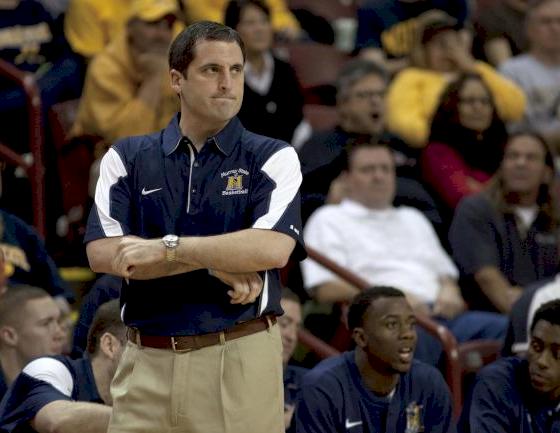 BRAD UNDERWOOD 
Upside: To me, this is the guy who stands out compared to the other candidates. While Otzelberger, Prohm and Bryce Drew are youngsters in the field, Underwood is 51-years old and led Stephen F. Austin to an impressive 61-8 record during his first two seasons as head coach.
Underwood, a Frank Martin protégé, coached at Kansas State from 2006 to 2012 so he's proven that he can bring players to the Big 12. He's from Kansas and knows the landscape of the Big 12. That's a major plus.
This is a guy who has paid his dues and is ready for an opportunity at the next level of the game. If he doesn't get this job, don't be surprised to see him in the mix to replace Bruce Weber when he gets fired next season (hot take) at Kansas State. 
Downside: This is the most intense coach on Iowa State's known list. Again, Underwood coached under Frank Martin (!!!) for six years. How would Iowa State's current roster transition from the cool, calm and collected Hoiberg to a much more brash style of coach in Underwood?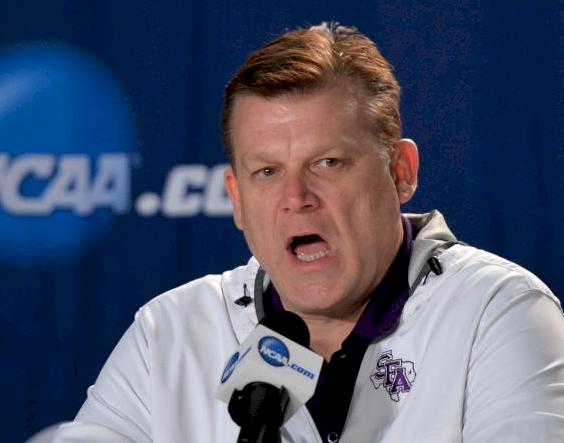 BRYCE DREW
Upside: I love the fact that Valparaiso's 40-year old head coach played six seasons in the NBA. He's had a nice four-year coaching run at Valpo, leading the Crusaders to two NCAA Tournaments.
His brother, Scott, is the polarizing head coach who turned the Baylor program around over the last decade. If he's anything like his brother, recruiting should be a strength.
Downside: Drew's record in the Horizon League is only 49-17 over four years. Drew's style of play isn't exactly "Hoiball."
This is nothing against him, but I've heard considerably less behind-the-scenes noise about Drew than the other three combined.
I feel like Drew is the perfect fit at Valpo. He played there. His father was a legendary coach there. It's a very comfortable place for him. How would he fare outside of that comfort zone?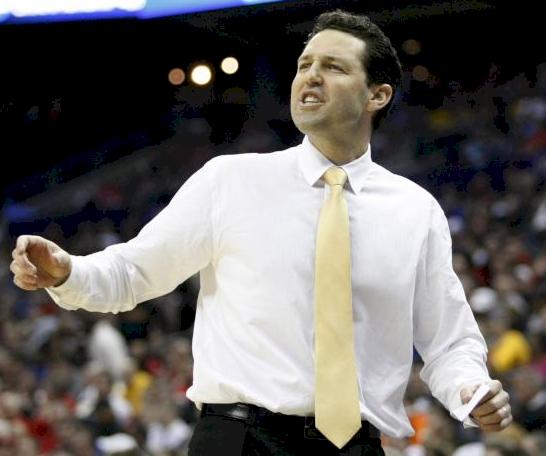 FINAL TAKE
If this truly is the candidate pool, like 60 percent of the voters on our forums, I'd also lean Otzelberger if I'm making the decision.
For me, it all comes down to this analogy: Scott Drew (Baylor) isn't known as an X's and O's guy. Bruce Weber (Kansas State) is. Scott Drew can recruit. Bruce Weber can't.
Which coach would you want leading your program?
Hell, Wayne Morgan once led Iowa State to an NCAA Tournament.
It isn't the perfect comparison but hopefully you understand the point. 
All day, every day, give me the guy who can get players.
There's an element of risk with every one of these candidates. With the three low-major guys, you're essentially rolling the dice on Greg McDermott, Todd Lickliter or Fran McCaffrey. Sometimes these guys work, sometimes they do not. 
Based off of Otzelberger's history of bringing talent to Ames, I feel like his known strength out-weighs his largest weakness. Should he get the job, I also fully expect Otzelberger's staff to be top-notch. 
Stay tuned. Hopefully for the sake over everybody, this wait is almost over.