After Iowa State's disappointing 3-9 football season, some of the more paranoid members of the Cyclone Nation might have been worried that Santa had snubbed them this year. Perhaps they had been placed on the "naughty list." (Did you start one too many "fire Courtney Messingham" threads?)
Heck, that ugly season-opening loss to UNI was the quintessential of the portly bearded man in red giving you a lump of coal in your stocking.
********* THIS JUST IN. ************ BREAKING ****************
I just received an email from Santa's head elf that happens to go by the name of "Twinkle." It reads: "Iowa State defeats Boise State 70-66 on Christmas night to win the Diamond Head Classic. Please pass this on to the Fanatics."
My response: "You got it Twinkle! I will deliver your message promptly!"
That means that Iowa State improved to 11-0. And 11-0 just happens to mark the best start in program history. 
Merry Christmas. Santa didn't forget you after all Cyclone Nation.  
—————————————————————————————————————————————-
Since it is Christmas, I figure that I might as well incorporate my family into this postgame column, hack-blog, or whatever you want to call it. On Wednesday afternoon, my dad and I ran to the store to pick up a bag of chips and a 12-pack of Busch Light. On our way home, my old man asked me the following question: "If I told you that you had to give me an MVP for the basketball team so far this season, who would you say?"
At around 4 p.m., I replied, "It really could be any of the 'big four.' That's a brutal question to have to answer. Impossible really." 
After a brief debate, I leaned towards DeAndre Kane but wasn't entirely confident with my answer. But after his 23-point outburst vs. Boise State on Christmas night in Honolulu, I really don't see how the senior guard couldn't be the answer to this question. Kane, who had only made five 3-pointers all season heading into Wednesday, looked like Kyle Korver in our nation's 50th state by going 4-for-6 from downtown.
Now of course, any educated fan can make a legitimate argument for Melvin Ejim, Georges Niang or Dustin Hogue too. Ejim and Hogue are double-double machines. When on, Niang is one of the most difficult "big" men to guard in the country.
But Kane brings a level of grit to the table that is hard to grasp. When Iowa State hits a cold spell like it did on Wednesday (the Cyclones missed 16 of their first 20 shots from the field), its best offense is to give the ball to Kane and let him create. The same can be said for the win over UNI earlier this month. That option rarely gets cold.
This past week in Hawaii, Kane (who was named the Diamond Head Classic MVP) proved that he isn't just one of the best guards in the Big 12, but he by all means appears to be one of the best in the country as well.
THREE UP
Playing on Christmas – It isn't something that I want Iowa State to do every year but it was kind of fun. Instead of sweaters littered with snowmen, our family got together on Christmas afternoon wearing cardinal and gold. I can only imagine that it was a fun day and night of Cyclone family time for thousands of fans across the state. 
Melvin Ejim – In Iowa State's three games in Hawaii, Melvin Ejim recorded three double-doubles. The senior tallied 15 and 10 on Wednesday while going 9-of-10 from the free throw line. 
Winning ugly – The slow starts need to be addressed (and I will do that in "Three Down"), but there is something about winning ugly that is refreshing when it comes to Iowa State athletics (a school that has been kicked in the junk more times than Homer Simpson). Iowa State is 11-0 and could possibly (not probably) crack the top 10 next week and it is clear that these Cyclones have yet to play their best basketball. That is encouraging. 
THREE DOWN
Slow starts – It isn't Christmas without Cousin Eddie.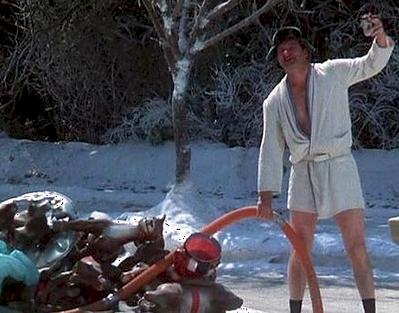 It isn't Iowa State basketball in 2013 without the Cyclones getting down double digits and mounting a fine comeback to stay unbeaten. For the fourth time this season, Iowa State bounced back from being down 10 or more to win a game against a good team.
I plan to write about this in detail next week, but there are two ways to look at this. The obvious one is that Iowa State needs to nip this trend in the bud. If you continue to flirt with fire, you are eventually going to get burned. Iowa State has to get better in the first 15 minutes.
But also, give credit where it is due. Good teams find ways to win this type of a game. Great teams close out these types of games consistently.
The bench – Iowa State's bench didn't score a point in this one. In fact, non-starters only scored 12 points in the entire tournament as a whole for the Cyclones.
How big of a deal is this? There is no need to panic. Nobody ever expected Iowa State to be a deep team at all this season. But as our intern Jared Stansbury pointed out on Twitter, the reserves aren't even looked to score when they get in the game.
None of those guys need to average 10-plus for Iowa State to accomplish its goals this season, but a guy like Naz Long does have to continue to be a threat to score. Depth will be much more important in the heart of the Big 12 season than it has been in November and December. 
In reality, it comes down to Long though. He didn't play well in Hawaii and as a result, the bench numbers were dramatically down.
My tweet – About five minutes into this game, I tweeted the following: "DeAndre Kane should get some sort of reward for every 3-pointer he passes up. Don't shoot those. Ever."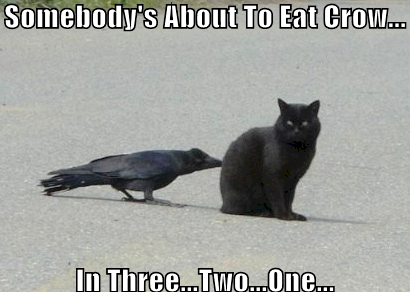 Site Note: I am taking the rest of the week off to recharge the ole mental battery. Thank you for continuing to support our site and on behalf of our entire staff, have a very Merry Christmas.
In addition to that, I want to give a shout out to our the men and women in our military who might not be able to spend this holiday season with their families like we are all so fortunate to be able to do. 
God bless you all for serving our country. It is very, very much appreciated.