*** Today's Musings are brought to you by our good friends at Minor Wreck Express. Win a FREE TRIP to the 2013 Big 12 Basketball Tournament in Kansas City by playing Cyclone Fanatic's weekly pick'em competition. CLICK HERE for details. *** 

It's gut check time. I'm not a believe in "must-wins," but Saturday's date with Baylor is a big one. 
It's the final week of October and Iowa State's football program is 4-3. I assume that back in August, many of you would have taken that given the doom and gloom predictions we were seeing all around college football regarding this team. Wins at Iowa and at TCU…I KNOW that the majority of you would have been on board with that at the start of fall camp.
But after two straight home losses and a 31-10 defeat from Oklahoma State on Saturday, a dark cloud is currently looming over the Cyclone Nation. It's the same divisive issue that you all have been bickering about since the end of last year's Pinstripe Bowl loss to Rutgers.
Quarterback play. There's Team Jared. There's Team Steele. And now there's the ever-so-popular Team Sam (can you tell that my wife forced me to watch a couple of those blasted vampire movies over the weekend?)
After Sunday's practice, Paul Rhoads told members of the local media that his quarterbacks are off limits leading up to this week's Homecoming contest with Baylor. That's a smart move by Rhoads. Keep things quiet. Do what you do the week of the TCU game coach. Surprise us all at kick time (that's exactly what I think will happen by the way). 
Having said that, I have no clue who Iowa State's starting signal caller will be in that contest. The only thing that I know is that Rhoads and his offensive staff will put the guy who gives them the best chance to win out on the field. In the high-dollar game that is big-time college football, there's no other choice but to do things that way.
Through the first seven games of the season, Iowa State's offense is currently ranked 101st in America. However, Baylor's defense is currently ranked 120th – that's dead last for those unaware of how many division one college football programs exist in our great country.
For an Iowa State offense that needs confidence in the worst way, Saturday's match-up could not come at a better time.
On Iowa State/Big 12 Football
*** Let's discuss redshirt freshman quarterback Sam Richardson for a moment. I don't know what he's done in practice this fall and I truly believe what I wrote earlier about Rhoads playing the guy who gives the program the best chance to win. But right now is the first time I've ever believed that Richardson has a chance to be the guy come Saturday. I also know that with Baylor's defense on the horizon, this would be the perfect time to give a guy his first start. 
However, that might be the perfect reason to stick with Jared Barnett or Steele Jantz too. Let one of your experienced guys re-gain that confidence for the rest of the season.
What's your take?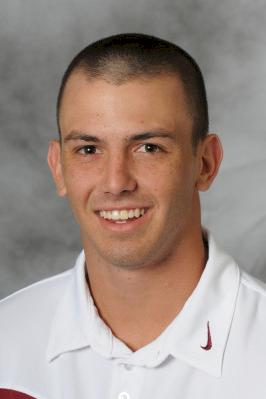 *** Run the football. Run the football. Run the football. We can talk quarterbacks all we want but Iowa State's running backs only carried the ball 13 times in Saturday's loss. Baylor's run defense is giving up nearly 200 yards per game. It all starts with the run game folks. 
*** Is there a more unenviable task for a coaching staff than to be hosting a three-man quarterback competition in the middle of October? 
*** Let's not forget that Baylor boasts the third ranked offense in America. Regardless of how stout (and hopefully not tired) Iowa State's defense is by now, these Bears are bound to put up some points. Iowa State will have to do the same. 
*** After watching Baylor's loss to Texas on Saturday, I'm not sure how the Bears are as bad on defense as numbers will indicate. They appear to have some legit players on that side of the ball. They've just happened to play some really good offenses so far this season. I'll be shocked if at the end of the year Baylor's defense is ranked that low. 
*** I've been vocal about this ever since the Texas Tech game. This isn't a quarterback problem folks. It's an offensive problem. Quarterbacks have to make throws. Iowa State's inaccuracy at this position is inexcusable. But receivers have to catch passes. Running backs have to run and the line has to block.
*** I'm not sure why Jeff Woody isn't getting more carries. The junior has had an injury-plagued season but good things seem to happen when he is in the game. Woody has scored a touchdown in each of the last two weeks.
*** Let's talk offensive line for a minute. I'm still pretty optimistic about the long-term outlook of this group. There's plenty of depth in the program right now. I like the size of some of these kids. I think that right now we're just seeing how important guys like Kelechi Osemele and Hayworth Hicks were a year ago. You just don't replace starting rookie linemen in the National Football League. Admittedly, I underestimated how much losing the big man would hurt.
*** In the point above, I admitted I was wrong. In this point, I'll point out that I've been right all along when it comes to West Virginia. This is the Big 12. Welcome to the show. 
*** The same goes with Kansas State. To the media members who voted this team 6th in the Big 12 to start the season, WAKE UP.
Randoms
*** Love or hate the Skerrz, give that Nebraska fan base some mad props. Rumor has it, Northwestern had to go to a silent snap count AT HOME on Saturday. That's impressive!
*** During the Iowa – Penn State game on Saturday night, the Big Ten Network ran a 30-second spot promoting next week's games:
"Illinois vs. Indiana and Purdue vs. Minnesota"
NOTE TO DECISION MAKERS AT THE BIG TEN NETWORK: I'm not sure I'd be promoting that fellas. It can't be good for business…
*** Remember back in the day when Miami vs. Florida State was the big game every year in college football? It's crazy how much that rivalry has fallen off the map. 
*** I'm 28 and the last year has taught me something. Political discussions bring out the worst in people. So do me and every other person you're friends with on Facebook tonight. Just step away from the keyboard. 
*** To all of the men out there reading this, say it with me now: I. HATE. PINTEREST. To the creators of this social network, I'd like to be reimbursed for the hundreds of dollars of crap that my wife has spent on "projects" that she's seen on your website. You can give me money back Pinterest, but you can't reimburse me for valuable time that I've had to waste in humoring her about some of these things.
Rant over.
Ah crap. I just realized that while my wife probably won't read this (she hears enough from me on a daily basis), some wise guy/or gal out there who knows her will probably tip her off to this paragraph. 
Gentlemen in the crowd…Who's got my back? 
Happy Homecoming Cyclone Nation.