By Chris Williams, CycloneFanatic.com PublisherFollow Chris on Twitter @ChrisMWilliams  
Sometimes this happens you know?
Sometimes, when my alarm fires off at 6 o'clock on Monday morning, there isn't a whole lot on my mind.
In the world of Iowa State athletics, spring football is now a few weeks behind us. The basketball recruiting season is at a stand still. As far as piecing together the 2013 class, right now you sit and you wait. Last Wednesday the hoops recruiting calendar turned to a quiet period.
There's plenty going on in the world of football recruiting. I hope to have more on all of those topics later this week for you.
Nonetheless, I bring this to you today without any fiery opinions on much of anything…But don't worry though. I'm prepared to tough this out. Today, I'm going to bring it on a day when writer's block is owning me like The Rock over John Cena.
Today, I'm prepared to tough it out. Now, as the great Al Bundy would say, "Let's Rock."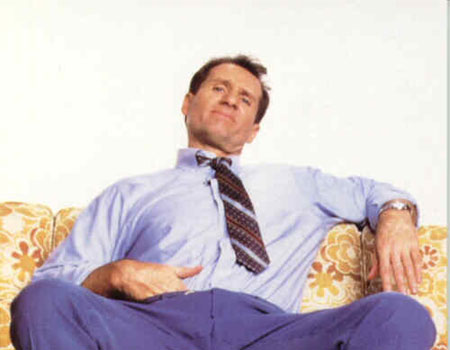 SOME FOOTBALL THOUGHTS…
— Let's start today with the 2012 NFL Draft. To be honest, I viewed it as a fairly disappointing one from an Iowa State standpoint. A year ago, I would have thought that Kelechi Osemele would go in the first round with Leonard Johnson being taken anywhere from the third through the fifth. Osemele of course was chosen by the Baltimore Ravens in the second round while Johnson, or any other Cyclone for that matter didn't hear his name called.
It isn't the end of the world. After all, Johnson eventually signed with the Bucs. If you haven't heard by now, Darius Reynolds inked with the Packers and Hayworth Hicks with the Colts. What about Ter'Ran Benton?
LINK: As a consolation prize, Johnson was ranked as the best player to not get drafted by FOX.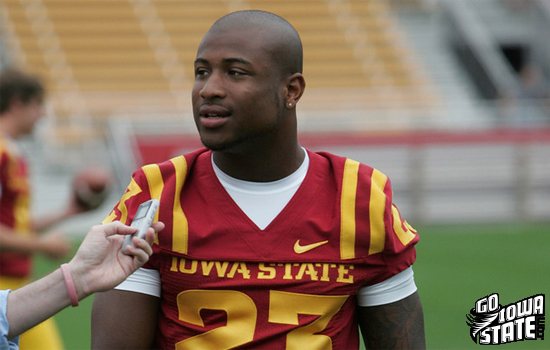 It's way too early to judge Paul Rhoads' program based off of sending guys to the NFL. Keep in mind that he didn't even recruit Osemele or Johnson. But as Tron Smith and I pointed out in this video last week, there are quite a few young guys in Iowa State program with NFL potential. It's good to be able to talk about things like that.
Next year's draft weekend should be a lot more eventful.
Signed,
Jake Knott & A.J. Klein 
— Not that this means anything (and trust me, it doesn't) but CBSSports.com currently ranks Jake Knott as the 12th best outside linebacker prospect for the 2013 draft. A.J. Klein is ranked 11th on its list of inside linebackers. I assume that the whole Iowa State thing doesn't help these insanely early projections.
On a side note, how big of a loser am I for even looking this up on April 30? Be gentle.
— In one final draft though, I'm dying to know if you agree or disagree with me on this topic: Mel Kiper vs. McShay?
I'm a Kiper man. He's old school and I dig it. Who's your guy?
— I was at a local establishment on Friday evening when some friends and I started hashing out the 2012 quarterback competition (surprise, surprise). We got to talking about the Oklahoma State win (funny how that one always comes up right?).
Let's take a trip down memory lane for a moment. Jared Barnett's stat line from that game: 376 passing yards (fifth best in ISU history) and 3 touchdowns, 460 total yards (third all-time). Not bad kid.
We can play the same game with Steele Jantz. Flashback to Sept. 10, 2011. In a triple-OT 44-41 win over Iowa, Jantz rattled off 338 total yards and four touchdowns while making clutch play after clutch play.
Those were the highs. We all know that both men turned the ball over too much last season as a whole. But my point is that damn, when these guys were good, these guys were really good. A lot of time has passed since last summer. Remember that time when Paul Rhoads was staring at a situation where his starting quarterback (regardless of who the man would ultimately be) was going to literally have no experience at the division one level (factoring in that Jerome Tiller would eventually not be eligible to play).
This time around, he's got two guys who have actually done what I outlined above.
ON CYCLONE HOOPS…
— Iowa State or Marquette? As I write this today, I really have no clue where former Arizona State Sun Devil guard Trent Lockett is going to end up. But after interviewing him when he was finished with last week's official visit to Ames, I really grew to like him. Lockett is a well-spoken young man with a good head on his shoulders. Regardless of where he plays the final year of his career, I wish him nothing but the best.
— Speaking of that interview, Lockett discussed at length about how far Iowa State has come from a facilities standpoint since when he first visited Ames when he was in high school.
I remember back when Greg McDermott was named Iowa State's head coach. Before Mac had even coached a game, I attended one of Iowa State's practices at the old State Gym. I cannot stress the word OLD enough when discussing State Gym.
Now, the Cyclones work out in a state of the art practice facility. It really is a night and day difference.
RANDOMS…
— Bulls fan here. Don't blame Tom Thibodeau for Derrick Rose tearing his ACL late in Saturday's game one win over the 76ers. Rose has been hurt all year. He's injury prone. That was a freak deal and absolutely not the coaches fault. Tom Thibodeau better be the NBA's Coach of the Year. Hindsight, hindsight, hindsight.
— Here's a big problem that I have with NASCAR. This past weekend provided two of the most exciting races of the season (Nationwide and Sprint Cup). Why? Because of the track folks. It isn't the cars. It's not the drivers. It's the ridiculously boring cookie-cutter tracks that the series races on every other week that have made the sport stale. Richmond is the best track on the schedule without question, yet it is the only three-quarters of a mile track on the schedule. Makes a lot of sense right?
— That's it that's all. Have a nice week everybody.