By Chris Williams, CycloneFanatic.com Publisher
Your expert injury report for Saturday's contest at Baylor is brought to you by the Iowa Clinic.
Q: Iowa State's starting right tackle Brayden Burris broke a bone in his lower leg against Texas. On Tuesday, Paul Rhoads told the media that Burris had undergone a successful surgery and should miss approximately six weeks of football. Any thoughts on what exactly this injury could be, what rehab will be like and what the chances of reinjury will be once he comes back?
Nicholas Honkamp, MD – Des Moines Orthopaedic Surgeon says: My best guess is Burris either broke his ankle or a small bone in his foot. Either would likely have been fixed and required 6-8 weeks to adequately heal.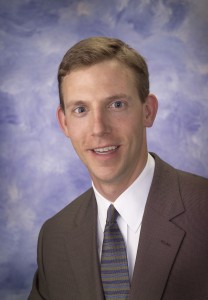 Q: Iowa State cornerback Leonard Johnson was carted off the field in Saturday's loss to Texas. Johnson felt numbness in his extremities at the time. Johnson practiced on Tuesday. What are your thoughts on this injury? Would you recommend somebody with this type of injury to take a week off, play on Saturday or what? Coach Rhoads referred to it as a sprained neck after the game.
Robert Kerr, MD, Ph.D.  – The Iowa Clinic Neurological & Spinal Surgery Department says: This type of injury can represent a range of significance.  At one end of the spectrum this may be a typical "stinger" where the neck gets jammed and there is some stretch to the paraspinal muscles which can then spasm but resolve very readily.  Other more important considerations are occult fractures, traction injury to the nerves of the brachial plexus, ruptured cervical disc, or central cord injury where the spinal cord can be bruised.  CT scan, MRI, and EMG/NC studies might be needed to confirm or rule out these more important injuries but these would be utilized based on the medical examination of the team physician.  The concern for high performance athletes is always to avoid a second injury soon after an initial injury that might alter timing or strength.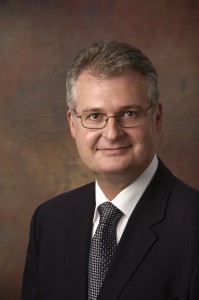 Q: Running back Shontrelle Johnson suffered a stinger on Saturday. He did not reenter the game, once leaving in the fourth quarter. Should a few days of rest put Johnson at 100 percent on Saturday against Baylor?
Nicholas Honkamp, MD – Des Moines Orthopaedic Surgeons says: It is likely that Johnson will be back to full speed by Saturday's game against Baylor.  Most stingers are transient stretch injuries to the nerves of the arm as they exit the spinal cord.  Occasionally these injuries can cause more significant damage and limit a player for longer than a few days, but this is the exception rather than the rule.