By Chris Williams, CycloneFanatic.com PublisherFollow Chris on Twitter @ChrisMWilliams
The Cyclones are undefeated.
Feels good doesn't it?
Iowa State's 20 to 19 win over Northern Iowa on Saturday night was a lot of things.
Weird. Wild. Wacky. Nutty. Disappointing. Eye-opening. Scary. Gutsy. Nerve-racking. Entertaining…
Ugly.
In fact, it was so ugly, it fell out of the ugly tree and then hit every ugly branch on the way down. Then, it went back for seconds.
Get the point?
Don't forget this. It was a win.
And right now, that means so very much.
Lose to Northern Iowa on Saturday night and fans are starting the countdown to basketball season. Lose to Northern Iowa and next week's game against Iowa seems somewhat irrelevant. Lose to Northern Iowa  and the only "gimme" in one of America's toughest schedules is anything but a lay-up.
It was beastly. But it was a win.
Here are my awards from Iowa State's victory over the Panthers.
GAME BALL
Steele Jantz –Know right now that Jake Knott was very much in the running to receive Saturday night's game ball. Steele Jantz looked well, not very good for three quarters in Iowa State's opener. But consider that Iowa State's offensive line play minus Hayworth Hicks and for much of the game, Kelechi Osemele was borderline atrocious and Jantz stepped up when his team needed him the most.
For the last six minutes of that football game, Jantz looked like the guy who everybody hoped he would be.
Opportunistic. Scrappy. Really good.
Tom Herman will have an opportunity to do plenty of coaching with the first-year starter this week. Still, the last six minutes of that contest were worth my game ball.
HELMET STICKERS
Josh Lenz – What. A. Catch.
Jack Whitver and I talked a lot about Lenz on Cyclone Reaction after the game. He looked faster and stronger on Saturday night than that of a year ago. Whitver knows as much about wide receiver play as anybody and predicted a "huge" season for Lenz, who's now a veteran in the Big 12.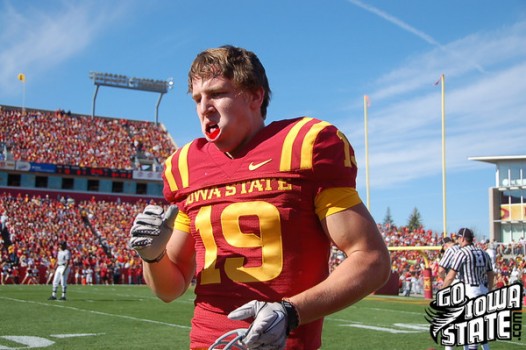 Aaron Horne – Steele Jantz's JUCO teammate looked like Iowa State's best receiver on Saturday night. Horne caught seven passes for 69 yards.
Jake Knott – Fifteen tackles. Two and a half of them were for a loss. Jake Knott picked up right where he left off last season. No. 20 was all over the place on Saturday. That doesn't surprise you does it?
Jacques Washington – I thought that Iowa State's defensive backs played great all night long. In fact, that entire group is worthy of helmet stickers. The Cyclone defense only gave up 181 passing yards on the night and 80 of them came on the Rennie to Johnson bomb late in the fourth quarter. That touchdown appeared to be on Jake Knott, as the pairing (Knott on Johnson) was a mismatch from the beginning of the play.
Back to Washington – He was supposed to be the "weak link" in Iowa State's secondary. That wasn't the case at all.
James White – He averaged 6.4 yards per carry on five runs Saturday night. In fact, I personally think that he looked better than Shontrelle Johnson who averaged 3.0 yards per carry.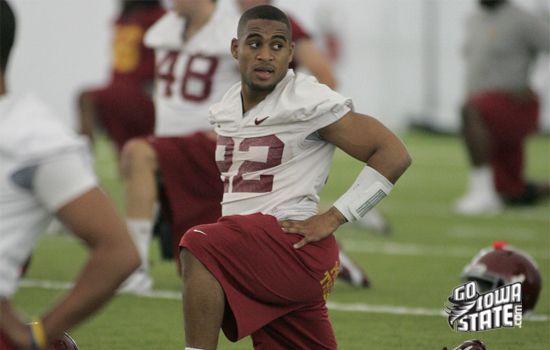 Kirby Van Der Kamp – The sophomore averaged 51.2 yards per punt over five punts on Saturday. During the CycloneFanatic.com/Wilson Toyota Pregame Show, former Iowa State punter Mike Brandtner predicted that Van Der Kamp will eventually go down as the best punter in school history.
Stephen Ruempolhamer – After the game, Paul Rhoads announced that "Dutch" had knee surgery only eight days ago. He still managed to take a few snaps in Saturday's win. He didn't do much to contribute, but I like the toughness.
THREE UP
4th Down Conversions – Iowa State was 3-for-3 on fourth down conversions. One of them was obviously pretty big.
Secondary – As I mentioned up above, Iowa State's secondary was superb. They'll need to keep it up next week. Iowa wide receiver Marvin McNutt was awesome on Saturday in a 34-7 Hawkeye win over Tennessee Tech. McNutt had six receptions for 140 yards and two touchdowns.
Sweet Caroline SAVED – At the end of the third quarter, Bon Jovi's "Living on a Prayer" erupted throughout Iowa State's brand new scoreboard and sound system. At the time, Iowa State was trailing the Panthers 13-7. Iowa State literally was living on a prayer (that was eventually answered). Still – From the press box, I saw thousands of fanatics asking their neighbors, "where the heck did  Sweet Caroline go dude?" I'll tell you where it was. Over the loud speakers after a Cyclone victory. I've always backed the playing of "Sweet Caroline" at the end of the third quarter, but I think this move was a positive one. The tradition was preserved, but placed in a more appropriate spot. Well done Iowa State marketing department. Well done.
Honorable Mention:
Rice's Band – What? Yeah. Check out what the pride of Rice University, Owl marching band did at halftime against the almighty Texas Longhorns Saturday night.
My reaction?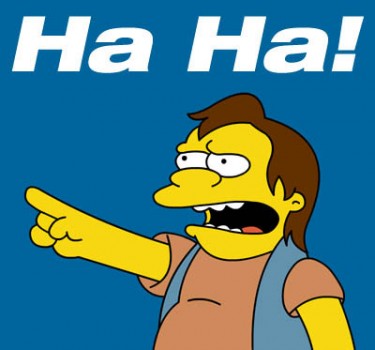 The siren – If you attended Saturday night's game, you know what I'm talking about.
THREE DOWN
Penalties – Iowa State committed eight penalties for 81 yards. That's bad. Want to know what's worse? Northern Iowa's 16 penalties for 113 yards.
Darius Reynolds – Three receptions for 27 yards…I fully realize that he played with a broken toe. I respect the fact that when a guy like Darius Darks was out for disciplinary reasons, Reynolds was gutting it out and playing in pain. He's tough. But he's a senior now. I'm ready to see more from "Money." Iowa State needs him to get healthy and be that game breaker that he supposedly can be. Key words here: Get healthy.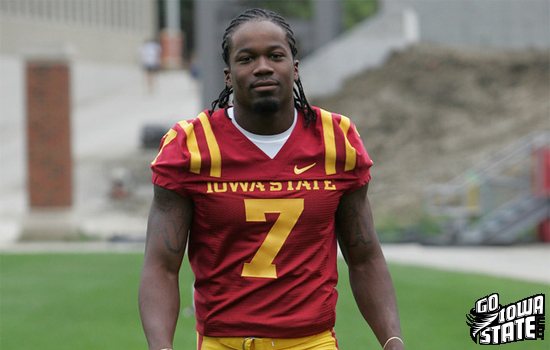 Offensive line – As Ben Brun's put it during the Cyclone Radio Network's broadcast, that was some of the worst offensive line play I remember seeing at Iowa State. I'm talking Marty Fine bad. Granted, the big boys up front were undermanned on Saturday. No excuses – Nothing can keep Iowa State's offensive line play off of "Three Down" this week.  Steele Jantz looked like Austin Flynn in 2003 running for his life out there.