By Chris Williams, CycloneFanatic.com Publisher
Your expert injury report for Friday's road trip to UConn is brought to you by the Iowa Clinic.
Today's "Doc Spot" includes updates on Jake Knott and Kelechi Osemele.
CF: Iowa State linebacker Jake Knott broke his right ulna bone last April. It appeared to be bothering him towards the end of the Northern Iowa game. Against Iowa, he had a massive pad or possibly a cast on it. If the arm is dinged up again, what are his chances of significantly re injuring it going forward? Will a bye week after this weekend's game help, or does it need more time?
DMOS, Orthopaedic Surgeon, Dr. Nicholas Honkamp says:
The risk of reinjuring the ulna bone really depends on the amount of bone healing seen on x-ray.  The ulna bone is situated directly under the skin, which leaves it vulnerable to direct pressure or contact.  For this reason, the Iowa State medical staff likely placed a cast or pad to help cushion this area.  Additionally, because the bone lacks a good envelope of muscle or soft tissue around it (which provide a more abundant blood supply), it can take longer for an ulna fracture to heal.  Certainly, more time afforded by the bye week will help with healing.  However, the risk of reinjury relates directly to the amount of bone healing seen on x-ray.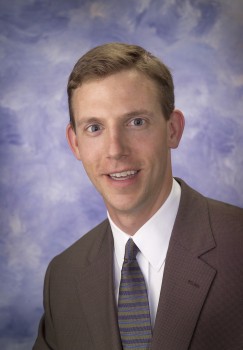 CF: Offensive lineman Kelechi Osemele's bum ankle affected his play again in Saturday's win. How much good will one bye week do for that specific injury?
Iowa Clinic Foot & Ankle Surgeon – Eric Barp, DPM says:
Kelechi was obviously hampered by the ankle injury vs. the Hawkeyes that required him to be pulled from the game and miss a couple of plays.  Ankle sprains can become chronic if not treated properly or allowed time to rest.  Given a bye week, this should give Kelechi ample time to rest and rehabilitate the ankle sprain so he should be more effective coming off of the bye week.