By Chris Williams, CycloneFanatic.com PublisherFollow Chris on Twitter @ChrisMWilliams
Fall camp is behind the Iowa State football team.
Who's stock went up over the last few weeks? Here's my opinion on 10 Cyclones who helped their cause, in no particular order.
Steele Jantz, Jr. QB – An obvious choice that needs no analysis. He'll be Iowa State's starting quarterback on Sept. 3 against Northern Iowa. Nothing else needs to be written.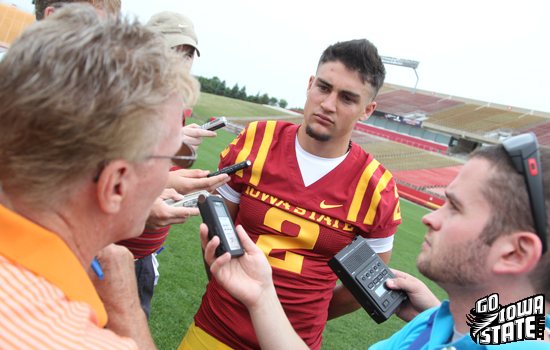 Quenton Bundrage, Fr. WR – Offensive coordinator Tom Herman mentioned Bundrage, a 6-foot-1, 176-pound rookie out of Florida, as a guy who will be "ready to play" in 2011. While it is still unknown if he will actually see the field as a true freshman, I am expecting it. Iowa State desperately needs help at the wide receiver position and Bundrage had a great camp. This move would make sense.
Tom Farniok, Fr. C – Having a rookie lead your offensive line is a concern anywhere. Farniok quieted all doubters during camp, taking nearly every snap with the 1's. He's clearly the best center on Iowa State's roster and looks to be a fixture in this group for years to come.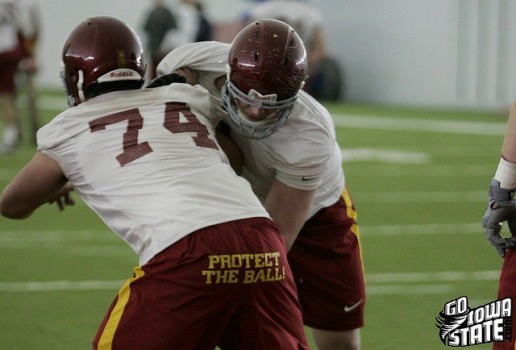 Ter'Ran Benton, Sr. SS – Now at strong safety, Benton is a legitimate NFL Draft prospect for 2012. "TB" grew a lot from the spring until now and he'll be one of the top players on Iowa State's defense this season.
Jared Brackens, Fr. S – I'm not sure if he'll see the field as a true freshman, but I've heard that Brackens has been taking snaps with the 2's. At 6-foot-1, 199-pounds, Brackens has the size to play right away. For the program's sake, hopefully Iowa State won't need him in 2011.
Carter Bykowski, Jr. OT – Paul Rhoads mentioned Bykowski last week as a guy who had made some serious strides during the offseason. Bykowski took a handful of reps with the 1's last week too, as Kelechi Osemele was out with some minor bumps and bruises.
Zach Guyer, Sr. K – I'm not sure that he'll actually take Grant Mahoney's job, but even being in the conversation is a big thing for Guyer. Competition is a good thing at any position. After Mahoney ended 2010 in such a slump (going 1-for-9 to be exact), Guyer capitalized on an opportunity to see the field during his senior season. This battle will likely continue all the way up to Sept. 3.
Jevohn Miller, Fr. LB – His performance last spring wasn't a fluke. Miller, a 6-foot-4, 244-pound true freshman out of Brooklyn, Iowa kept it up during camp. He'll play special teams as a rookie in 2011 and will be Jake Knott's backup at WLB.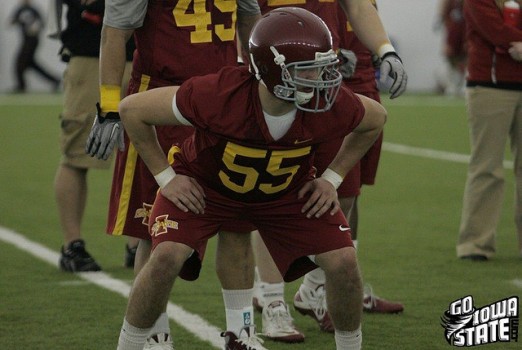 Reid Branderhorst, Sr. TE – From walk-on to the two-deep. Senior Ricky Howard is out for the season with a torn ACL. Kurt Hammerschmidt can't do it all. Look for Branderhorst, a former Simpson College basketbal player, to see some serious playing time in 2011.
Durrell Givens, Jr. FS – I doubt that he starts over Jacques Washington, but all reviews of Durrell Givens' camp have been positive. He understands the game better after redshirting last season and is in much better shape too.
HONORABLE MENTION:
— James White (So. RB), Kenneth Lynn (Fr. DB), C.J. Morgan (Fr. DB), Rony Nelson (Jr. DE), David Irving (Fr. DE), Ja'Quarious Daniels (Fr. WR) and Jacob Gannon (Fr. OT).