By Chris Williams, CycloneFanatic.com Publisher
CycloneFanatic.com's coverage of the 2010 Big 12 Basketball Tournaments is brought to you by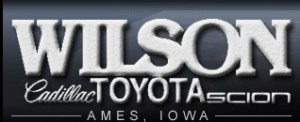 "There are two things that people are looking for on Monday. Number one, am I in? And number two, don't put me in Connecticut's regional."
That's what Bill Fennelly told reporters before his team went off to practice on Thursday afternoon.
The man is sooooo right too. Fennelly nailed it. He just buried a game winning 3-pointer with that analysis. Not only is Fennelly the Big 12's best Twitterer (I just made up a word), he could also be the worlds greatest basketball analyst at some point in the future.
Let's get back to the point of this blog. Nobody can beat UCONN, and that 72-game winning streak is terrible for women's college basketball
Usually when Goliath is in town, it is fun to watch David attempt to slay the giant beast. Here's the problem though. This isn't anything like that at all. In that case, David at least has a chance. David has no chance in this competition.
I am going to write it again. Are you ready? UCONN cannot be beat.
I dare someone to challenge me on this.
Here is a quick comparison for you based off of UCONN's games so far this season.
Putting these teams up against the Huskies is like watching a random 1A JV boy's basketball team go up against the Ames High varsity team.
UCONN is that good.
The closest game they have played in this year was a 12-point win over Stanford on Dec. 23. Then, there are these other ridiculous scores. The 91-24 win over Seton Hall on Jan. 2 comes to mind. What about that unforgettable 74-35 thrashing over Villanova on Jan. 23? I could do this all day. The list goes on and on. They are THAT good.
"Connecticut's tremendous run creates national attention. They talk about it on PTI or whatever," Fennelly said. "On the other hand, people don't want to watch the games because they win all of the time. It is like professional wrestling. You know who is going to win ahead of time. "
That right there is why Iowa State fans should love Bill Fennelly. The guy just compared basketball to pro wrestling. Priceless.
"For our sport to grow, we need a casual fan to want to watch the game. Unless you are intrigued by a train wreck and watching people kill people, I don't know why that would create interest. Our job as coaches to find a way to compete with them and nobody can right now.
Fennelly is right. For the sake of the sport, somebody needs to step up. Stanford, Nebraska and Tennessee appear to be really the only legitimate candidates to do anything about it this year.
Of course, we'd all like to think that with a healthy Alison Lacey, the Clones could have a shot. Heck, forget everything I've written here today Fanatics.
Do you remember 1999? That's when Stacy Frese scored 16 points, dished out six assists and the Cyclones upset the top-seeded Huskies in the Sweet 16.
March Madness is now in full effect. Game on Cyclones. Game on.