By Chris Williams, CycloneFanatic.com Publisher
CycloneFanatic.com's
coverage of the 2010 Big 12 Tournaments is brought to you by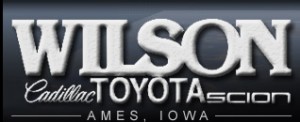 The Iowa State women's basketball team will take on either Oklahoma State or Kansas on Friday night at 5 in the quarterfinals of the 2010 Big 12 Women's Basketball Tournament. Here's a brief Q&A with Iowa State head coach Bill Fennelly that was conducted from the team's hotel on Thursday afternoon.
How are Alison Lacey's spirits?
BF: Her spirits are better. She was really, really down on Senior Day. That is a pretty important day for an Iowa State women's basketball player. She feels better. I think that she sees the light at the end of the tunnel that she is going to come back and play. As disappointed as she is not to play this weekend, I think the idea is there that there is still another game to play. If this was the last weekend of her career at Iowa State, I think it would be really hard. She is going to be fine. The idea that she sees the opportunity to come back and play and certainly come back to play in Hilton has made her feel better. That has probably been the best medicine. I keep telling her that she will get another Senior Day. She gets to do it in my mind, the greatest sporting event in the country. That has probably helped her a little bit.
You played Oklahoma State without her not too long ago. Will that help?
BF: I think that it really does help our team. We played them on the road. We were competitive. It was a tie game late. We were down 10 or 12 and fought back and made it a tie game. Our kids think that they can compete. I think that if we play Kansas, we know what they are going to be like no matter who is on the court. It is always the same kind of game. Low scoring and a hard fought kind of deal. The style will be different but because we played both of them very recently, at least tonight when we throw together a scouting report in an hour at 9, it will be fresher in their mind compared to if we had to play an A&M or Texas who we played a long time ago.
If it is Oklahoma State, how do you stop Andrea Riley?
BF: The number one thing that we tell our players is that you can't foul her. She is 28 percent from the 3-point line. She is 36 percent from inside the two. She shoots 85 percent of her free throws. She is going to shoot 25 times. The first time we played them, she went 8-for-25. But she went 14-for-16 from the free throw line. The very first thing that you have to do is not panic if she scores. She scores on everyone. Number two is to try not to foul her. You can't guard her at the free throw line.
You mentioned earlier this week that you could see this team winning the tournament or losing in the first round. Is that a product of this team's youth?
BF: I think it is the nature of our league. I think that whether we have Aus or not, we could win this whole thing without her and we could lose tomorrow night. It is just the way this league is. The balance of our league. If it is Oklahoma State, there is a good chance that seven of the eight teams in the quarterfinals are in the top 25 in the country. If it is Kansas, it is a team who was preseason number two in our league. It is just a product of the competition in our league, not knowing how individual people handle this situation. We have a lot of players doing this for the first time. The idea of the freshman jitters come back now. All of the stuff that they went through to get to this point starts over. Now, it is their first time in a conference tournament. That is the biggest thing, trying to understand what you can do, control what you can control and taking advantage of the opportunity that you have.
You are in good shape for the NCAA Tournament. How much of that has to do with your three freshman post players?
BF: I think that is a lot of it. When you look at our team, people want to say 'why are they a team who people think will be in the NCAA Tournament?' I think number one it is the amazing, single season by Alison Lacey. Number two, it is the emergence steadily of Bolte and Denae Stuckey. All of our new players have found ways to contribute on a given day. If you go into a season saying that you are going to rely on three freshman post players and not play anyone else, you have to be a little nervous. Then, the fourth guard that we play is a freshman. To their credit, they have played through it. I have said this publicly and I have told them, I have coached this team harder than any team I have coached in my life. It hasn't been fair sometimes and it hasn't been pretty but that was what we felt we had to do. They accepted it. They played through it and they have gotten themselves in a position where they should be very proud of what they have done. My staff has done an amazing job of teaching those kids what it takes to play, building scouting reports to give us a chance to go out and win. Our kids have competed and done everything that we asked of them. We are 23-6 and hopefully on Monday night at 6, Iowa State's name will be on national television.