CycloneFanatic.com's
coverage of the 2010 Big 12 Basketball Tournaments is brought to you by Wilson Toyota of Ames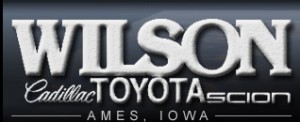 .
By Chris Williams, CycloneFanatic.com Publisher
One member of the local media referred to Tuesday's Iowa State men's basketball "practice" as a "dog and pony show."
That seemed pretty accurate to me. The Cyclones didn't go after it very hard during their glorified practice in Kansas City but head coach Greg McDermott did address several tidbits looking during his session with the media.
I'll start with his thoughts on expanding the NCAA Tournament to 96 teams. This topic dominated sports talk radio today on my way down to KC.
"I am a big believer in if something isn't broke, you don't attempt to fix it," McDermott said. "Having said that, I think that our sport and major sports professionally and at the college level have the smallest percentage of student athletes who get to participate in the NCAA Tournament. We have added a lot of teams over the course of the past 25 years to Division 1, with not much of an increase of teams that participate in post-season play. I believe that as many student-athletes should have the opportunity to experience the NCAA Tournament as possible so I think that I would probably be in favor of it."
Next year's schedule is still very uncertain

I know. This season isn't over yet. And the media is already asking McDermott about next year's schedule?
Yep. The future is fun to think about.
Here's what we know about next year. The Duke Blue Devils will NOT be on the schedule. That didn't turn out too well. We know that California will make a trip to Hilton Coliseum. That is a done deal. There is also that date with Creighton that will take place in Des Moines. Plus, the three Iowa-schools of course.
McDermott said that up to this point, not much more has been done.
"We have to fill a few home games," McDermott said. "We'd like to start against a decent team on the road and then possibly find a BCS school that we can start a home and home with on the road."
Injury updates

McDermott said that it will be late July or early August before Charles Boozer is back to feeling like himself.
As for Jamie Vanderbeken?
"He is gradually getting back into shape. I would like to think that after spring break, he could start doing a little bit more."
Colvin says he'll return

I wasn't there but Randy Peterson (Des Moines Register) and Eric Peterson (Cedar Rapids Gazette) are reporting that Chris Colvin told them that he plans on returning to Iowa State next season.
What that means?
Colvin has never said that he wasn't coming back so really; it does nothing other than shut up a few rumors. By my calculations, here is Iowa State's guard-court next season, in no particular order.
Diante Garrett – PG
Chris Colvin – PG
Dominique Buckley – PG
DeMarcus Philips – I'll call him a combo-guard
Bubu Palo – PG
Antwon Olviver – SG
Scott Christopherson – SG
Charles Boozer – SG