Feb 20, 2017; Lubbock, TX, USA; Iowa State guard Monte Morris (11) takes a jump shot against Texas Tech Red Raiders forward Aaron Ross (15) in the first half at United Supermarkets Arena. Mandatory Credit: Michael C. Johnson-USA TODAY Sports
The Internet was awfully hard on this team earlier this year and understandably so. The Cyclones weren't playing up to their full potential and Iowa Staters are opinionated folks.
The fact that people care so much is what makes college sports so great. Without the passion, Hilton Coliseum wouldn't be a top 10 venue and selfishly, I would be out of a job.
But in taking a macro look at the meaning of Iowa State's 82-80 overtime victory over Texas Tech on Monday night, can we all step back and give this team – and its coach – a ton of credit?
This team has come so far and guys, Iowa State just won its fifth Big 12 road game of the season. With that, this team in very prestigious company.
Seasons with 5 conference road wins:

1923- 5-3 Missouri Valley
1944- 5-1 Big Six
2000- 6-2 Big 12
2001- 5-3 Big 12
2017- 5-3 Big 12
🌪🌪🌪🌪

— Cyclone Basketball (@CycloneMBB) February 21, 2017
When it comes to X's and O's, there has undoubtedly been lots of improvement over the last two months.
Combine the grit that this group of seniors has always had with better basketball because it finally learned how to play without Georges Niang and what do you get?
A team tied for second place in the toughest league in America with four games to go.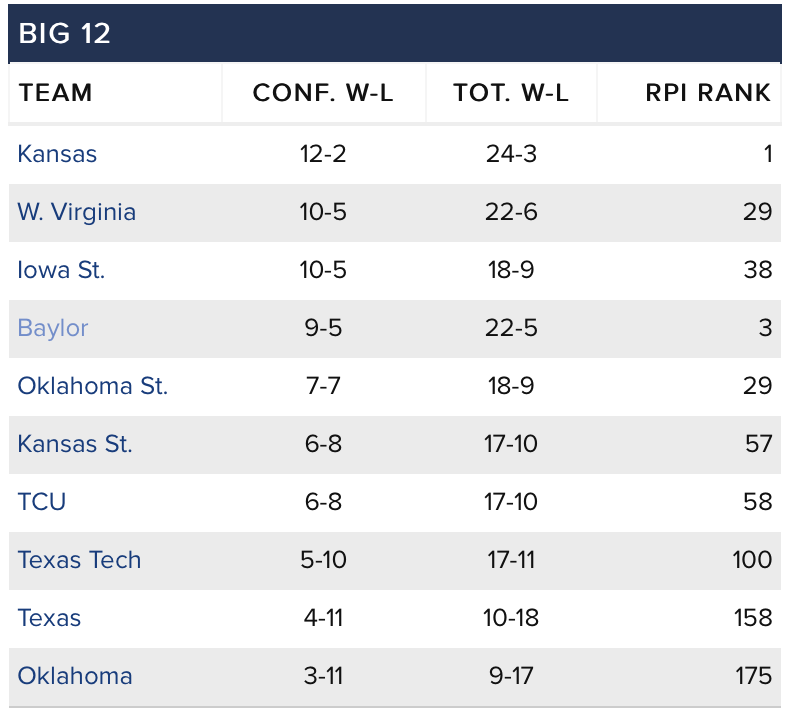 "I think a lot of the games that we lost close in the non-conference have helped us some in the conference," Matt Thomas, who scored 20 points in the win told the Cyclone Radio Network after the game. "They prepared us for games like tonight. The Big 12 is just so loaded. Every time you step on the court you know it will be a battle."
Monday was a classic 2016-17 Iowa State performance. Loads of drama. Not the prettiest of games. Probably could have played better. Found a way to win.
Iowa State went to overtime without starters Deonte Burton and Naz Mitrou-Long, who had both fouled out late in regulation. Once they got to overtime, Iowa State went 1-for-6 from the field and somehow won!
How does that happen?
Solomon Young, who really wasn't that good in the first half, made key defensive plays and collected crucial offensive rebounds.
Monte Morris, who ended with 23 points and six assists, took over.
"At times Monte needs to say, 'Give me the ball!' Tonight he said, 'Give me the ball!' He went and won us the game by making big plays down the stretch," Steve Prohm said afterwards.
One of the two teams that Iowa State is tied with in the standings, West Virginia, defeated Texas 77-62 on Monday night. The other – Baylor – is a 12-point favorite and will host Oklahoma on Tuesday night (6 p.m. on ESPN2).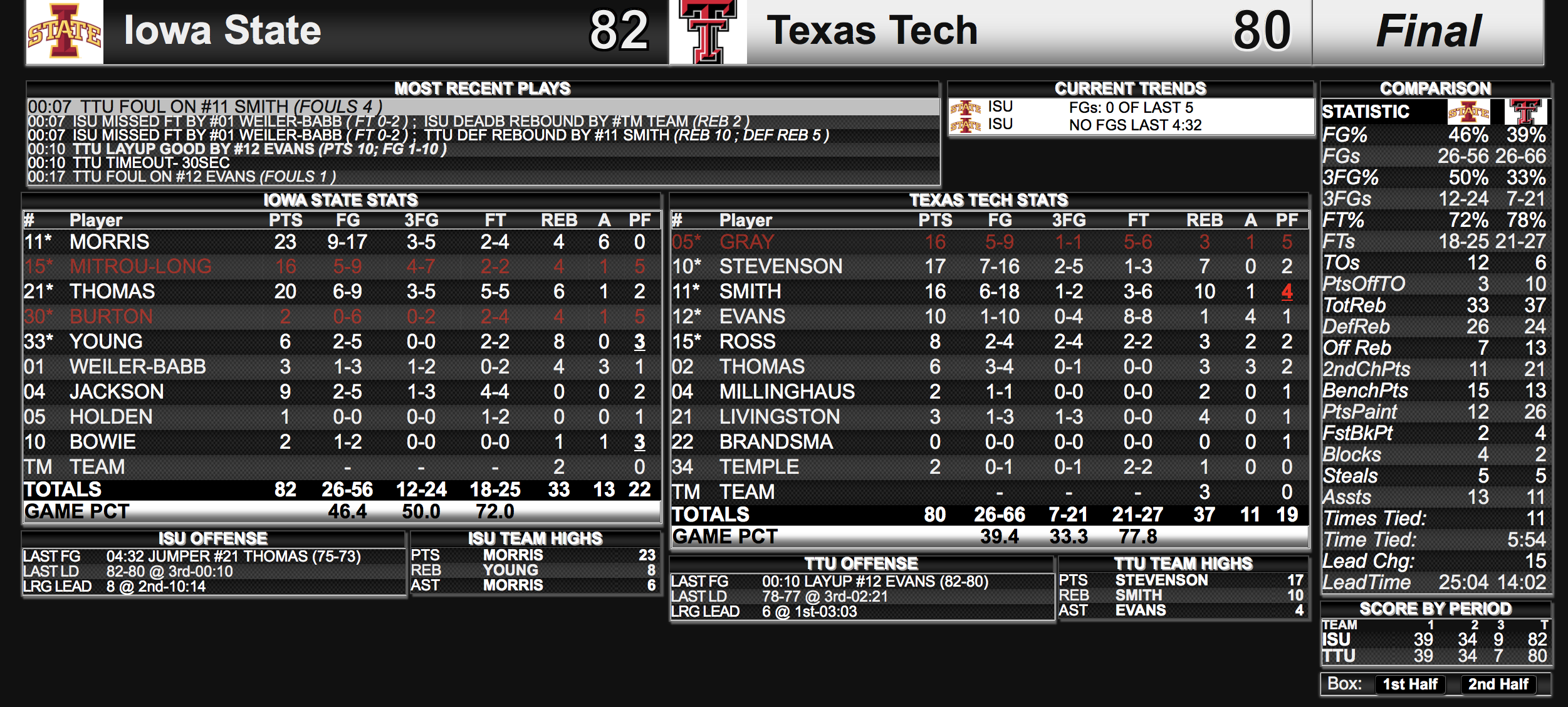 NOTEBOOK
PROHM SAYS: I really loved the following Steve Prohm quote to John Walters after the game – so much so that I'm not even going to contaminate it with my shallow analysis.
"These guys have made great strides but you have to be willing to make changes," Prohm said. "You have to be willing to submit. If you aren't going to do that it's not going to change. If you watched us do that six weeks ago and watch us play now, offensively I think is where you see the biggest change. The ball is being shared more now. We aren't taking as many bad, quick shots. And we are running some offense and getting Matt some good looks."
NAZ PLAYED D: Heading into Monday, Tech guard Keenan Evans had averaged 24 points per in his last four games. Thanks to the defense of Naz Mitrou-Long, Evans went 1-for-10 with 10 points (eight free throws) in the loss.
Mitrou-Long notably scored 16 points before fouling out as well.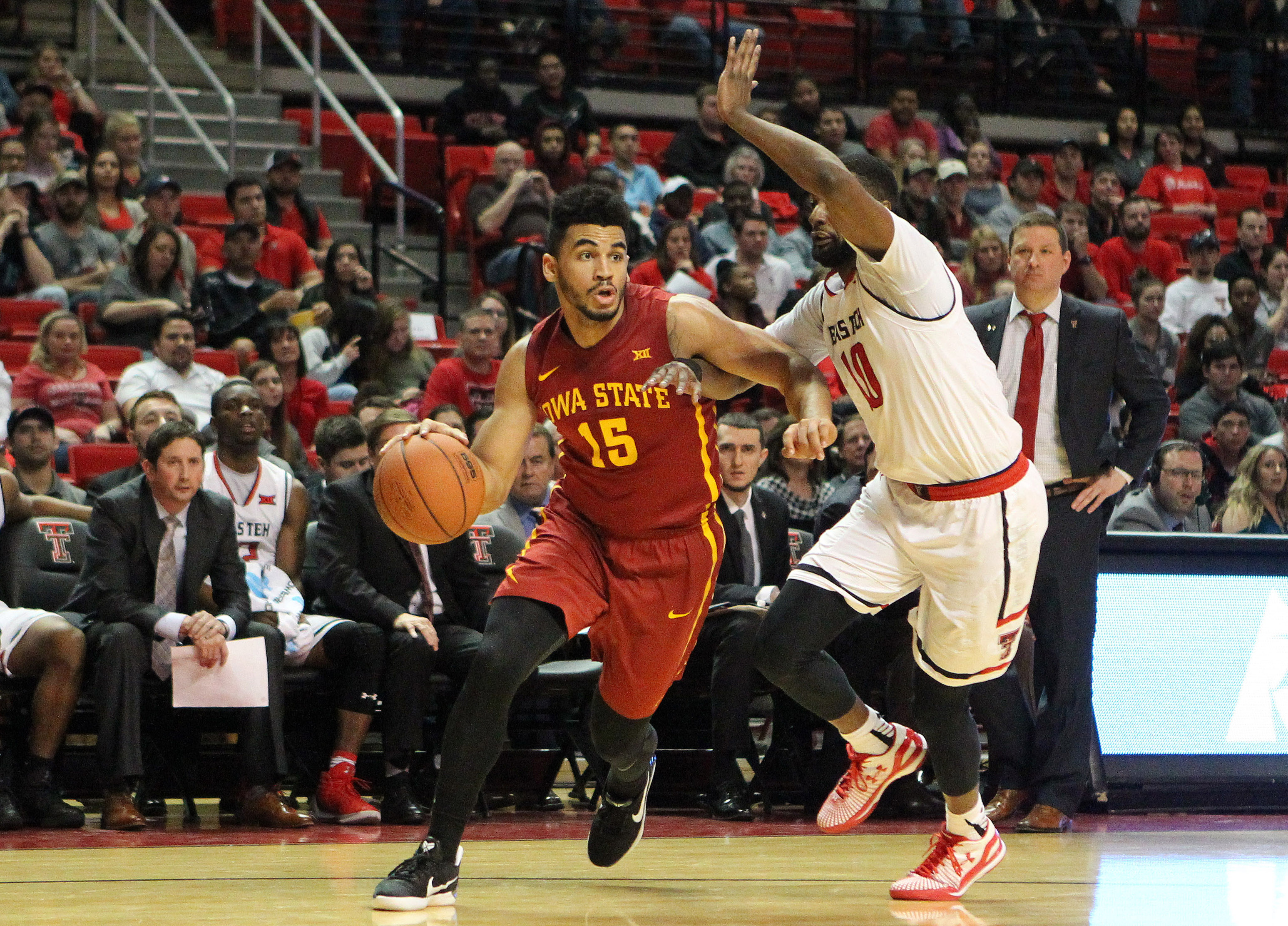 BAD BURTON: Not only did Deonte Burton foul out of the game, but he wasn't very good while in there either. Burton was 0-for-6 from the field and scored two points with four rebounds in 27 minutes. I could make an argument though that for the most part, Burton's shots weren't that bad. They just didn't go in.
THE WEEK AHEAD: Teams generally don't like the Saturday-to-Monday turnaround but if you survive it, it's great. Iowa State did and now the Cyclones get five days to prepare for arguably its biggest game of the season to date.
"This is good for us," Prohm said. "Tomorrow I want them totally away from it. On Wednesday we will lift and let them shoot on their own some. We will get back together on Thursday and Friday to lock in on Baylor and get ourselves a little better."
CONSISTENCY: Iowa State has now won 10 games or more in the Big 12 for its sixth year in a row.