Dec 21, 2016; Waco, TX, USA; Baylor Bears forward Johnathan Motley (5) and guard Al Freeman (25) lead the huddle during the second half against the Texas Southern Tigers at Ferrell Center. Baylor won 89-63. Mandatory Credit: Ray Carlin-USA TODAY Sports
At the start of the season, few people would have expected to see the Baylor Bears inside the top five entering the Big 12 season. Back in October, Scott Drew's team was unranked and picked to finish fifth in the Big 12. Entering Wednesday night's game against Iowa State, the Bears are the No. 2 team in the most recent AP Top-25.
Their meteoric rise has been guided by wins over Oregon, Louisville, Michigan State, Xavier and a handful of other impressive non-conference victories. They followed up an undefeated non-league slate by opening Big 12 play with a dominant 76-50 win on the road at Oklahoma.
It's safe to say that Baylor is the most surprising team in the country so far this season.
Here are  five points to get you ready for tonight's 7 o'clock tip on ESPNews.
1 – Small vs. Big
Iowa State's four guard lineup was the story of the Cyclones' Big 12 opening win over Texas Tech, but they'll be facing a whole different monster in Baylor.
The Bears' roster features four players that are 6-foot-8 or taller, making them one of, if not THE, biggest teams Iowa State will face all season.
What does that mean for Iowa State's small-ball lineup?
"I think it's game to game," Iowa State head coach Steve Prohm said on Monday. "For us to be great, I think we need Deonte (Burton) to be terrific for us. We need Darrell Bowie. We need all those guys to play well. If we have to play four guards, we're working on it more, I think we're more in sync with it to where we could do good things with that. Some games are going to lend themselves to where you can, some games you may try it and it's not going to be the best thing for you that night. Whatever game it is, just got to put the best lineup on the floor that gives us the best chance to win."
If the Cyclones go small, it does create some interesting matchup possibilities for both teams. On one hand, it could allow the Bears to really utilize their heavy size advantage. On the other, it likely gives Iowa State an edge in speed and quickness.
I'll be interested to see how Burton fits in if Prohm does decide to run with a four guard lineup. His ability to attack the rim and create off the dribble could cause serious problems for Baylor big-men Johnathan Motley (more on him in a second) and Jo Lual-Acuil Jr.
He will likely be the x-factor and the Cyclones will need "good Deonte" if they are going to leave Waco with a win.
2 – Motley's crew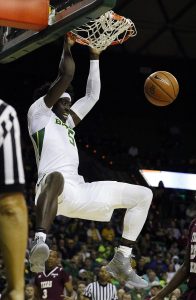 The 6-foot-10 junior has emerged as a front-runner for national player of the year so far this season. He's averaging a team-high 16.3 points and 9.1 rebounds while shooting 52 percent from the field.
Motley brings a unique ability to play with his back to the basket or on the perimeter. He is also capable of stepping out to knockdown 3-pointers, although he doesn't do it very often.
"I guess I don't know if it was his coming out party, but he had two really good games against us (last season)," Prohm said. "He was terrific here in an early conference game. He can make threes. He's skilled. He can pass it. He can shoot it. He's gotten so much better over these three years. He's improved so much. Got a lot of respect for his game and he's obviously a tough matchup for us. He'll be a big key to the game."
Stopping Motley completely will obviously be a tough task for the Cyclones, but they'll have to keep him from having a huge game in order to hang close.
3 – Point guard matchup
Not many people would have seen this game as a battle between two of the league's best point guards before the season, but that's exactly what it will be. The matchup of Iowa State's Monte Morris versus Baylor's Manu Lecomte will be one worth keeping a close eye on.
Lecomte enters the game averaging more than five assists per game and 11.8 points. He is also shooting 40.3 percent from behind-the-arc. The Miami (FL) transfer has proven the point guard spot is no weakness for the Bears.
"You've got to do a great job on ball-screen defense against him," Prohm said. "He can't get into the teeth of your defense to get other guys shots. Also, you've got to take away his three. Shoots the ball really, really at a high level. I know people said that at the beginning of the year or in the offseason, but I don't know if they've really got a true, true weakness. Whether it's the point, the perimeter or whether it's up-front. They've got a really good, balanced team and Scott does a really good job."
Speaking of Scott Drew….
4 – Scott Drew: Elite coach?
At what point do we stop talking about Scott Drew as a weakness for the Bears?
Sure, Baylor's head coach has made some questionable coaching decisions at times and unleashes a somewhat unorthodox style, but the proof is there these days in the form of six NCAA tournaments since 2008 and including two Elite Eights. He has also gone to two NIT championship games and won one during that stretch.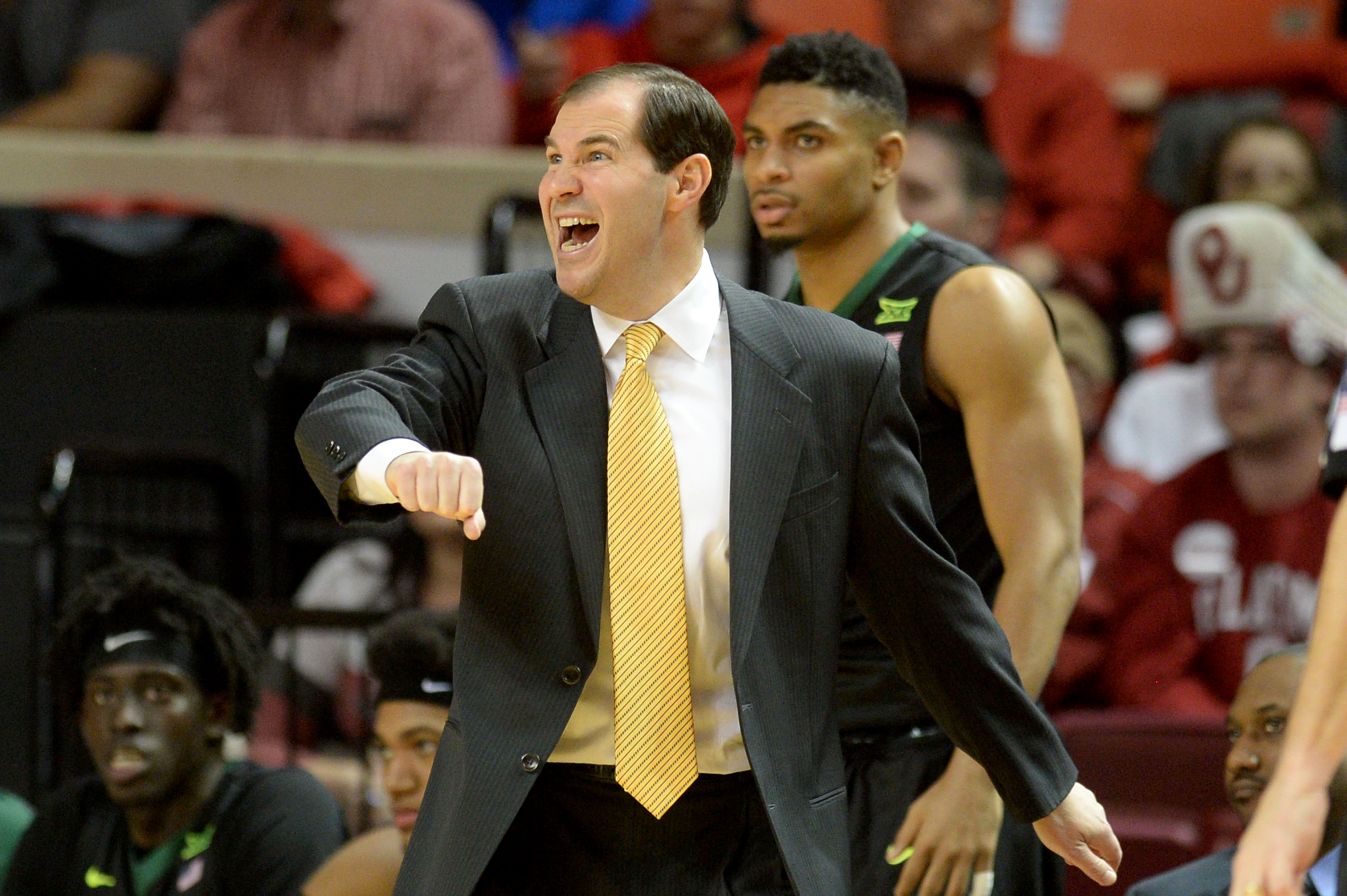 "We recruit against him, so I don't want to give him too much praise. I've got a lot of respect for him as a person, first and foremost," Prohm said. "He's done an unbelievable job with the situation he took over there. You look at the resume he's built, whether it's Elite Eight, Sweet 16, NCAA tournament appearances, pros, he's done an amazing job. Whether they want to call you a good coach or a bad coach, I think he's probably okay with that if he keeps winning games and making great postseason runs and having players that go on and do well. I think people get caught up, if we're winning a lot of games, going to the tournament, you can call me a bad coach. I want to win. He's done that at a high, high level. I've got a lot of respect for him as a coach. I think he's one of the elite coaches in the country. His record shows it. His style of play, it's a little different, but it's very, very effective for him and his program."
5 – It takes toughness
Bringing a big-time level of toughness will likely be the biggest key for Iowa State if they have any hope of leaving Waco with a win, especially if they play mainly with four guards. The teams that have given the Bears problems this season, namely VCU, Florida Gulf Coast and Louisville, have built their programs on playing with toughness every time out.
This is the kind of game in which the Cyclones need to play with a serious edge for 40-straight minutes.
"If you're going to play four guards, you have to have great toughness," Prohm said. "You have to have a toughness about you, a resolve about you. Obviously, if you're going to just play straight man-to-man defense with those guys against that lineup you have to do some things differently. Offensively, I think it could do some good things attacking them, whether it's their man or their zone. Defensively, that's where we're going to have to have a great team defense, great rebounding, but just a toughness about the way we compete."
When the Cyclones have played with toughness this season, like they did during the last 13 minutes against Texas Tech, they've proven they can hang with anyone.
I don't think that will change during their trip Waco tonight.