The Cyclones held a commanding lead. The clock ticked toward zeroes. Colorado's D.J. Harrison started chirping at the Iowa State bench and Cyclone big man Jared Homan refused to listen. 
Instead, the then-freshman from Remsen stood up — to Harrison, his hulking brother, David, and all the doubt that once accompanied his arrival in Ames the previous summer.
Homan made his own noise instead. And on that frigid February night 14 years ago inside climate-controlled Hilton Coliseum, the 6-foot-10 enforcer quieted would-be critics and boisterous Buffaloes alike. 
"It happened so quickly," said Homan, who's carved out an 11-year European career since graduating from ISU in 2005. "(I was) sitting on the bench. We called a timeout and all of a sudden the Harrison brothers started getting into it with coach (Larry) Eustachy and I didn't even think about it; I don't know what happened. All of a sudden I had jumped up and the next minute I was in between (David Harrison) and coach Eustachy — backing him up. The next thing I know all my teammate are around me and there's a little bit of a shoving match. Obviously, I got thrown out because I came off the bench. I remember gong back to the locker room nervous, like, 'Oh God, coach Eustachy's going to kill me.' And then he came in and said, 'All right guys, good game. See you tomorrow.'"
Homan's stand made a difference — and is still a favorite memory for Cyclones who remember that 89-63 rout with relish, given the Harrisons' stormy relationship with the cardinal and gold.
"That was pretty funny," recalled ISU radio commentator Eric Heft, who holds the school's all-time singe-game assists record with 16. "Homan just came right off the bench right in D.J.'s face. I think Larry's description was something like, 'Homan must have thought the somebody stole his cow.'"
Yes, it was.
The colorful former Cyclone coach's full quote on the incident read as follows in a Quad-City Times account of the win:
"I'm just glad that I have Homan as my bodyguard," Eustachy said at the time. "If I ever make it real big and get a limo, he's my guy. He came off that bench like somebody had stole his cow."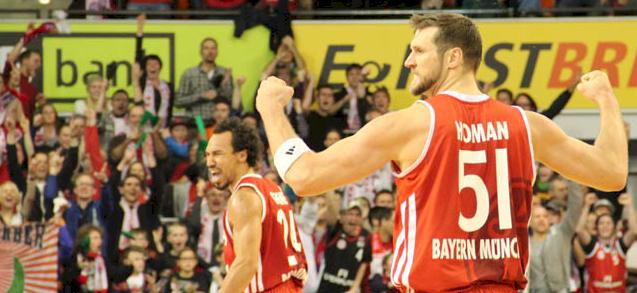 Typical Homan. Tough. Unbreakable. Willing to step in for anyone at any time — and loyal to a fault.
"I remember how that really brought us closer together that year and kind of united us," said former ISU star guard Jake Sullivan, a frequent contributor to KXnO Sports Fanatics with Chris Williams and Ross Peterson on 1460-AM. "Jared wasn't backing down from anybody."
It's the story of Homan's life — and why Cyclone Fanatic now comes full circle with the beloved 6-10 all-time program record holder in blocked shots with 235. Williams has described Homan as his favorite Cyclone ever. He even made the self-described "farm boy from Remsen, Iowa" his first "Where Are the Now" subject at Cyclone Fanatic six long years ago.
Appropriately, we return to Homan now. And he's still making waves of the positive variety as he prepares for what he hopes will be the first of a few remaining seasons as a successful "vagabond" big man who's criss-crossed Europe, taking in and making history along the way.
"Ultimate competitor, ultimate teammate," Sullivan said. "What's fun with Jared – and I was actually using it as an example with younger kids that I coach — is when Jared first walked on the Iowa State campus, in pick-up games, we would not throw him the ball, because we didn't know what was going to happen to it when he got it. And obviously by the time he left he was a force inside, where he demanded the ball and he got the ball when he demanded the ball, and turned into an unbelievable player."
How?
Farming had something to do with it.
Homan — who resides in Manhattan in the offseason — was one of four children tasked with helping on the family farm.
His typical mornings through high school started at 5:15. He'd milk the cows, as the sun peeked across the horizon, perform other various chores, then head off to school. After classes, or after practices, he'd often milk the cows again, tackle homework, sleep, and repeat.
"Farm work took precedent," said Homan, who's a free agent again, but has starred on courts in far-flung places such as Greece, Italy, Poland, Russia, Germany, and Israel. "That's where I got my work ethic from. Played tough. The jobs I had to do growing up — running suicides, or playing a 40-minute game was a breeze compared to what I had to do milking cows, bailing hay and all kinds of different types of jobs."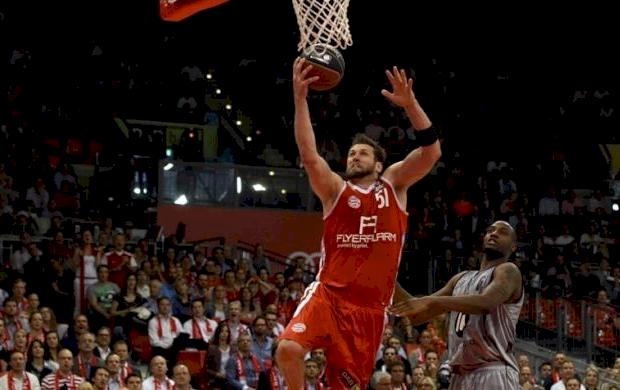 It's been quite a life. Fitting, one could say, for someone defined by hard work and spurred by doubters.
"Offensively you could have a bad game, you could have a bad night," Homan said. "But to bring the energy or to be that force when they tell you to play physical, that's something you can bring every night and kind of get other guys going on the team as well."
Toughness always travels. A strong will never surrenders. 
"He was one of a kind," Heft said. "We could use a guy like that now."
 caught up with Homan recently and talked about a variety topics spanning his childhood, his ISU and professional careers, his relationship with a Victoria's Secret model and his tight bond with former teammate Jackson Vroman, who died tragically a year ago in a pool accident.
Q: How tight were you with Jackson and how deeply do you feel that loss today (and for the rest of your life)?
A: He was my roommate in college, my roommate after college. We lived together after we both graduated. We were always in the same scene around a lot of the same people. There's very few places I go where I don't run into somebody who knew Jackson, just because of his bigger-than-life personality. … Losing him is like losing a brother. Somebody you were close to and you went to war with every day; you went to practice with and came home and shared a meal with. You have that special bond. It's hard to explain."
 Q: Are you nostalgic at all about farm life? Is there anything you miss about it now?
A: Not so much about milking cows but the rest of the farm life. I love going back and harvesting — spring field work, fall field work. My parents still farm. My brother helps farm. I actually bought a farm (near his family's spread). So how nostalgic I am? I bought a farm. I'd love to do that part-time or something when I'm finished (with basketball). I still like going back and doing that. It's still in my system. … I definitely realize how fortunate I am to see so many different things and experience different things, but at the end of that day, I'm still always that farm boy from Remsen, Iowa. That's who I am. Living in New York is great. It's definitely fun, but I definitely miss the farm life. I'm lucky that I'm able to go back and forth and have the best of both worlds. I don't know if I could live on the farm full time, I don't know if I could live in the city full time. So it's nice to be able to go back and forth and have both of those."
Q: How did you adapt to Eustachy's famously grueling practices? How did they help mold you into who you are today?
A: "Coach Eustachy had a little saying: 'If you can survive this — meaning practices and everything that goes with it — you can do anything in your life,'" Homan said. "And to be honest, that's pretty true. I've never come across a coach or a situation that was more difficult or more hard for than I had at Iowa State this first three years and even with coach Wayne Morgan (after Eustachy was let go amid controversy), he provided a different style of game — a little more offensive-minded, which my game was needing and lacking at that point. So I think having the two coaches definitely helped."
Q: Any games in your ISU career stand out?
A: "Senior year, the great wins at Texas, at Kansas, finally playing in the NCAA Tournament. That's a season I'll never forget."
*** [More on the Texas win: It snapped a 28-game road losing streak. Heft recalled the scene in the locker room after that burden had been lifted: "So I'm going into the locker room to do my interviews after the game and Homan had just popped a bottle of champagne," Heft said, laughing. "I have no idea how long he'd been carrying that around in his bag, waiting for the moment where we broke that streak."]
Q: How close, exactly, were you to making the Chicago Bulls' roster in 2007?
A: "It came down to me and one other guy being the last cut. At that time there were a number of guards hurt, so they kept the guard. I believe Ben Gordon was hurt, (Kirk) Hinrich was hurt, so they definitely wanted to keep the guard. I played decent. Could have played better. I would like to know then what I know now. Then I think I probably could have stuck or made it a couple of years, but I just don't think I had the knowledge or the skill set at that point to be an NBA player."
Q: So, you're famous outside of basketball, too. What are you comfortable in saying about your relationship with Victoria's Secret model Lais Ribeiro?
A: "It's a different situation for a guy coming from Remsen, Iowa. I actually came out to New York to meet a former teammate who was from New York and we were out and through mutual friends, I met my current girlfriend, who is, I guess, a Victoria's Secret model. I didn't know much about fashion or modeling but apparently she's a big deal in that world I didn't know that when I first met her. We just met. We hit it off extremely well and now it's been almost two years and we're still together and I'm out in New York with her."
Q: At least one article in the U.K. that mentions about your relationship refers to you as an "NBA star," so you kind of made it there, right?
A: "They like to hype it up; they think my brief moment with the Bulls was an NBA career, but whatever I guess. I'll take what I can get."
Q: What's next in terms of basketball?
A: Right now I'm back in free agency. (My agent) thinks I should play until 37 or 38. Me, I don't know. I've played 11 years, which is more than I thought I would play. I said if I had a 10-year career it would be great. I'd like to play another two for sure and then just try to check with how things are. I love playing basketball. I'm still healthy, but at the same time I'm also anxious to get on to the next chapter of my life."
Q: Do you have a vision of what that may be?
A: "I've got some possibilities and some options. At this time it's kind of hard to decide what you want to go into when you've been doing something you love for so many years and with flexible hours. It's something you really look forward to doing when you get up in the morning. So the next chapter is definitely going to be different. I haven't quite pinpointed what it's going to be, but we'll see."