Karl Chevrolet gives you peace of mind when you purchase a GM Certified Pre-owned vehicle. We have been the #1 GM Certified dealer in the nation for 10 consecutive years. Before you make your next purchase, come see why more people nationwide drive a Karl Chevrolet Pre-owned vehicle than any other dealer-There is a difference, Come see why TODAY!!
KANSAS CITY — Even after a tough loss, sometimes it's important to sit back and appreciate a great thing for what it was. I guess that's where I'm at following No. 21 Iowa State's (21-11,10-8) 79-76 loss to No. 6 Oklahoma (24-6, 12-6)) in the quarterfinals of the Big 12 Tournament on Thursday night. 
Two senior All-Americans, Buddy Hield and Georges Niang put on one hell of a show in front of a sold-out Sprint Center. 
"Buddy was amazing, but Georges, his second half effort was just as good," Steve Prohm said after the game. "He kind of willed us back into the game and you know, we just couldn't make enough plays down the stretch to finish or to push it into overtime." 
The duo combined for 70 points on an efficient 27-of -39 shooting. Hield finished the game with 39 points. Niang, who only had six due to foul trouble at halftime, dropped 14 in a row (and ended with 31) during a fierce Cyclone comeback (Iowa State trailed OU by 15 late in the second half) that fell just short. 
"I was just trying to make something happen because we weren't making anything happen in the second half early," Niang said about what might be the best five minute stretch of basketball that he's played at Iowa State (which is really saying something).
Iowa State fans are rightfully bummed that their three night party in Kansas City got cut short this year, but Thursday night's tussle between two of the all-time greats in Big 12 history was special. It was so special that after the game, ESPN sideline reporter Holly Rowe elected to interview bothHieldandNianginstead of only the top player from the winning team.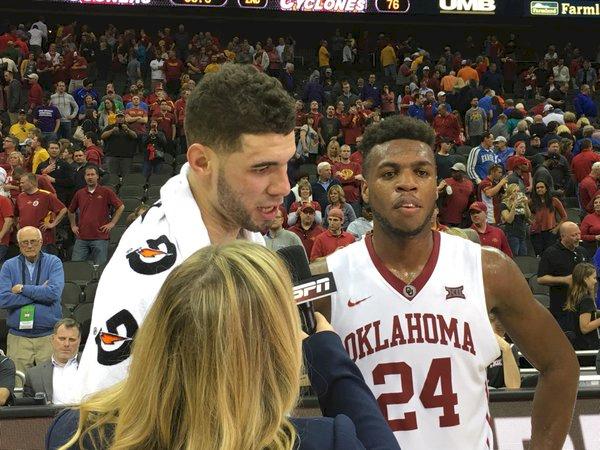 "It was cool," Niang said. "Obviously I was a little salty and bitter that I was on the losing end and had to do it but I think when you have such a good friend in this game of basketball, when you can congratulate them and do something special like that it's a special moment. I thought it was cool that ESPN did that."
The biggest takeaway that any basketball should have from this game: It's a shame that either one of those titans had to lose.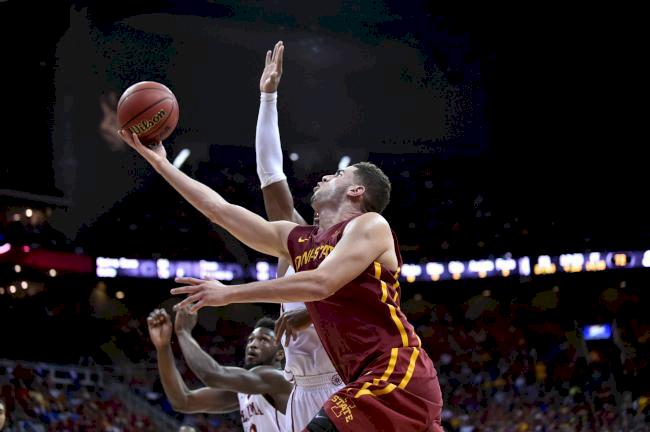 Even more to be thankful for
On a cab ride from my hotel to where I was doing my afternoon radio show, the driver asked me where I was from.
"Iowa," I told him. "I'm a journalist in town covering the Iowa State basketball team."
His eyes lit up.
"We LOVE Iowa State," the social gentleman who didn't speak very fluent English replied. "Iowa State needs to win it all! This place will be empty if the Cyclones lose." 
He proceeded to tell me how Iowa State fans have paid months worth of his bills the last couple of years. The most loyal fans in America have that kind of reputation around here – a very positive one at that.
Bar owners in this city are livid right now.
There is something extraordinary about Iowa State's crowed support in the sport of basketball these days, especially when the Cyclones enter this city. It almost reminds me of the Nebraska football teams from the 90's. 
"This conference has been great to me," Niang said. "I am forever thankful for what it has done for me, the Big 12 and this tournament setting."
Lots of great memories here in Kansas City. 
ANALYSIS
ON THE PROHM TECHNICAL: I don't think I have ever met two more mild mannered and genuinely nice guys in the coaching business (at any level) than Steve Prohm and Fred Hoiberg. Both got called for technical fouls on Thursday. Hoiberg's came in a Chicago Bulls loss to the San Antonio Spurs while Prohm's (his first as ISU's coach) occurred midway though the second half.
"He's fighting for his guys," Niang said. "You want your coach to do that. He got a technical. What are you going to do? I've gotten technical in my career. Are you going to stone me or something? It is what it is."
Don't worry; we won't stone you, Georges. 
Notably, former Iowa State coach Larry Eustachy (now at Colorado State) also received a technical on Thursday.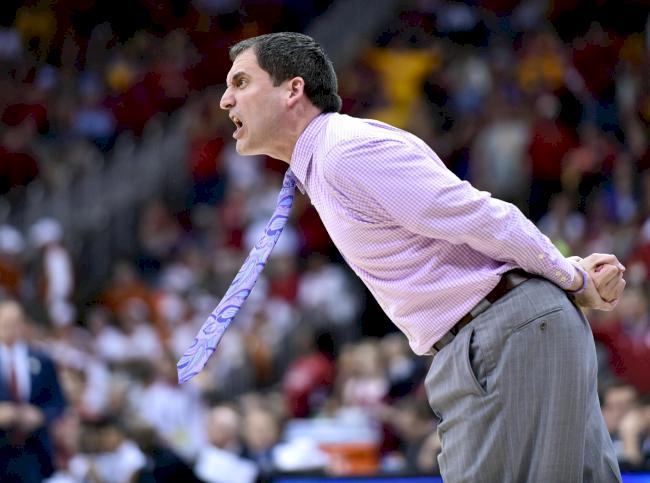 GOTTA EXECUTE: "It was good offense beating good defense at times." 
That was Iowa State assistant coach T.J. Otzelberger's way of describing the Hield/Niang showdown.
Iowa State simply didn't execute enough down the stretch. Sometimes you just have to outscore the other guys to win. 
NOT RIGHT: He gave Iowa State 38 minutes, but Monte Morris wasn't fully himself. The junior point guard went 1-of-9 from the field, scored six points and only dished out two assists. 
"My shot. I could't really get full extension," Morris said. "When I would fall it would hurt. And on a few passes I felt it. Not good, but it's gotta get better."
OFFICIATING: Lots of talk about the refs on Twitter. I don't want to dive too deeply into that pond, but the second foul on GeorgesNiang with just over five minutes to play in the first half was egregious.
I did see Niang say the following to John Higgins late in the game though: "Please watch Buddy Hield," he said. 
Hield was called for a foul fewer than 10 seconds later.