…Actually, Jamie Pollard's search to replace Fred Hoiberg as Iowa State's head basketball coach has been going on for weeks now. That's how Iowa State's athletics director works.
This will be the fifth Pollard-led coaching search that I've covered and the one thing I've learned over the years is to expect the unexpected. 
Before I get to a list of possible candidates, there are a few things that I think are important to note at this point in the process.
1) I know for a fact that the "T.J. Otzelberger was brought back knowing that he would be Hoiberg's replacement" theory is false. "Otz" very well might end up getting the job but multiple well-placed sources inside the program have told me that narrative simply isn't true.
2) Former Cyclone and current head coach of the Phoenix Suns Jeff Hornacek is the only other name (in addition to Otzelberger) that I've heard connected with this job so far. At this point, I honestly don't know if Hornacek should be considered to be a serious candidate or not. I have one source in the Hornacek camp that told me he is interested simply due to the lack of stability that his NBA job will bring him after his contract runs out next year. 
Another source claims to have spoken directly with Hornacek and says that he has no interest in willingly leaving Phoenix at this time. However, SheridanHoops.com recently reported that Hornacek could be on the hot seat. 
Hornacek, who has gone 87-77 in his two years with the Suns, would certainly be an attractive candidate if he has interest in the job. 
3) I cannot reiterate this enough. When it comes to Jamie Pollard, expect the unexpected. Right now, I'd consider Otzelberger and Hornacek the main candidates for this gig but Hoiberg's interest in the NBA didn't come out of nowhere. This has been going on for weeks and Pollard is not being put in a position that he was unprepared for. Unlike Hoiberg's transition to becoming the head coach of the Bulls, I fully expect this search on Iowa State's end to wrap up rather quickly.
4) It will be interesting to see how Iowa State's supremely talented roster that is returning for next season will impact the candidate pool. Will a surprise veteran or two jump out and enter his name into the mix? At the very least, I fully expect a name or two to emerge in an effort to get a raise somewhere else. That's how this game works. 
Five realistic candidates
T.J. Otzelberger, Iowa State assistant coach – Otzelberger has two things going for him that the competition does not. He has nearly a decade long track record of being able to successfully recruit to Ames and the players on the current roster are high on him. He recruited the vast majority of these guys to Iowa State in the first place. Still, Otzelberger lacks head coaching experience and that could scare Pollard away from handing him over a top 10 team. The key question in this interview (assuming Otzelberger will get one) is who he would target to place on his staff? Like Hoiberg did five years ago with Bobby Lutz, a former head coach would suit Otzelberger well.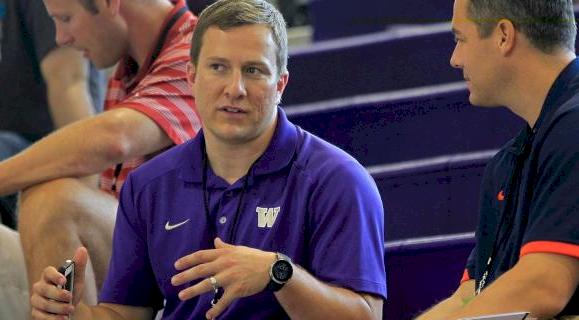 Jeff Hornacek, Phoenix Suns assistant coach – Hornacek's biggest plus is that his path to the job would look a lot like Hoiberg's did — just with actual head coaching experience at the top level of the sport. Hornacek has his jersey retired at Iowa State and with the Utah Jazz. He's been a good but not great coach in the NBA and would no doubt be viewed as a home run hire nationally and within Iowa State's fan base. Still though, the question as to if he wants the job is vital. One source recently told me that Iowa State would have to put forth one heck of an offer to land Hornacek as he isn't crazy about the college game, recruiting and the "babysitting" aspect of the job. Those same characteristics of college basketball are part of what drove Hoiberg away too. I question the report on Hornacek being fired this offseason. If that was going to happen, wouldn't the Suns have pulled the trigger by now? 
Bryce Drew, Valparaiso head coach – He's best known for hitting "The Shot" during the 1998 NCAA Tournament that launched 13th seeded Valparaiso past Mississippi. Drew, Valparaiso's all-time scoring, 3-point and assist leader, went on to become the 16th pick in the 1998 NBA Draft (Houston). Drew, the younger brother of Baylor coach Scott Drew, has been Valparaiso's head coach since 2011. He has compiled a 94-42 record during that span and made it to the NCAA Tournament twice. Drew's head coaching experience is a plus but like most low to mid-major candidates, has never proven that he can recruit at a high-major level. Something about Drew though makes me think he is a rising star in the business.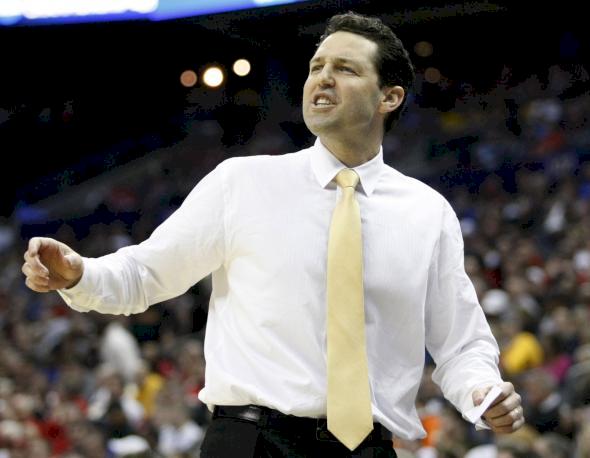 Brad Underwood, Stephen F. Austin head coach – I really, really like this option. Underwood, a 51-year old veteran, has two years of head coaching experience where he has led Stephen F. Austin to a 61-8 mark over that time. What I like most about Underwood is that he has legitimate Big 12 ties stemming from his time as an assistant coach at Kansas State from 2006 to 2012. You might recall Underwood's team pulling a patented 12-5 upset in this year's NCAA Tournament over Shaka Smart and VCU.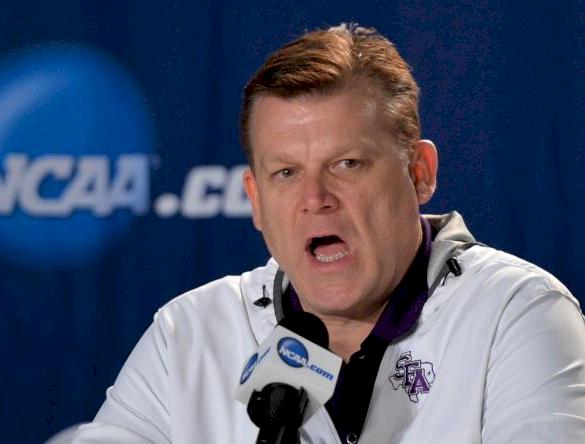 Steve Prohm, Murray State head coach – This 41-year old up and comer has been at Murray State for four years now and compiled a 104-29 record during that time. I like Prohm's boisterous attitude. You might remember the fuss he made when his Racers were left out of the NCAA Tournament this year after going 16-0 in the Ohio Valley during the regular season (but were bounced in the conference tournament championship game).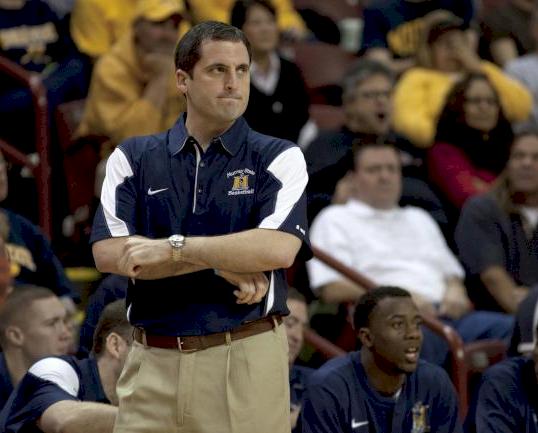 At least make the call…
Tad Boyle, Colorado head coach – Those of you who follow my work will not be surprised that I've put him on my list (I'm a big fan of his work). Boyle, a Kansas graduate (1981-1985), has been at Colorado for four years now and appears to be stuck in the rut of a school that doesn't care much about basketball. He's led the Buffaloes to three NCAA Tournaments in five years and is a Colorado native so his job security is sound. Boyle reportedly made just over $2 million last year and that number increases annually. The hope here is that Iowa State's impressive returning roster would make the nine-year head coaching veteran think about making a move.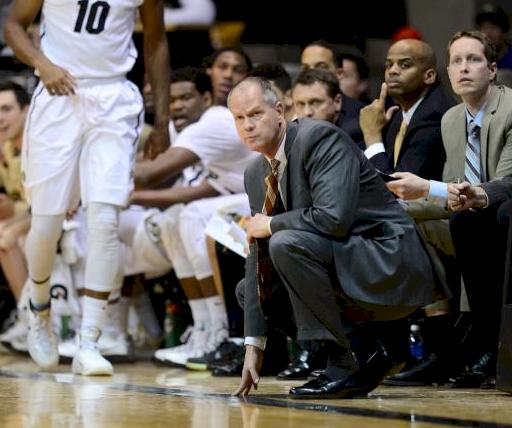 Archie Miller, Dayton head coach – The same can be said for Miller, age 36. He's taken Dayton to the NCAA Tournament the last two years including the Elite Eight in 2013-14. However, numerous reports have stated that Miller would have needed in excess of $3 million per year to take the Florida job that was open earlier this offseason. Jamie Pollard will not spend that kind of money on this hire.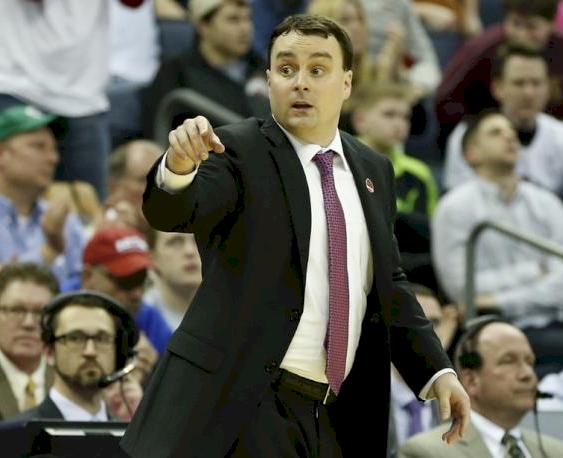 Chris Mack, Xavier head coach – Nearly the same scenario as Miller. He will require a ton of money, which makes him an extreme long shot. Would be quite the hire though. 
Other names you will hear…
Nick Nurse, Toronto Raptors head coach, Iowa native and former head coach of the Iowa Energy – I just don't see it happening. 
Tim Floyd, UTEP head coach and former Iowa State head coach – Floyd's past issues with the NCAA are likely going to be a problem for the Pollard administration. 
Larry Eustachy, Colorado State head coach and former Iowa State head coach – There's no way, right?
Doc Sadler, Southern Miss head coach and former Iowa State assistant – After spending two years as an assistant at Iowa State, he has that Hoiberg connection. I don't see any way he gets the job though. 
Bobby Lutz, N.C. State assistant coach – Lutz was on Hoiberg's first staff in Ames. Like Sadler though, I don't see him being a factor. 
Keno Davis, Central Michigan head coach – Had a heck of a run at Drake in 2007-08 but hasn't been to an NCAA Tournament since. I highly doubt he is a factor but if you live in central Iowa, somebody will probably bring him up.