AMES — National Signing Day and for that matter, the entire recruiting process isn't for everybody. It is a lot to take in. Unlike basketball (that has 13), college football programs have 85 scholarships to fill annually, meaning that dozens upon dozens upon DOZENS of offers are all out and on the table at any given time.
For the players, for the coaches, for the media who covers this process, it is the grind of all grinds. If you cannot tell, covering football recruiting is far and away the least favorite part of my job. But that doesn't mean that it isn't important.
— CLICK HERE to read Paul Rhoads' NSD press conference transcript *** 
Iowa State signed 25 future Cyclones on the dotted line Wednesday. Not all of them will see the field next year. Some might have to wait three or four years to play a  meaningful snap inside of Jack Trice Stadium. Regardless, each and every one of them now have a "spot." That spot could have gone somewhere else. Regardless of what each of these young men do in a Cardinal and Gold uniform, they will have an impact on Iowa State football going forward, for better or worse.
What does the casual recruiting fan that is passionate about what the Cyclones do on Saturday's need to know from National Signing Day, 2014? This column is for you. 
Allen Lazard "off limits" to media next year
I expected Paul Rhoads to get emotional when the topic of Urbandale wide receiver and prized recruit Allen Lazard was brought up but I wasn't expecting a WWE style promo to open his annual National Signing Day press conference.
"Allen Lazard sent in his official letter of intent today," a fiery Rhoads said. "He's not going to a school in northern Indiana. Boy, they wasted a lot of time and money."
Of course, Rhoads was referring to Notre Dame there. Don't worry, it gets better.
"He's not going to another school in this state, who feverishly called him about a half a dozen times in the past week," Rhoads said. "Much to the dismay of people in this room who have wasted a lot of space and time challenging his word of commitment. He is going right here to Iowa State University."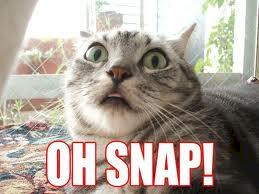 "And true to his word, he will become the second top-rated player in the state, two years in a row, to become a Cyclone, and I'm very thrilled with Allen Lazard joining this program," Rhoads said. "As a bonus to Allen, I'm going to keep him off limits to the media for his freshman year. I think he's earned that after what he's been through the last 14 months."
No media for Lazard in 2014?
This, to me, is the equivalent of Rhoads giving the local scribes the middle finger. That's just my interpretation of what went down. 
Fan of this or not, respect Rhoads' passion. I love it. I wish that every coach around the country would speak his mind like that. So for that, well done, coach.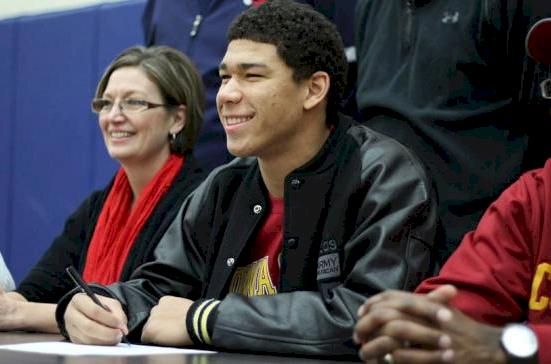 Who will make an immediate impact? 
The seven junior-college prospects need to. After all, that is why you recruit junior-college prospects. To play.
What about the high school kids?
"I think I have to name two high school guys out of the 18, then tell you the other 16 will get an opportunity to compete," Rhoads said. "As I always say, I think it is harder closer to the ball than it is further away to play right away as a true freshman. Allen with his ability, with his physical stature, I think has an opportunity to come in and compete right away. Then Colin Downing, the punter, was recruited with the starting position in mind." 
Can the new punter run a fake? 
The fake punt has been an explosive part of Iowa State's weaponry since Rhoads came to town. With Kirby Van Der Kamp on his way out, I asked Rhoads if he thought Colin Downing could carry on the tradition. 
"I'm looking for it," Rhoads said. "I looked for it in Colin. I said to him in the process, 'Are you athletic enough? Can we call some fakes with you?' He sort of tilted his head at me and said, 'Coach, I'm a hockey player.' He is pretty confident that he can get the job done.
Real talk: How good is this class? 
"I'm the realist approach to it," Rhoads said when describing the class. "Let's see three or four years from now how well they are playing. Whether they have three bananas or golden apples by their names or not, I don't know what they are going to become. I think it is a doggone good class, I don't think we have had a bad class in six years, and I think the trend from 2014 and beyond is going to reflect that."
Did a down 2013 season affect recruiting?
Rhoads was very honest about this…
"The 2013 season got worse because of injuries on the offensive line and injuries to our quarterback, that were far worse than I would have ever relayed to the media or even my friends," Rhoads said. "We knew we were going to be a very young football team. We knew there was an opportunity for a hiccup in the 2013 season. Those were the kinds of things that we had to emulate to the players we were recruiting so that they understood. They did understand, as we closed the season with two magnificent victories. That comes back around and there is trust and accountability that goes along with the statements that you've made. I think in the end the class felt that."
Best quote
When asked if JUCO Jordan Harris would be able to replace Jeremiah George at middle linebacker and what he would be looking for, Rhoads said, "A guy that will knock people's fillings loose."
JOTTINGS
— I was probably asked if there were any signing day surprises 100 times on Wednesday. No. The answer is no. None good, none bad. In reality, hat isn't a bad thing either.
— Junior-college offensive lineman Wendell Taiese did not make it to campus this January, as was expected when he originally signed in December. However, Taiese will make it to campus in May and be a part of the program going forward. He signed again on Wednesday with everybody else.
— What about the new quarterback, Darius Lee-Campbell?
"He is the true dual threat guy," Rhoads said. "He ran for 1,000-yards in a season. He throws an accurate ball. He gets good velocity on his ball. His ball doesn't get much air on it. All of those qualities were too good to turn down."
Iowa State now has five scholarship quarterbacks in the program.
— Rhoads announced two new members to his offensive coaching staff. Brandon Blaney will be Iowa State's offensive line coach in 2014. Tommy Mangino will coach the wide receivers. Mark Mangino will coach the tight ends and Todd Sturdy will move over and coach the quarterbacks. I spoke with Mark Mangino about the offensive coaching staff and more. 
— Rhoads still has one more position on his coaching staff to fill, the defensive ends coach to replace Curtis Bray, who tragically passed away last month. Rhoads said that he hopes to have that hire announced within the next week.
— Per an Iowa State spokesman, defensive end Nick Kron is no longer with the program.