Cyclone Fanatic is already preparing for the 2013 Iowa State football season. In our part one of our 12-part series that will preview every opponent the Cyclones will see in 2013, I sat down with Gary Rima, the voice of the Northern Iowa Panthers to preview Iowa State's season-opener.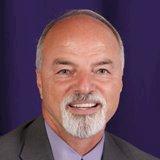 CF: Iowa State has a young football team heading into 2013 and there are a lot of questions up and down the roster. There is talent there, but young talent. Still, I think that most folks are hopeful that the Cyclones can make a bowl game. What are the overall expectations for the Northern Iowa Panthers in 2013?
GR:I think that most people believe it will be a really good year – a bounce back year after a 5-6 season, which isn't typical for UNI Panther football to have a losing record. I think it has only happened twice in Mark Farley's first 12 years. I think with the guys they have returning, everybody thinks this is a team that has a chance to make a run at the Missouri Valley Football Conference title and be good enough to get into the FCS playoffs. I think that there is a lot of optimism around this team. There are certainly some question marks in a couple of areas but when you look at the fact that you have the Freshman of the Year back in quarterback Sawyer Kollmorgen, a 1,000 yard rusher in David Johnson, he looks bigger, stronger and better than ever. With some of the guys back on the defensive side of the ball, I think everybody feels like this should be a team that is right back in the hunt for not only the league title Chris but to get back into the playoffs. That is the biggest thing for UNI football, is to be one of the teams in the FCS playoffs. I really think that people are going to feel like if this team can't get back into the playoffs then this will be a letdown.
CF: I don't know Coach Farley like you do but from what I've seen of him, he is a very fiery guy – kind of like Paul Rhoads really – being the way that he conducts himself on the field with so much passion. I imagine that going 5-6 was something that he didn't take lightly. Has this been a tougher offseason as far as preparing for next year because of that?
GR:That is a good observation. If you follow Coach Farley's history, it is almost like clockwork. If he has a team that makes the playoffs and then the next year doesn't, they always seem to bounce back with a good year. The other one-year when he didn't have a good year, they come back the next year and have a good season. He is very intense and very motivational. He's really into it. It is almost like when they have a down year, he takes it so personal that him and his staff kick things into another gear and take things to another level. This will be his 13thyear and I don't think he has had back-to-back down years. It was kind of funny because for a while there, it was every other year of the playoffs. Then he strung a few together and I gave him a hard time about how in odd years he makes the playoffs. On even years he doesn't. It always seems though that if he has a disappointing year somehow they work a little harder, change a few things and find a way to bounce back and have a winning year. That's another reason why people think that this year should be a good year just by looking at history.
CF: One thing I have noticed when Northern Iowa has come to Ames over the years is that generally that with the skill positions, there isn't that big of a difference between the two teams. Usually, both sides of the lines dictate these football games. Let's start on offense. How does Northern Iowa's offensive line look to be in 2013? Up front on defense, Iowa State has a lot of questions. 
GR:I think if it isn't the No. 1 biggest concern going into the season, it is the second biggest concern. They lose three starting offensive linemen. They return Dan Kruger and Jack Rummels, who are going to be outstanding. I thought that after watching some of the spring practices and the spring game that the offense didn't look as good as they are going to need to be to get done what they need to get done, especially with the tough schedule that they are playing. I think it is a huge question mark on this year's team. I have a lot of faith in Rick Nelson, the offensive line coach. He always seems to pull that group together but I think there is some work to be done between now and that Aug. 31 date with Iowa State. A lot of it is right up front on the offensive line.
They look really good at the skill positions offensively. The wide receivers are good. I mentioned the running back and quarterback Sawyer Kollmorgen. I think that part of the team is as strong and as good as we have seen in a long time. But if you don't have the protection for your quarterback in the passing game and you can't open up holes for your running back, it doesn't matter who you have back there throwing the football or trying to run it. For me personally, I think it is one of the biggest concerns on the team and no doubt on the offensive side of the football. We had five guys back last year on the offensive line and now we bring back just two. It wasn't a huge concern last year but man, this year I think it is something that they really need to get going if we want to have the year that everybody thinks we can.
CF: What stood out to me about two years ago and that game that Northern Iowa was so close to winning – just how Northern Iowa's defensive line dominated an Iowa State offensive line that had future pros like Kelechi Osemele on it. Iowa State's offensive line is another question for the Cyclones so I'm curious about how that group will match up with what Northern Iowa has up front on defense?
GR:I think it will be one of the strengths Chris, for no other reason than that Bryce Paup is now on the coaching staff – the former UNI Panther and NFL Defensive Player of the year, a guy that was in the league for 11 or 12 years. He is back on the staff this year and his job is to work with the defensive line. Last year, a real weakness for Panther football was up front. They only got 11 sacks in 11 games last year. Bryce Paup has been working really hard with that line. In just 15 practices during the spring, the improvement from practice one to practice 15 with Coach Paup working with that group, I saw some great improvement there. He also has some really good returning guys to work with so that is a positive along with some starting linebackers. The front-seven, I think is going to be really good. The question mark is depth. But that front-seven starting wise should be excellent.
If the offensive line isn't the No. 1 question on next year's team Chris, it is the defensive backfield. We lost four starters in the defensive backfield and those were some veteran guys, some guys who started as freshmen. Just a really good group so a huge question mark is if Coach Farley can replace those defensive backs. They did get a transfer in from Maryland, who had two interceptions in the spring game. He took one for a touchdown. He actually took two for a touchdown but he got flagged for celebrating the pick-six before he got into the endzone so they waived it off.
Back to your question, I think that the defensive line will be much improved. It has to be better than last year because they just couldn't put pressure on the quarterback. They couldn't get sacks. They couldn't get any quarterback hurries. I think that with the returning guys back, it is a really good group. There are back-ups that are back and starters that are back. Throw Bryce Paup in there to work with them and bring them some of the skills that he learned in the NFL, people are excited about what the front-seven should be able to do this year.
CF: You know I remember back in the old days when these two teams used to meet and I know what things are like now. At Iowa State, Paul Rhoads seems to have something going on that has made people pretty excited about his program. From your observations, I'm curious to know how in the last decade or so, how has this rivalry changed? Because you know last year, when Western Illinois showed up, everybody know that Iowa State was going to paste them. It doesn't ever feel that way with Northern Iowa. I'd like to know how Northern Iowa views this now compared to the last decade or so.
GR:I think a couple of things…
When you look back in the late 90's and early 2000's when UNI would come there, I think UNI fully expected to go in there and find a way to win the game. Now, what happens when you go there it just has a much more big time college football feel to it. The attendance at the game is unbelievable. The tailgating, the whole atmosphere at Iowa State home football games is big time college football now. It didn't always have that feel back in the 90's and maybe early 2000's. Now it is incredible. I think UNI Panther football feels like no matter where it goes and plays, if it is Iowa State or at Iowa or at Minnesota, wherever they go, they go into every game expecting to win. Just like Wisconsin last year. They felt they could go to Wisconsin and beat the Badgers. It is much tougher to get it done now at Iowa State compared to where it was years ago due to the success of the program, the quality of players and they way they have built that home game atmosphere. I think that Panther football still believes that wherever they go and whoever the opponent is that they have a plan and they can go in there and win. I just think it is much tougher now because of the quality of program that Coach Rhoads has plus, the atmosphere that they have there now. It is a big time atmosphere when you see all of those cardinal and gold tents set up and those people on the hillside, you know you are on the road at a big time, division one, FBS, BCS program. That has been really fun to see that too. I think that Panther fans appreciate the opportunity to go to that type of setting. I think that the players love the chance to play on the big stage and in that particular game. I think all the way around that it is a win-win for both UNI and Iowa State with that particular matchup.