By Chris Williams, CycloneFanatic.com Publisher
Diante Garrett is an awesome story.
After his first three years at Iowa State, the mere thought "DG" of the becoming an NBA player was a bit of a pipe dream.
Throughout his freshman through junior seasons, Garrett averaged an unspectacular 8.4 points and 4.3 assists per contest. Garrett was good and always showed potential. But he never appeared to be NBA good.
Fred Hoiberg became Iowa State's head coach in April of 2010. It was at that point where Garrett's professional potential turned into reality.
Those moderate numbers were all of the sudden really good ones, as Garrett averaged 17.3 points, 6.1 assists and 1.7 steals per game as a senior. That's an increase of nearly 10 points and over two assists per game. Garrett was one of the nation's most improved players as he produced one of the best statistical season's (for a guard) in Iowa State history.
Garrett, a 6-foot-5 point guard, had always been quick as a wink, but over the course of one offseason, he finally put it all together. It was about midway through his senior season when all of this draft talk became legit.
"I don't even ask where I might go in the draft or anything like that," Garrett recently told CycloneFanatic.com. "My agent tells me here and there that a lot of teams are talking about me. I don't want to hear it right now. I want to wait until the end and keep getting better."
Garrett is currently lives in Los Angeles where he prepares for the draft. He'll work out for his hometown Milwaukee Bucks on Thursday.
"I've been in the gym in mornings and the afternoon. I've spent a lot of time in the weight room," Garrett said. "I've really been doing a lot of things that I normally don't do. It has paid off so far."
While Garrett being drafted is anything but a lock, his name is starting to pick up some serious steam.
According to Ryan Feldman at TheHoopsReport.com, Garrett has gone from being a guy who might not be selected at all to a long shot first round pick.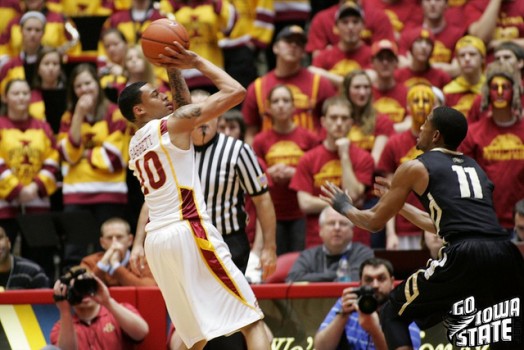 PLENTY OF GUIDANCE
You don't get to this point without some help along the way. Garrett, who is one of the classiest players I've ever covered, realizes this.
It all starts with is father, Dick Garrett, who played five seasons in the NBA from 1969-1974. Dick was the 27th pick in the 1969 NBA Draft (to the Los Angeles Lakers, who Diante worked out for on Tuesday).
"He tells me to stay humble and keep working," Diante said. "He says it will all pay off. I want to do the same thing that he did."
And then there's the man who transformed Garrett's game, Fred Hoiberg.
"He's like my best friend," Garrett said. "Coach has been there for me. He's been calling coaches too and letting them know."
"He always tells me that I can fulfill my dreams. He believes that I can play at the next level."
Hoiberg would know. From 2006-2010, Hoiberg had a job working in the front office for the Minnesota Timberwolves.
The 2011 NBA Draft will take place on Thursday, June 23 at the Prudential Center in Newark, N.J. As of now, Garrett plans on watching the draft in Ames, though he did say that those plans are not set in stone.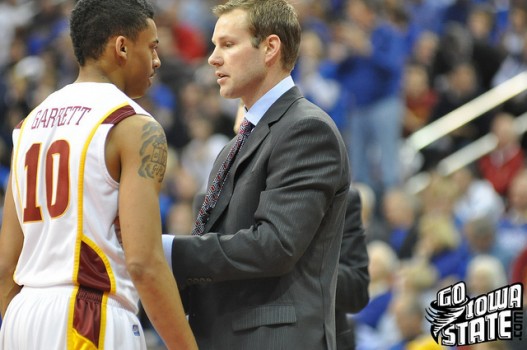 DID YOU KNOW?
…That a popular workout among NBA players is yoga? Garrett said that yoga is one of the things that he's done the most of over the last few months while preparing for the draft.
"Most guys say that they do it," Garrett said. "Yoga stretches out places that you normally don't stretch. It helps keep you healthy."