By Chris Williams, CycloneFanatic.com Publisher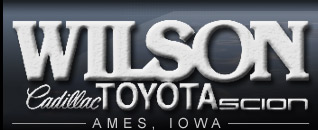 Kansas City, Mo. – The Fred Hoiberg era has been officially underway for a little less than a week. Unfortunately, injuries have already begun to plague Iowa State's thin roster.
Junior Scott Christopherson is currently recovering from a back injury.
"We were doing a one-on-one drill. He took a bad step and kind of aggravated it," said Hoiberg. "It just locked up. He tried to fight through it but you could tell that he was kind of limping around. I have had back issues. It is not fun. It is hard to do anything. We just want him to be 100 percent healthy before he gets back on the court."
Good news though Cyclone fans.
"He will have one more day of therapy today in our off day and then will hopefully be back to full activity tomorrow," said Hoiberg.
Christopherson played in all 32 games last season despite suffering from mono. The junior averaged 7.9 points per game.
Nothing new
The timeline on knowing anything about Royce White's status has been pushed back……Again. Fred Hoiberg doesn't know anything and said that it could be another couple of weeks before anything is official regarding his eligibility.
"We are preparing for the worst but hoping for the best," Hoiberg said. "It is out of our hands right now. If he plays, that is obviously great for us. If not, he'll be sitting out with those three other guys, building chemistry. Whatever happens, he is prepared for it. He has been doing a great job in the classroom and on the court. He is a beast when he gets in the post."
What if White is cleared to play for Iowa State this season?
"I have a whole set of plays that I am waiting to put in."