By Chris Williams, CycloneFanatic.com Publisher
Does anybody else have a case of the Mondays?
Wow. For the past week, I have been absolutely swamped. I'm not complaining. But that is my excuse for this extremely tardy mailbag. Better late than never right?
That's what I thought. Let's begin with a question from CYCLONE1.
CYCLONE1 writes: Can you give us an update on Rony Nelson?
CW: I don't know/can't report anything official but I am hearing very positive things regarding Nelson's eligibility. I anticipate everything to be made official this week.
IcSyU writes: Game-winning pass is in the air, which ISU receiver do you want to be the target?
CW: I'll go with a guy who has proven himself in this capacity before and that is Jake Williams. Sure, Iowa State didn't win the Kansas State game last year but Williams did what he had to do. He's not as big, fast, strong, etc. as a lot of guys but Williams is a very savvy football player. He'd be my guy.
Mac4cy writes: When are we going to see the Cyclone Fanatic Store? I can't wait to get my official member T-shirt.
CW: Thanks for asking. Our store should be ready to launch here in a couple of weeks and you should be able to purchase/receive all of your gear before the first football game of the season. Looking forward to it!
Clones85 writes: You are Paul Rhoads. How many games do you suspend David Sims for?
CW: I don't want to ride the fence here but I can't really give an honest answer to that question 85. The reason for that is because there is so much to this situation that Rhoads knows that I have no clue about. I just think it would be unfair and irresponsible for me to toss a number out there with the lack of information I have.
CycoCyclone writes: What do you think of the new Big XII reporter on ESPN.com? Pathetic coverage of ISU on Big XII media days if you ask me.
CW: You're talking about David Ubben I assume. Does this lack of Iowa State stuff really surprise you? The guy covered the South for years and unfortunately, Iowa State doesn't attract the national eyeballs that the southern schools and Nebraska do. It is all a business for ESPN. It sucks for Iowa State but that's life. I think that you can get much better coverage of the league by using Google. Just Google "Big 12 football" every morning and you'll be amazed with how many links you'll find. I do appreciate your passion though Cyco.
DRCHIRO writes: Have you had to sleep on the couch yet?
CW: NEXT!
ISUFan22 writes: What player that is not getting a ton of talk today, will everyone be talking about come late October (as in, who will be the 2010 version of Jake Williams)?
CW: I will give you two guys on offense and one on the other side of the ball. On offense, what about Sedrick Johnson? People forget that this guy was injured last year. That thing lingered, and lingered, and lingered. If he is 100 percent, there is no reason for him to not have a breakout season. On defense, I think that sophomore linebacker A.J. Klein will be a household name at this time next year. It just seems to me that the majority of the buzz is around Jake Knott right now. People forget about Klein. The kid is a stud and watching that duo grow will be a real treat for Cyclone fans.
Cyismybird writes: Pass or run on 3rd and 3?
CW: Pass. I am a fan of quick outs or slant patterns.
Tailgating on grass or cement?
CW: Cement.
Brats or burgers?
CW: Bratburgers.
GeronimusClone writes: If Chris Williams were to grow a mustache, would it be a classic chevron (Magnum PI), cowboy (Sam Elliott in Tombstone), pencil (think Prince) or the ballsy Hitler?
CW: I love old westerns so I have to go with Sam Elliott in Tombstone's. I didn't even have to think about that one. Hey GeronimusClone..I expected more from you man. Next mailbag, bring it hard or don't bring it at all.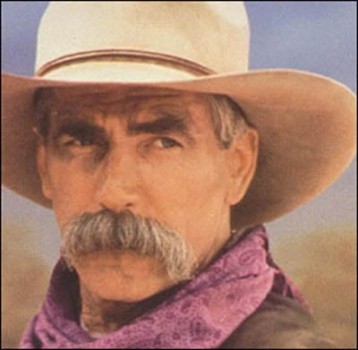 Chadm writes: Is CF having a golf outing this year?
CW: Thanks for the question Chad. Have you ever heard the cliché' "too many irons in the fire?" That's me right now. It's just not going to happen this year. Next summer looks promising though.
Nickwc writes: Aside from freshman year, which I spent in the dorms, I'm now going into my 5th year at ISU and going into my third different apartment. How many places did you go through on your trek through ISU? Moving in Ames around this time is such a hassle.
CW: I lived in Friley my freshman year. I then moved to Fredrickson Court as a sophomore. As a junior, I was out on Mortensen Road. Then, during my senior year, I wanted to go out with a bang so I moved to Welch Ave. I still haven't recovered. I lived in four places in four years. That is a hell of a lot of moving. I actually am just wrapping up my third move in less than a year right now. Ridiculous.
Jay moe writes: What are the keys to beating a good NIU team?
CW: Iowa State's offense has to be in mid-season form for this one. Northern Illinois has possibly the best QB-RB tandem in the MAC. Yeah, I hear a handful of you fanatics laughing at that statement. Don't. This is a really good football team. Iowa State can't sleep on this team. If they do, the Cyclones will begin 2010 with an 0-1 record. Iowa State cannot rely on their inexperienced defense in game one. The veteran offensive unit has to put up a lot of points to take pressure off of the young guys. That's my main key here on Aug. 2.
MNCyGuy writes: What do you make of the relatively low buzz for this year's Iowa game around here? Do you expect it to pick up to normal levels soon or be less hotly contested?
CW: I really think that things will pick up here once the season starts. This has been such an odd offseason. You know what I mean? The combination of realignment and Fred Hoiberg has really dominated the headlines. People are starting to get football fever. I know that I am at least. I am sure that the closer we get to kickoff, the more talk of that game will pick up.
Knownothing writes: Did Naadir Tharpe sound excited when talking about Iowa State or is he stringing us along like Harrison did?
CW: I think that Iowa State has a legitimate shot to land Tharpe. I hear that he might be coming on a visit in September. Never underestimate how big a relationship like his with Melvin Ejim's can be in this scenario. The two were roommates at the Brewster Academy and are very close friends to this day. Plus, have you looked at Iowa State's point guard depth for 2011? That's a huge recruiting pitch that not many schools can match. I'm not marking anything down here. I just think that Iowa State will be a player to the end in this recruitment.
AmesCloneFan writes: With our strong ending to last season, how do you think attendance will be at the Jack for our opener Thursday night?
CW: I bet it will sell out. Why not? I know that the Thursday thing is a bit of an issue for some but when you combined the momentum from last season with the fact that this should be a really good game, I don't see any reason why this shouldn't sell out.
4429 mcc writes: Do you think you could beat anyone on the football team in: Arm wrestling (K, P), foot race (OL, DL), bloody knuckles (LB's) or other? This would be funny to see on media day.
CW: I sure hope that I could beat a lineman in a foot race. I've been told before that I have the reflexes of a cat and the speed of a mongoose. Seriously.
AngryPanda writes: What is your favorite tailgate game and which one are you the best at?
Flip Cup, Beer Pong, Bags, Polish Horseshoes "golf ball toss," Frisbee beer game, Washers?
CW: My favorite is Beer Pong but Bags is probably my best.
Clones21 writes: Who will lead our team in tackles this year?
CW: I'll say that Jake Knott is the early favorite.