Feb 2, 2007
7,273
3,886
113
Forgive if already posted, but I didn't see it. I think Jared deserves a Thread for this one!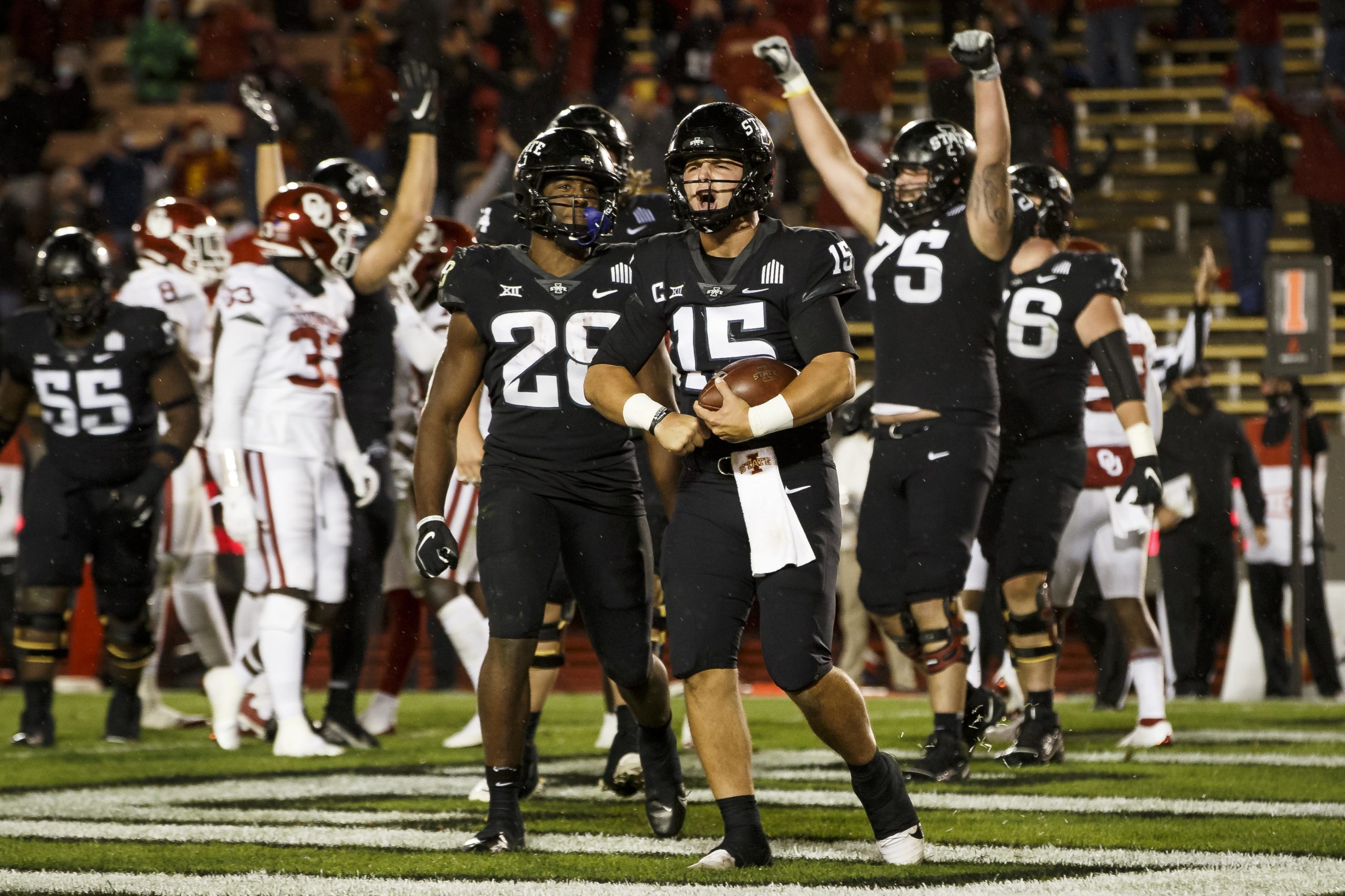 Oct 3, 2020; Ames, Iowa, USA; Iowa State quarterback Brock Purdy (15) celebrates a touchdown to bring the Cyclones to within one point of tying the game. With the extra point, the game would be tied at 30 during their football game at Jack Trice Stadium. Iowa State would go on to defeat Oklahoma 37-

cyclonefanatic.com
Great article Jared! Very well written IMO!!
It would be nice if the Cyclones could land on the moon this year!
Last edited: