Iowa State quarterback Hunter Dekkers (12) looks down field for an open player during the Iowa State, Southeast Missouri State game on Saturday, September 3, 2022 at Jack Trice Stadium in Ames, Iowa. The Cyclones defeated the Redhawks, 42-10.
Week two features an absolutely loaded slate of games featuring Big 12 teams.
If you aren't heading to Iowa City (lucky you), you can kick your feet up and literally watch solid Big 12 games from start to finish on Saturday.
Full disclosure: I was hoping to go .500 in my opening week of the column (forgive me for not being confident picking Albany and SEMO games).
I went 6-4 and that, my friends, is a winner.
Now, we know a little bit more about the teams and this will start to get more fun.
Let's get after it.
ATS record on the year: 6-4
Iowa State at Iowa (-3.5) — I wouldn't bet this game with Chris Hassel's money. You absolutely cannot bet on Iowa, who will start a quarterback with a 1.1 QBR. You can't bet on Iowa State either, as this is still the one box Matt Campbell hasn't been able to check during his time in Ames. A lot of money is coming in on the UNDER, which has steamed down to 40. That makes me nervous as this is the one game every year where Brian Ferentz seems actually to get somewhat creative. I'm not 100 percent confident in Iowa State's defense yet, especially against the run. Iowa State always turns the ball over against the Hawkeyes & has traditionally struggled with special teams in this rivalry game as well. 
However, if I keep picking Iowa State to win this game, I will eventually be correct, right?
THE PICK: Iowa State 20, Iowa 14 (via two field goals and four safeties)
Alabama at Texas (-20) — If I had to put money on this game, I would play the OVER at 64. It feels like Texas (under former Alabama offensive coordinator Steve Sarkisian) should probably be able to put some points up against the mighty Tide. Texas sure as hell won't be able to stop Bryce Young and Alabama though. But I'll take Texas to cover because it isn't unlike Bama to struggle in early September games (for example, Florida last year) only to come out victorious in the end. I wouldn't bet a side though because if possible, Saban will try to pour it on his pupil. 
THE PICK: Alabama 44, Texas 27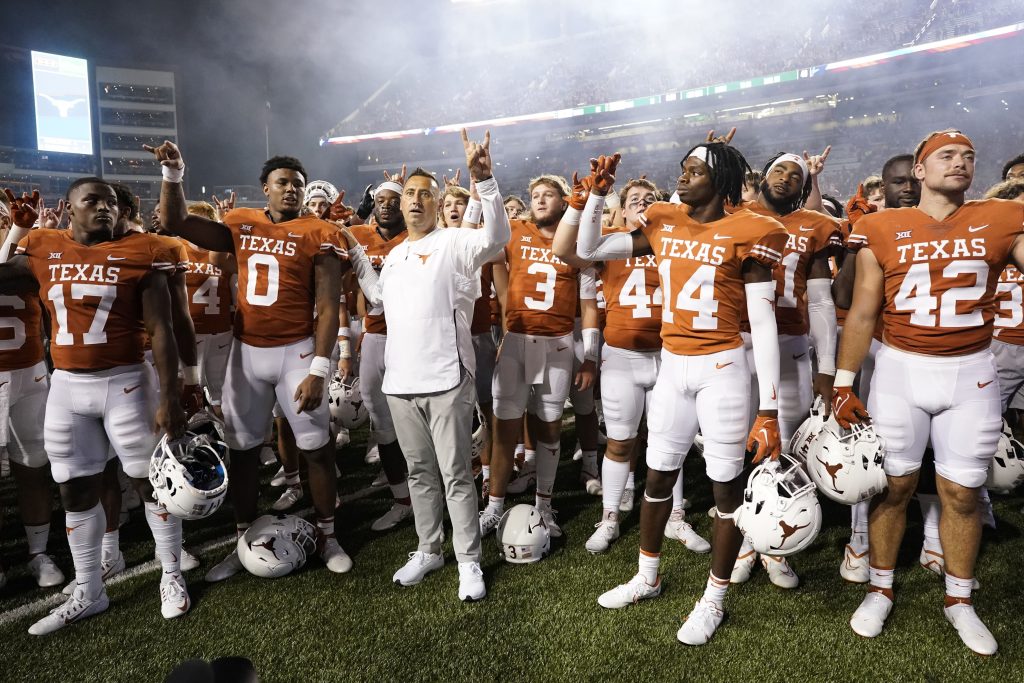 Missouri at Kansas State (-8.5) — An old-school Big 8 game … you've got to love it. I continue to be high on Kansas State, as their 34-0 week one rout of South Dakota did nothing to change my mind on the near-term future of the Wildcats. 
THE PICK: Kansas State 30, Missouri 20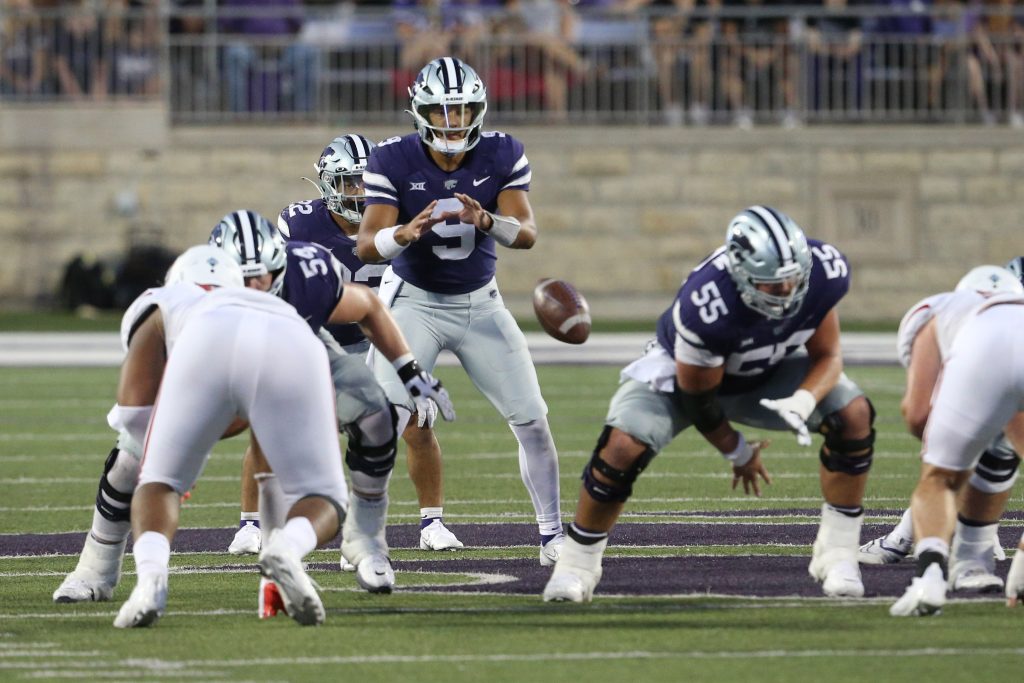 Baylor at BYU (-3.5) — Reminder: Baylor won this matchup 38-24 last season in Waco. I really don't have a clue here (just being honest). I picked Baylor to win the Big 12, but also think the Cougars will be more than ready after their week one thrashing of South Florida. My general rule is to pick against teams traveling west in marquee matchups, so I will stick with that here.
THE PICK: BYU 27, Baylor 21
Houston (-3) at Texas Tech — Another fantastic matchup that will be a conference game a year from now. Tech pile-drove Murray State last week (63-10, again, let's pour one out for Steve Prohm) while Houston picked a fight with UTSA in the Alamo Dome. Tech fans feel great about the direction of their program (I can't say that I blame them), but Dana Holgerson has a head start. I like the fact that Houston is in midseason form too, following a real game (on the road) in week one. It's too early in this new era of Tech football to win a game of this magnitude, especially with questions at quarterback. 
THE PICK: Houston 41, Texas Tech 38
Kansas at West Virginia (-13.5) — After totally melting down in the fourth quarter in the return of the Backyard Brawl, am I crazy for being bullish on West Virginia? I like the fact that West Virginia has to bounce back from that brutal loss to a conference game. It will be easier for the Mountaineers to regroup, as opposed to facing a directional school in week two.
It was only against Tennessee Tech, but Kansas dropping 56 in week one at the very least is interesting.
THE PICK: West Virginia 35, Kansas 14
Kent State at Oklahoma (-32.5) — Kent State didn't cover last week at Washington (45-20) so I'm not sure why we would anticipate them doing so in Norman. The Sooners traditionally cruise in these types of games, just as they did last week against UTEP. 
THE PICK: Oklahoma 51, Kent State 10
Arizona State at Oklahoma State (-11) — A fascinating performance by Oklahoma State in week one, as the Cowboys looked more like old-school Gundy than the defensive-minded program we have seen in recent years. What in the world should we expect against a Herm Edwards-led Arizona State team, which prides itself more on defense than the other side of the ball? My gut tells me (as I suspected most of the offseason) that the Cowboys are significantly downgraded on the defensive side. I was, however, impressed with Spencer Sanders in week one. He clearly knows the offense like a second coach on the field. Sounds crazy, but throwing 10 bucks on Sanders as a Heisman dark horse might not be an awful idea. 
THE PICK: Oklahoma State 40, Arizona State 24