Apr 4, 2022; New Orleans, LA, USA; Kansas Jayhawks head coach Bill Self celebrates after beating the North Carolina Tar Heels during the 2022 NCAA men's basketball tournament Final Four championship game at Caesars Superdome. Mandatory Credit: Robert Deutsch-USA TODAY Sports
Happy Monday, fanatics!
Last week, I did a deep dive into the Big 12 rosters to figure out all the players who left the league, plus all the freshmen and transfers coming in.
Obviously, in today's age of college basketball, that was a significant task with, by my count, 28 transfers joining the league's rosters and 40 transfers headed elsewhere.
Today, I'll be giving you my power ranking of the league rosters at this point, with players reporting to campuses and teams set to start their offseason work in the coming days. These are subject to change in the event of last-minute additions or subtractions, but we've got the shell of what the league will look like going into 2022-23.
Let's dive in.
---
1 – Kansas
I know I'm going out on a limb here, but the defending national champions have reloaded. Jalen Wilson and DaJuan Harris are returning rotational players from Bill Self's squad last season, and both will be taking on much more prominent roles this year.
Kevin McCullar was one of the league's best all-around players last season, averaging 10.1 points last season for Texas Tech. He'll pair with Wilson to form one of the league's best wing duos.
The program's trio of sophomores, KJ Adams, Bobby Pettiford and Zach Clemence, will also find more prominent roles. At the same time, Kansas native Gradey Dick leads a four-man recruiting class that ranked No. 4 nationally.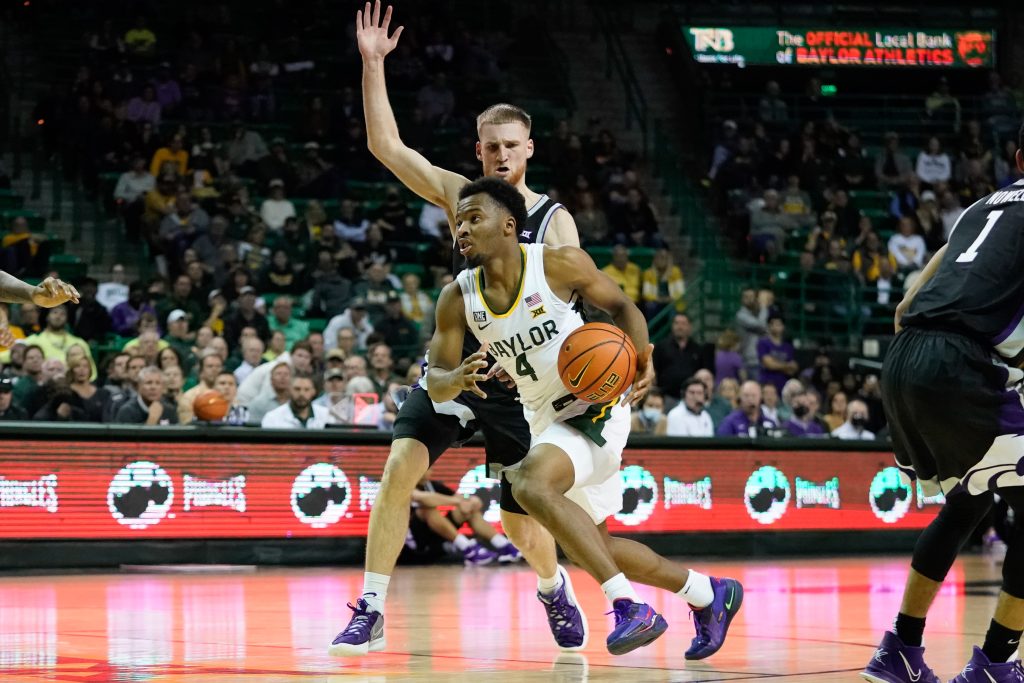 2 – Baylor
Scott Drew's team returns four guys — LJ Cryer, Adam Flagler, Jonathan Tchamwa Tchatchoua and Flo Thamba — from their 2021 national championship team that will form the core in 2022-23.
Cryer and Flagler will form one of the nation's best veteran backcourts, while Tchamwa Tchatchoua and Thamba do the same for the frontcourt. They're a battle-tested group that has already played a ton of basketball together, which is a significant boost in a college basketball world with constant overturn.
The Bears also add West Virginia transfer Jalen Bridges, who already understands the rigors of the league after spending two seasons in Morgantown.
Expect Keyonte George to be one of the nation's best freshmen and a potential breakout star alongside the veteran core.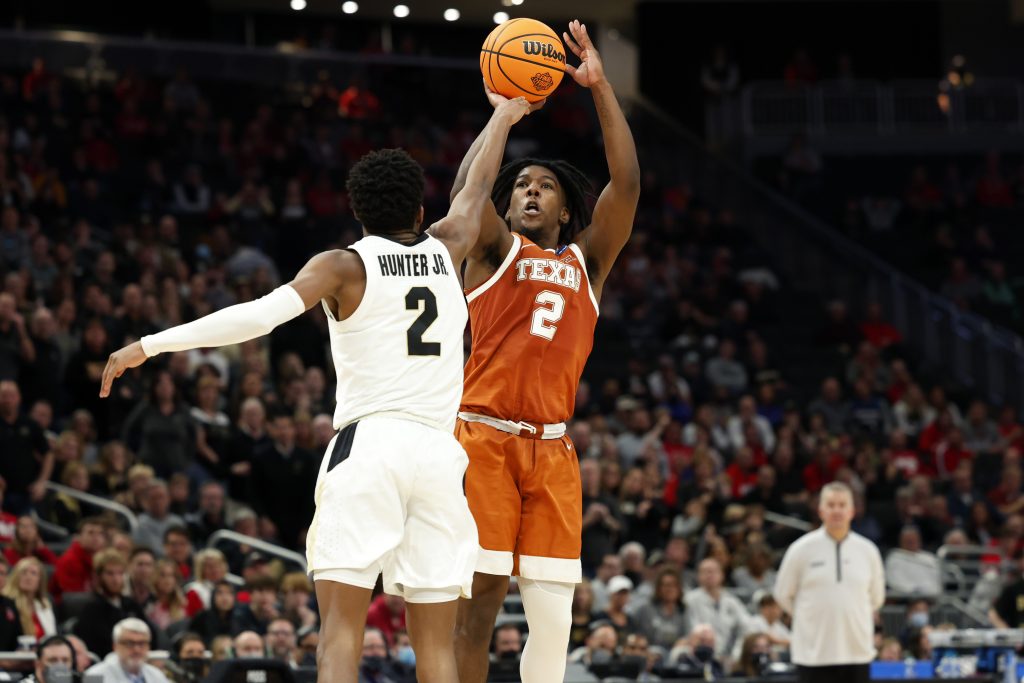 3 – Texas
If we're talking purely about on-paper talent, Texas has one of the best rosters in the league. But, if Big 12 titles were won on paper, the Longhorns' basketball trophy room would be fully stocked, and it most certainly isn't despite having immense amounts of talent every year for most of the past decade.
Iowa State transfer Tyrese Hunter and returning guard Marcus Carr form one of the league's most talented backcourt duos. It will be interesting to see how those two co-exist early in the season, considering both need the ball in their hands a lot to be successful.
Timmy Allen is back after being arguably the Longhorns' best player down the stretch of last season, and the program's three-man recruiting class ranked in the top five nationally.
Texas' ceiling will depend on how well all the talent meshes in Chris Beard's system. The program didn't live up to the hype in year one, but we'll see if another year under Beard's watch boosts them into Big 12 title contention.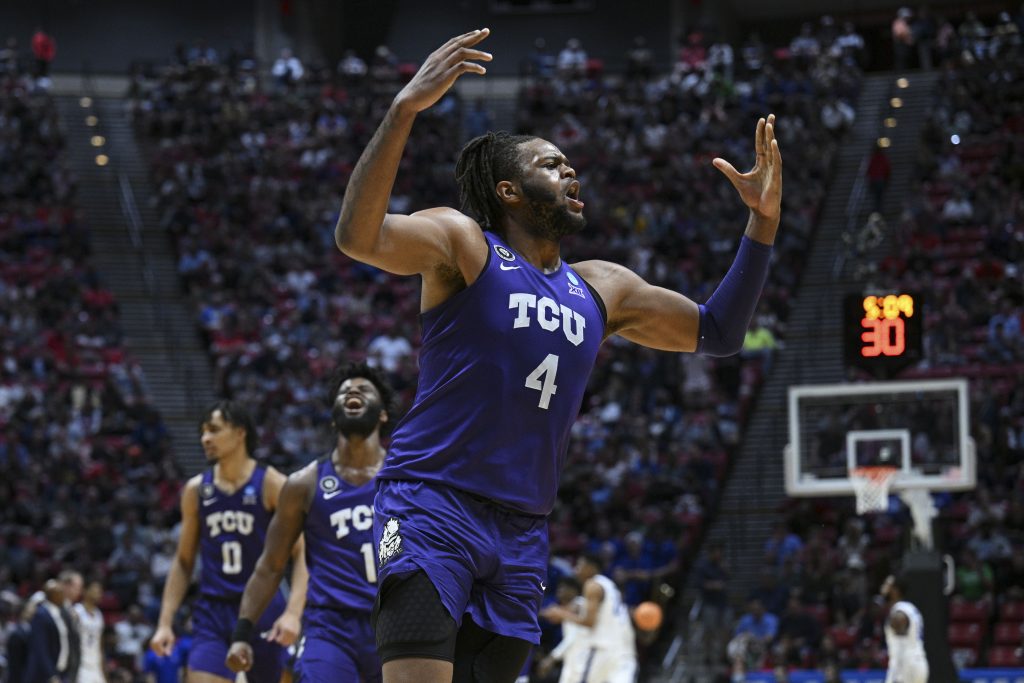 4 – TCU
If you're the person who enjoys making a preseason futures wager, the Horned Frogs to win the Big 12 might be worth tracking as we head towards the start of the 2022-23 season.
There might not be a team in college basketball with more returning experience than Jamie Dixon's squad, with all of the team's top six scorers from last season back for another go-around.
That includes All-Big 12 guard Mike Miles, who was fantastic last season, averaging 15.4 points per game. Damion Baugh's decision to return for another season gave this backcourt even more punch, as did the addition of Oklahoma State transfer Rondel Walker.
Emmanuel Miller and Chuck O'Bannon are back to form a solid one-two punch on the wings, while Eddie Lampkin is primed to become the Big 12's best all-around true center. Lampkin is a traditional back-to-the-basket center that can dominate the college game while receiving little NBA interest, which means he should be a dominant force down low for years to come in Fort Worth.
The Frogs certainly don't have the most on-paper talent in the league, but the combination of veteran talent that has played a lot of basketball at a high level makes them my darkhorse to win the league in 2022-23.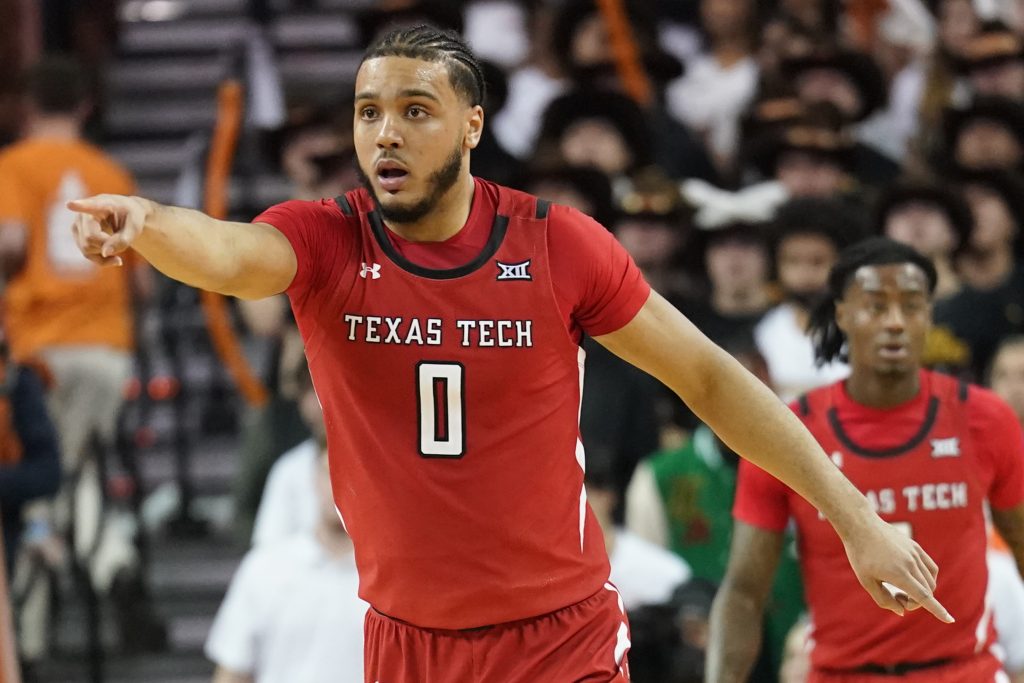 5 – Texas Tech
Only one team in the league was hit harder by graduation and the transfer portal (sorry, Kansas State). With that said, Mark Adams' first season in Lubbock should've taught us not to doubt the veteran head coach's ability to coach up his team.
Kevin Obanor will be the focal point of a lot of what Texas Tech does this season after averaging 10.0 points per game last year. Clarence Nadolny is the perfect guard for Adams' defensive system and has the tools to be an absolute menace on that end this season.
The transfer class of De'Vion Harmon (Oregon), D'Maurian Williams (Gardner Webb), Fardaws Aimaq (Utah Valley) and Jaylon Tyson (Texas) was ranked as the No. 1 transfer group in the country by 247Sports.
The Red Raiders will have an entirely new roster in 2022-23, but they had a new roster last season, too, and we all know how that turned out.
---
Before we get to the second half of the rankings, I want to note that each of the five above teams are probably top-25 teams going into the season. There's a case to be made for just about any order you could come up with, and each of those five teams has the tools to win the league.
They're pretty interchangeable, in my mind. I think these following two teams are somewhat alike, too. They both possess some of the things needed to jump into that top group with only slight differences between them.
There's more of a drop-off from spots seven-to-eight than five-to-six in my mind. I just wanted to give that explanation before we jump back into it.
---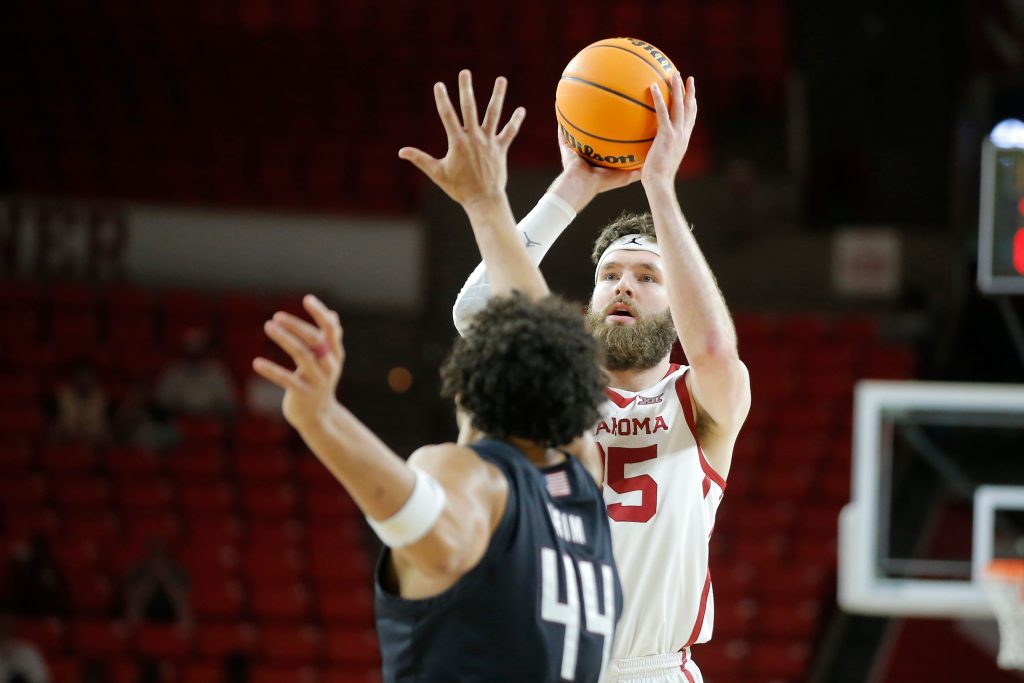 6 – Oklahoma
I'm giving Oklahoma the edge over Iowa State here because the return of both Groves brothers feels very significant going into year two under Porter Moser. Everything the Sooners do will run through Tanner Groves for the second straight season, while Jacob Groves can be expected to make a leap after improving steadily throughout last season.
Grant Sherfield was a two-time All-Mountain West selection during his time at Nevada and averaged 19.1 points per game last season. That's big-time scoring punch for a backcourt that was hit hard by the transfer portal.
The trio of Groves, Groves and Sherfield (solid law firm name) will give the Sooners a chance to beat anybody on any given night. How the rest of the core comes together will dictate how highly they finish in the league standings.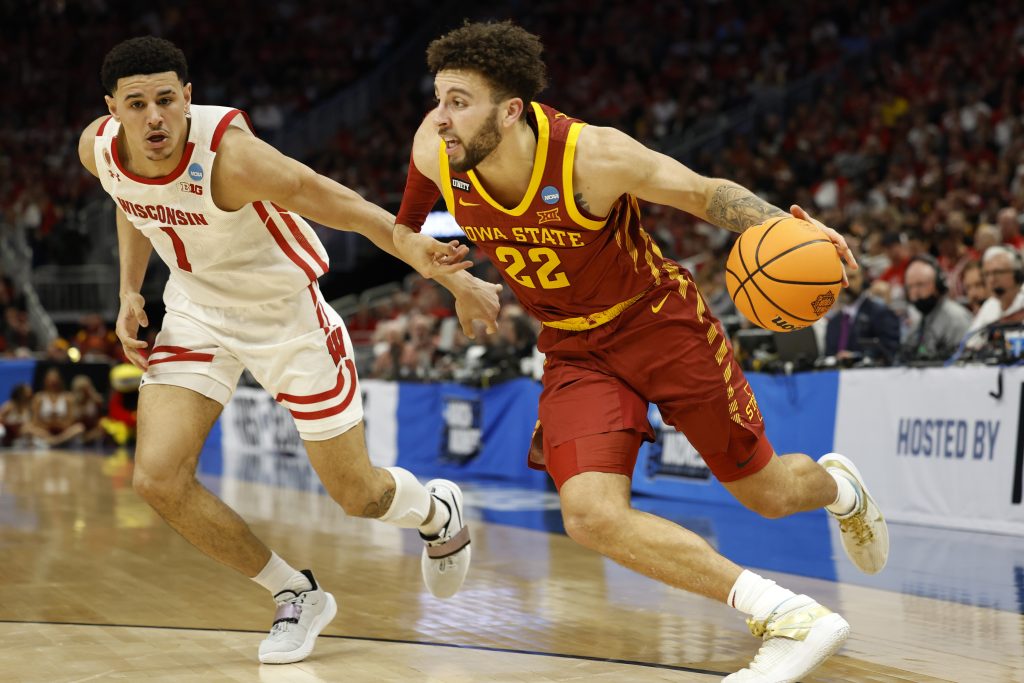 7 – Iowa State
Iowa State falls to this spot on the list due to the lack of consistent, proven, returning scoring punch. All the tools are there for this to be another elite defensive team, but can they find the scoring to become a contender in the league's top half?
Gabe Kalscheur was excellent at times last season in Ames, but he was wildly inconsistent with the high points being really, really high and the low points being really, really low.
Aljaz Kunc, Caleb Grill and Robert Jones are all solid role players, but it would probably be unrealistic to expect any of those three to make significant scoring leaps this season.
That means Iowa State's best scoring help has to come from the transfer ranks, where the program added five really solid players, who have all had their moments offensively at prior stops but don't jump off the page on that end of the floor. It can also be boosted by the trio of freshmen led by three-star guard Eli King, who has high-end potential at the collegiate level despite being an under-the-radar recruit.
Can Jaren Holmes make an Izaiah Brockington-type leap? Does Osun Osunniyi have the post-up game needed to become a big-time scorer on the block? What does Tre King bring to that end after sitting out last season?
Much like last season, the Cyclones have a bunch of new faces and quite a bit of talent. The roster presents nearly as many question marks as last year at this point in the offseason, too.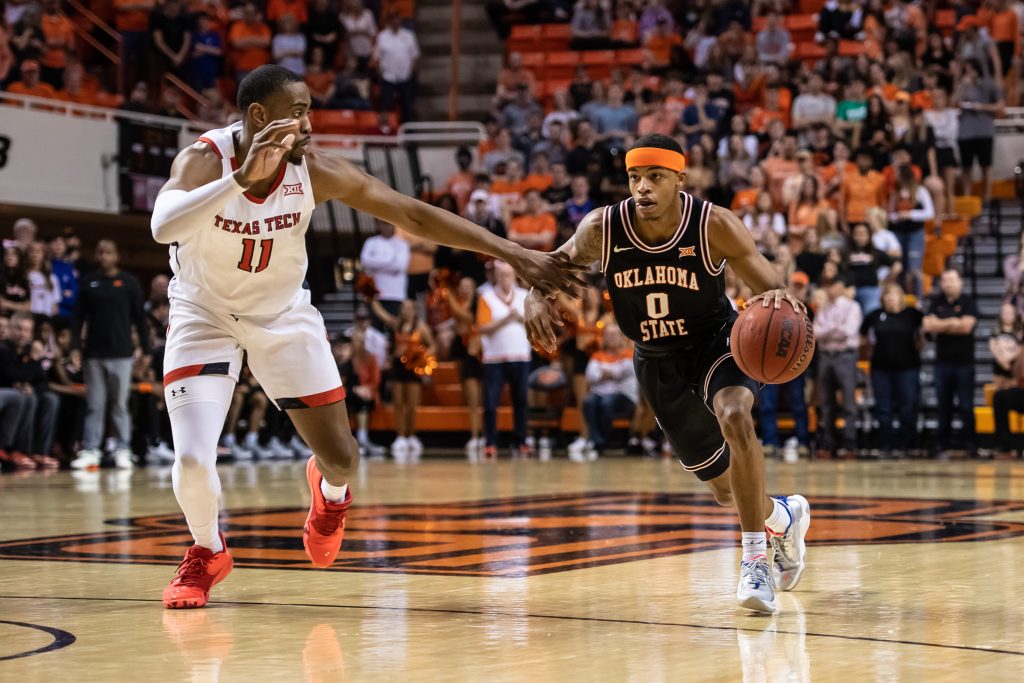 8 – Oklahoma State
Getting Avery Anderson to return was massive for Mike Boynton's program, especially after losing star point guard Isaac Likekele to the transfer portal.
Anderson, a 6-foot-3 senior, has averaged 12 points per game each of the last two seasons in Stillwater. Still, he'll need to boost that number significantly if Oklahoma State will be a consistent contender in the league this season.
He'll be helped by Bryce Thompson, who averaged 10.6 points per game last season as the team's No. 3 guard. Moussa Cisse is an elite rim protector who will hold down the middle for the Cowboys.
The Cowboys were a dangerous team last season despite their postseason ban. With those restrictions now lifted, can Boynton's squad come together well enough to return to the NCAA Tournament for the second time in his tenure?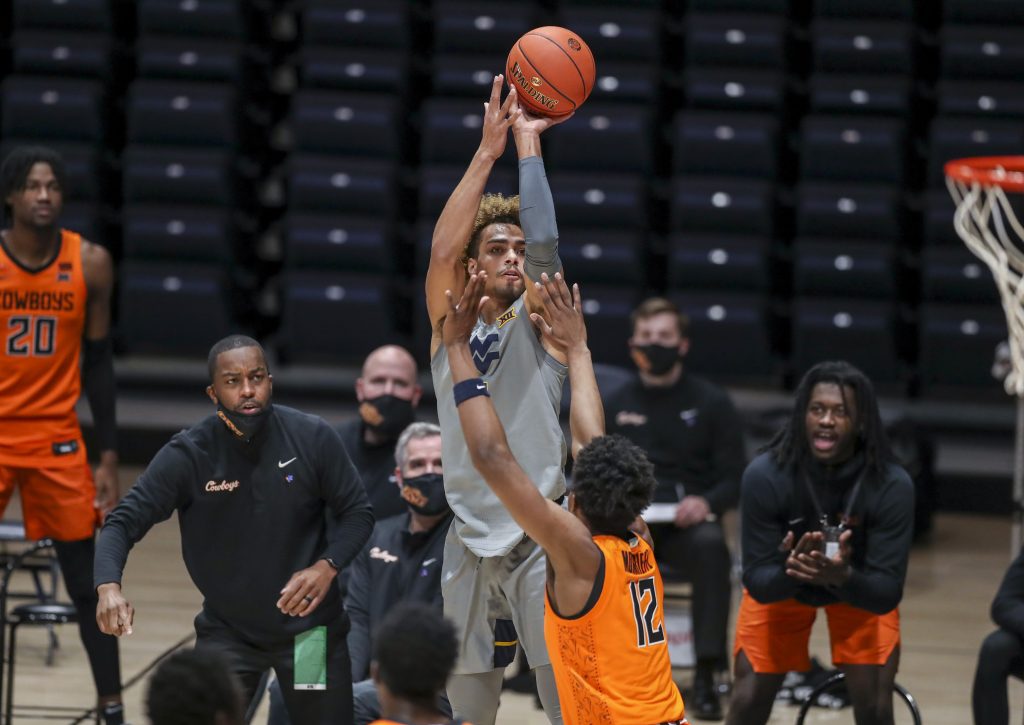 9 – West Virginia
Only three teams in the Power 5 have less returning rotational experience than West Virginia. Honestly, that might be a good thing when considering where Bob Huggins' program has been over the last four years with two sub-.500 seasons to their name.
Emmitt Matthews was a double-digit scorer last season at Washington after spending the first three years of his career in Morgantown. He's back with the Mountaineers in 2022-23, hoping to carry over that success from last season.
Transfer center Tre Mitchell was one of the top transfers in all of college basketball last season when he went from UMass, where he averaged 17-plus points in each of his two seasons, to Texas, where he scored only 8.7 points and 4.0 rebounds. If the Mountaineers get the UMass version of Tre Mitchell, they suddenly become a very dangerous team in the league.
Huggins' rotation is going to be made up nearly entirely of newcomers. We will have to wait and see how quickly and effectively it all comes together.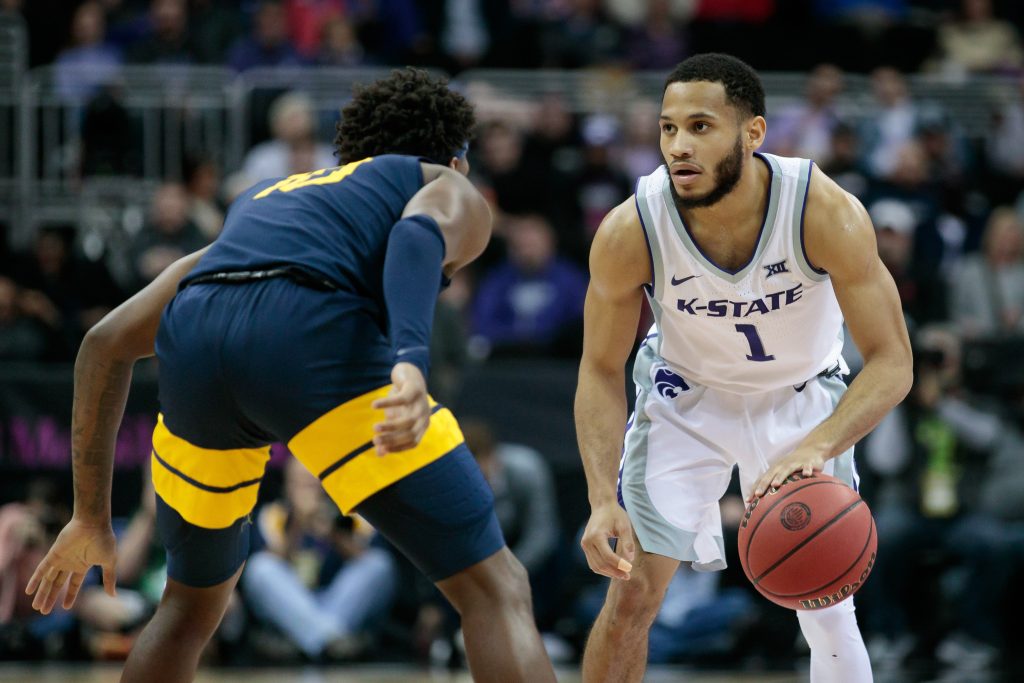 10 – Kansas State
Jerome Tang is fighting an uphill battle in year one in Manhattan.
The Wildcats lost nine players to the transfer portal after Bruce Weber was fired back in March. The most notable of that bunch was guard Nijel Pack, the team's leading scorer last season and a headline maker this offseason with his massive NIL deal from Miami.
Tang has added three Power 5 transfers from the portal, but none jump off the page as difference makers. Only two players return from last season's roster, but one of them is Markquis Nowell, who averaged 12.4 points per game, which ranked third on the team.
Expect everything to run through the 5-foot-8 senior, and everything else will have to be figured out on the fly. This team will be unanimously picked to finish last in the league by the league's coaches.