Feb 10, 2020; Denver, Colorado, USA; Denver Nuggets guard Monte Morris (11) drives to the net against San Antonio Spurs guard Lonnie Walker IV (1) in the third quarter at the Pepsi Center. Mandatory Credit: Isaiah J. Downing-USA TODAY Sports
The NBA season is nearly two-thirds of the way done and Thursday night will mark the start of the league's stretch-run. This seems like a perfect time to check-in on how our beloved former Cyclones are performing in the Association as well as the G-League so that is exactly what we are going to do, starting with the best back-up point guard in the league.
Monte Morris, Denver Nuggets
The Cyclones' all-time leader in assists and steals has solidified himself as a key contributor for the West's second-best team while averaging 8.5 points and 3.6 assists on 45.9 percent shooting from the field and 40.2 percent from behind the 3-point line. Morris' minutes per game number has dipped slightly from last season — 24.0 to 21.1 per contest — but he has started eight games for the 38-17 Nuggets.
Morris has emerged as a fan favorite in Denver and seems primed to receive a massive pay increase when his contract runs out in about 15 months. Whether that pay increase comes from Denver, where he will likely be a key role player for a really good team for years to come, or from someone else willing to give him the keys as starting floor general will be interesting to follow.
Oh, he also briefly stole the crown as the king of the NBA last week when he got LeBron James all hot and bothered after splashing a 3-pointer in an overtime loss to the Lakers.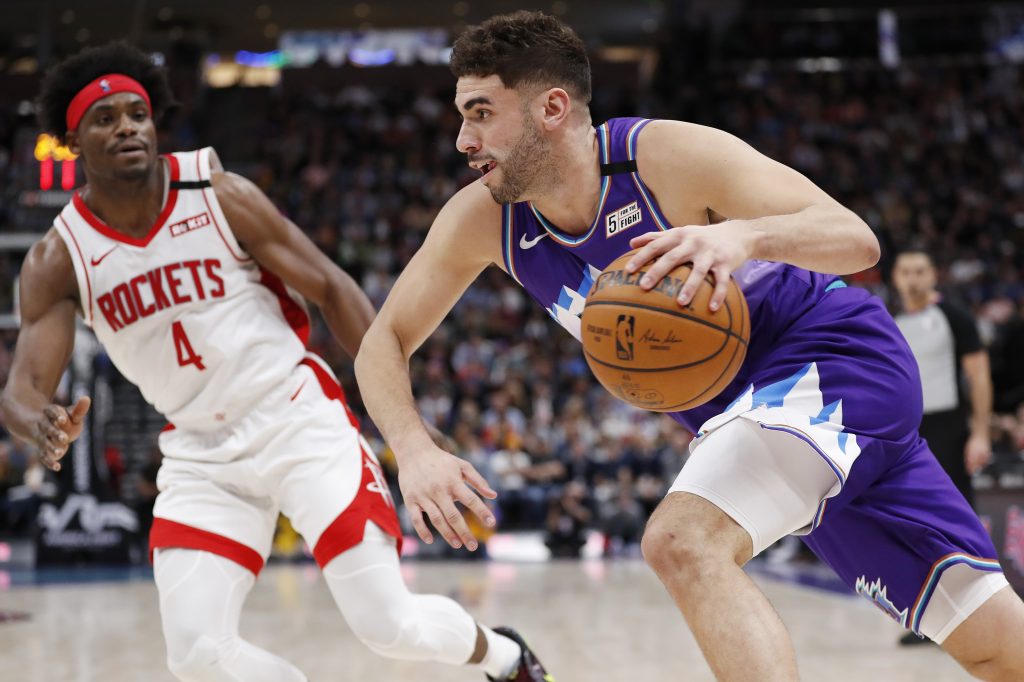 Georges Niang, Utah Jazz
Most players would probably consider being granted the nickname "The Minivan" as a slight, but Niang has embraced the title since, unsurprisingly, granting it to himself earlier this season when comparing his game to teammate Donovan Mitchell's, which he likened to a Ferrari.
The second-leading scorer in Iowa State history has also excelled on the court, connecting on 41.6 percent of his 3-point attempts, good for 15th in the league, and averaging 5.9 points in 13.6 minutes while appearing in 48 games so far this year for the 36-18 Jazz.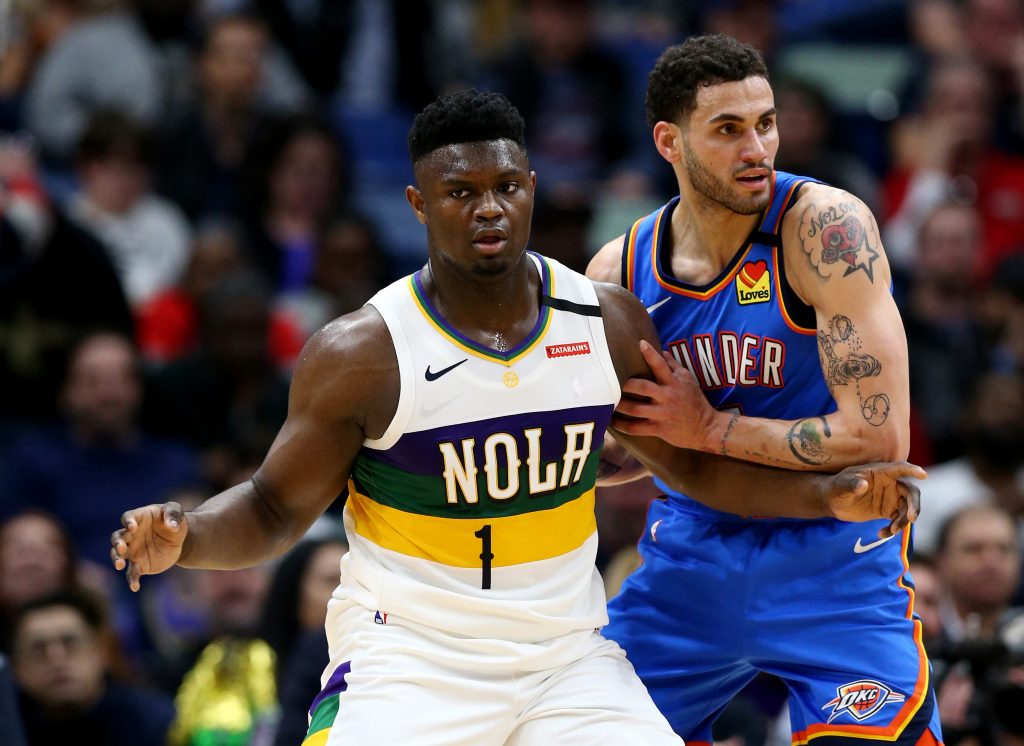 Abdel Nader, Oklahoma City Thunder
One really weird statistic I came across while looking up these numbers is that Morris, Niang and Nader are all shooting the exact same percentage from the floor — 45.9 percent — despite vary numbers of games played and shots attempted. I am not a math guy so I could never really answer this question but the odds of that have to be incredibly small, right?
Regardless, Nader has averaged 5.7 points and shot 34.1 percent from 3-point range so far this season for the surprising Oklahoma City Thunder, led by Chris Paul to a 33-22 record and the No. 6 spot in the West at this point, while playing 13.1 minutes per contest in 39 appearances.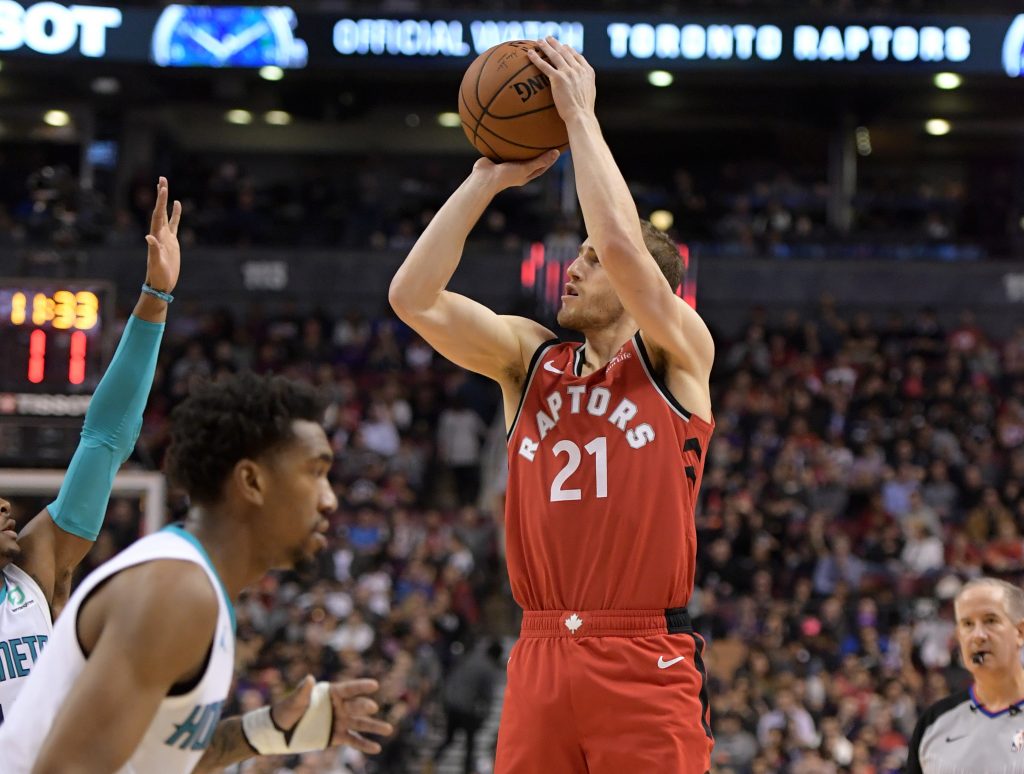 Matt Thomas, Toronto Raptors
It would be hard to imagine any other former Cyclone benefitting more from the way the NBA game has evolved over the last decade than Thomas. For that reason, it has not been much of a surprise to see Thomas burst onto the scene as a rookie shooting 48.1 percent from 3-point range and averaging 4.5 points in 10.4 minutes during his 24 games played for the defending NBA champions.
Thomas' sample-size is small at this point while playing for a team that returned a lot of its production — most of it, really, outside of Kawhi Leonard and Danny Green — from last year's title team. It seems like he is just getting started on a career that will end up with him being one of the league's best knock-down shooters.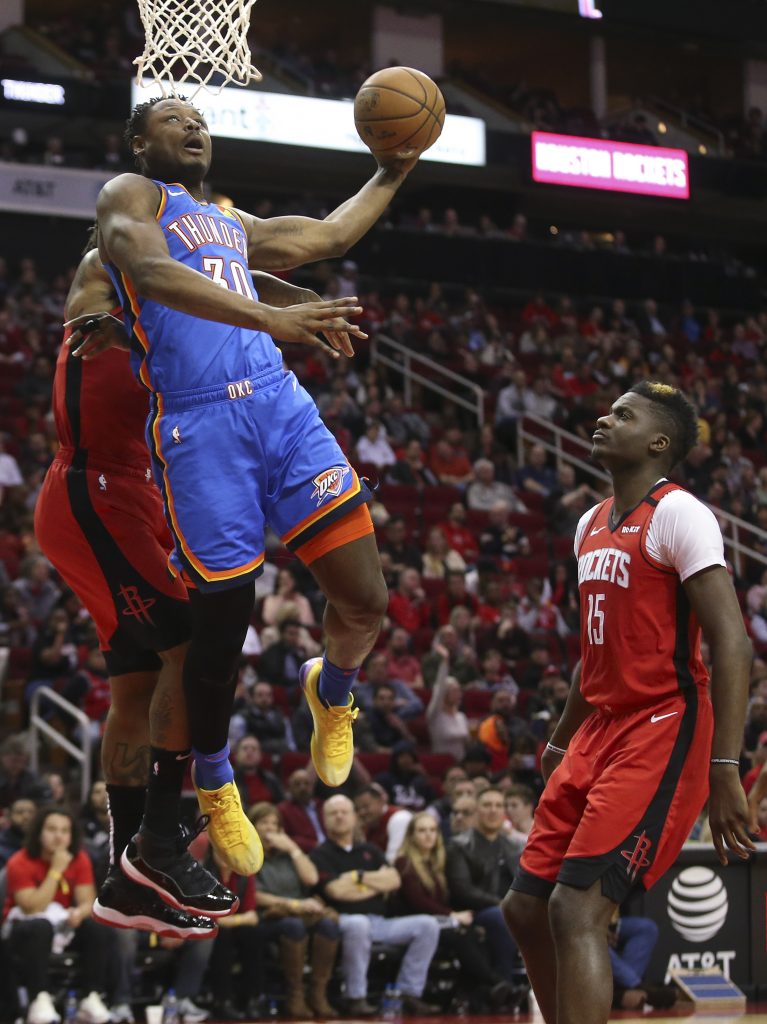 Deonte Burton, Oklahoma City Thunder
Burton is still somewhat trying to carve out his niche within the OKC organization, averaging 2.7 points while shooting 36.6 percent from the field in 8.5 minutes in 30 games this season. He is in a kind of in-between space where he has big-time success when playing at the G-League level, averaging 15.1 points, 7.7 rebounds and 4.0 assists in 10 games this season, but struggles at times with the big club.
It will be interesting to follow Burton this offseason as his contract expires and he enters free agency.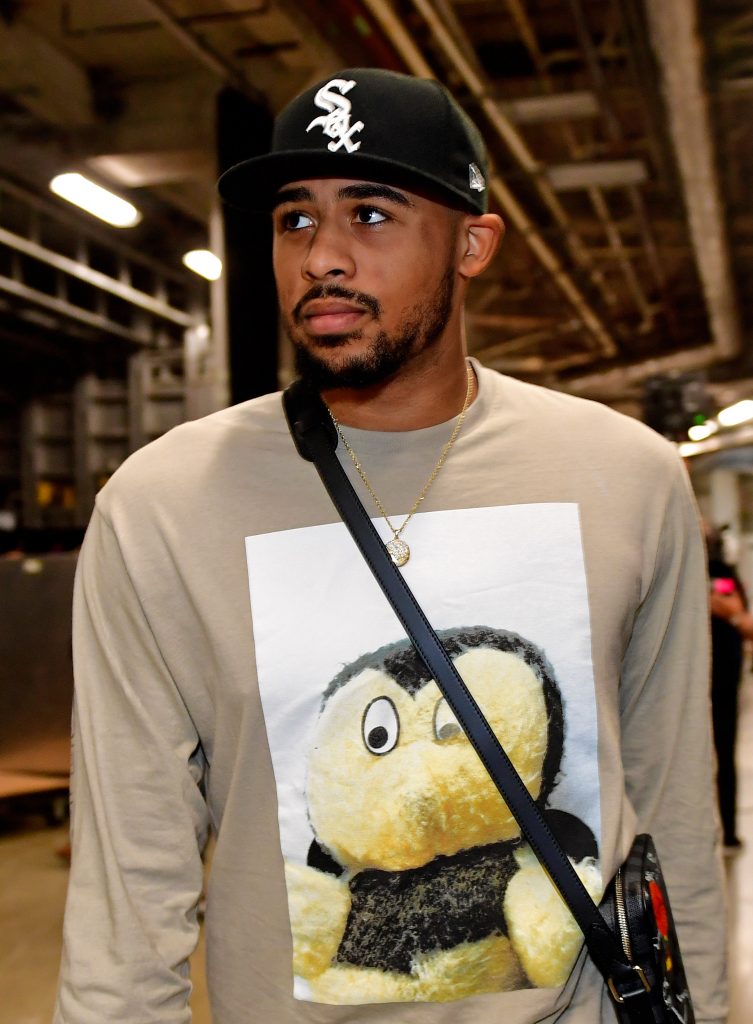 Talen Horton-Tucker, South Bay Lakers
The second-youngest player on an NBA contract this year has been better than solid during his first professional season averaging 17.6 points, 6.5 rebounds, 4.5 assists and 1.5 steals while shooting 41.5 percent from the field and 28.2 percent from 3-point range for the Lakers' G-League affiliate.
Horton-Tucker also got an opportunity to return to his hometown of Chicago over the weekend for All-Star festivities and hang out with some fellow Klutch Sports clients and celebrities, including LeBron James, Ben Simmons and rapper J. Cole.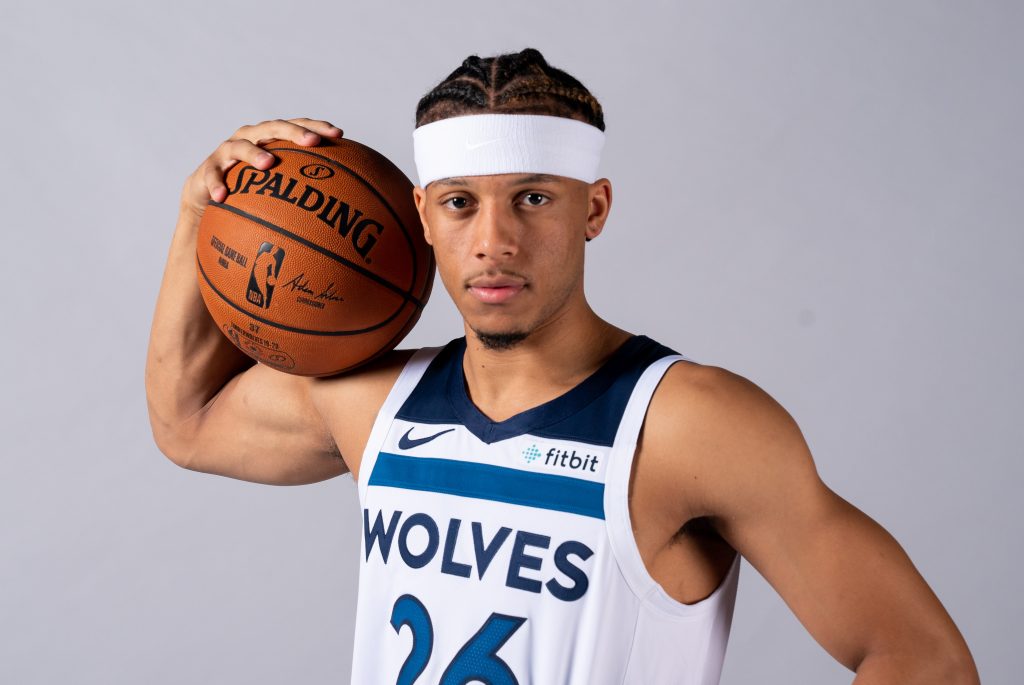 Lindell Wigginton, Iowa Wolves
Wigginton has shown flashes of the potential that made him a highly-rated recruit signing with Iowa State in 2017 during his first season right down I-35 from Ames, averaging 15.4 points, 3.5 rebounds and 3.4 assists (to 2.7 turnovers) while shooting 42.7 percent from the field and 36.6 percent from deep for the Wolves. He will surely get another chance next summer to prove he is deserving of a two-way contract with somebody, if not a full NBA deal.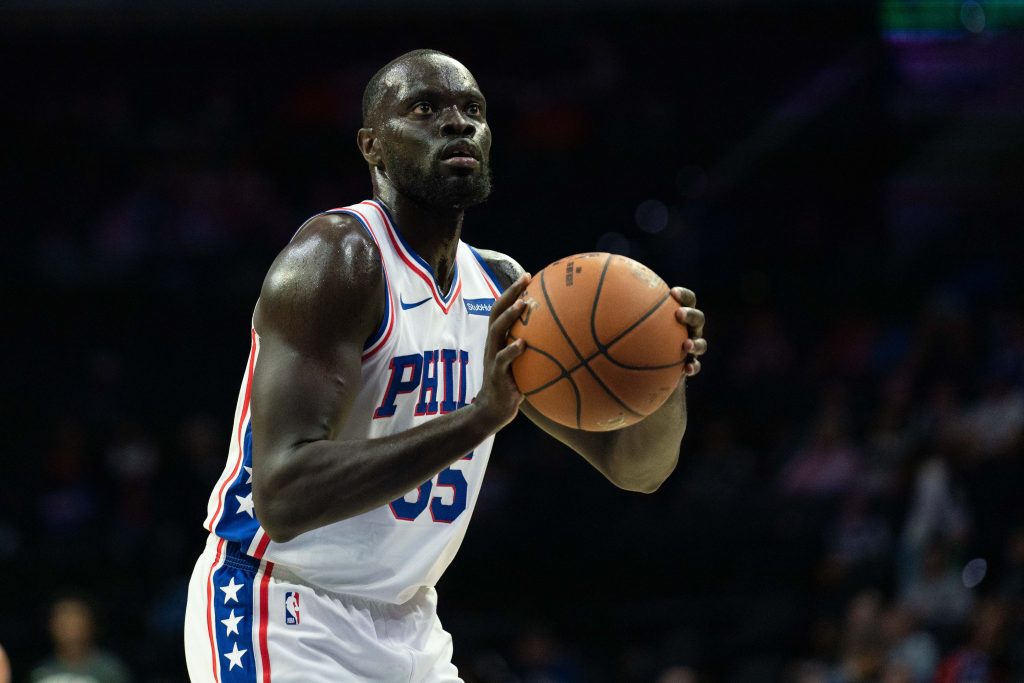 Marial Shayok, Delaware Blue Coats
If the G-League season ended today, Shayok, who is signed to a two-way deal with the Philadelphia 76ers, would be a near-lock for All-G-League honors as he's averaging 23.3 points, good for fourth in the league, along with 5.3 rebounds while shooting 46.4 from the floor and 36.3 percent on 3-pointers. The man Sixers fans have deemed "the Canadian Kevin Durant" remains a walking-bucket and will surely have an opportunity to prove his worth to the big club over the next several months leading into next season.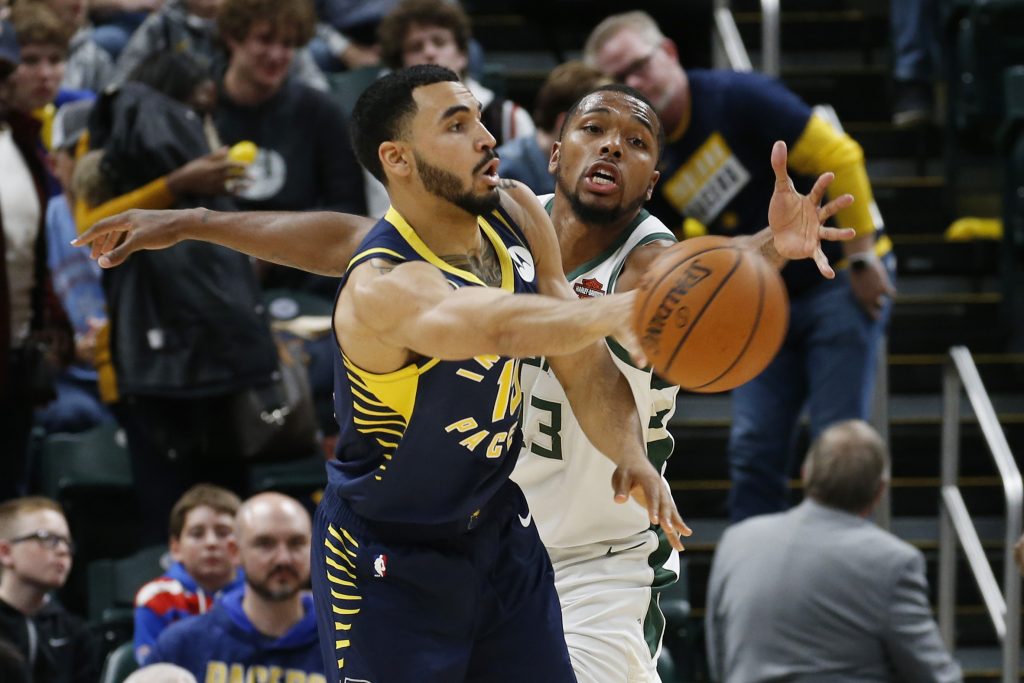 Naz Mitrou-Long, Fort Wayne Mad Ants
Mitrou-Long's 2019-20 season has been an interesting one thus far as he's been somewhat hampered by an ankle injury that's prevented him from playing in only 13 total games between the NBA and G-League. When he's been on the floor at the G-League level, he's been successful by scoring at a 15.8 points per game clip to go along with 8.6 assists and 6.9 rebounds while shooting 36.3 percent on 3-pointers.