AMES — Iowa State women's basketball coach Bill Fennelly took to the microphone in Ames on Monday afternoon for his team's annual media day ahead of the season.
Though the first question he fielded – one that's on the mind of everyone inside and out of the program – was on a player that's not there anymore.
"You don't lose a player, a person, a leader like Bridget [Carleton] and [tell someone else] you're next," Fennelly said.
The new-look Cyclones are faced with trying to overcome the loss of the 2018-19 Big 12 Player of the Year and second-leading scorer in program history.
In Fennelly's 25 years, there have been a plethora of stars to replace. Carleton left a large, lasting imprint.
"We lost maybe one of the best senior classes, and players that we've ever had," Fennelly said. "There is not one person that will replace [Carleton]. We don't have one person that will replace [Alexa Middleton]. It will be a different kind of team, but we just need to do things the right way. I think [our] players understand that."
Where will Iowa State turn this season to try and return to the NCAA Tournament?
Fennelly believes it will happen with players like Ashley Joens.
Joens started all 35 games the Cyclones played last season and is the second-leading returning scorer to the team with 11.7 points per game.
Fennelly wanted to drive the point home with Joens, who also earned all-Big 12 freshman team honors last year.
He sat Joens down and compared her stats with Carleton's from the now-professional player's freshman year in Ames.
"[The stats] are eerily the same," Fennelly said. "We need [Joens] to think that way. Her game is not that dissimilar to [Carleton's]. Hopefully, she grows into accepting that responsibility. She had a really good start to practice and was phenomenal yesterday. She'll be one we can count on."
In her first season in Ames, Carleton averaged 12.0 points per game – just 0.3 ahead of Joens.
Not to mention, Joens finished with more total points as well as four less turnovers than Carleton had that season.
Again – eerily similar.
As Fennelly said, however, this isn't a task assigned to just one player. It will be a total team effort to turn around and try to adequately replace one of the best that has worn a Cyclone jersey.
The other pair of returning starters will come into play with that.
Kristin Scott and Madison Wise each had their bright spots last season. Scott even had multiple games where she didn't miss.
Iowa State is relying on each of them to come back even stronger this season.
"It's similar with [Scott]," Fennelly said. "She was a second team all-conference player. Everyone thinks [Scott] is good except for [Scott]. She's got to take that responsibility of hunting her offense and taking tough shots.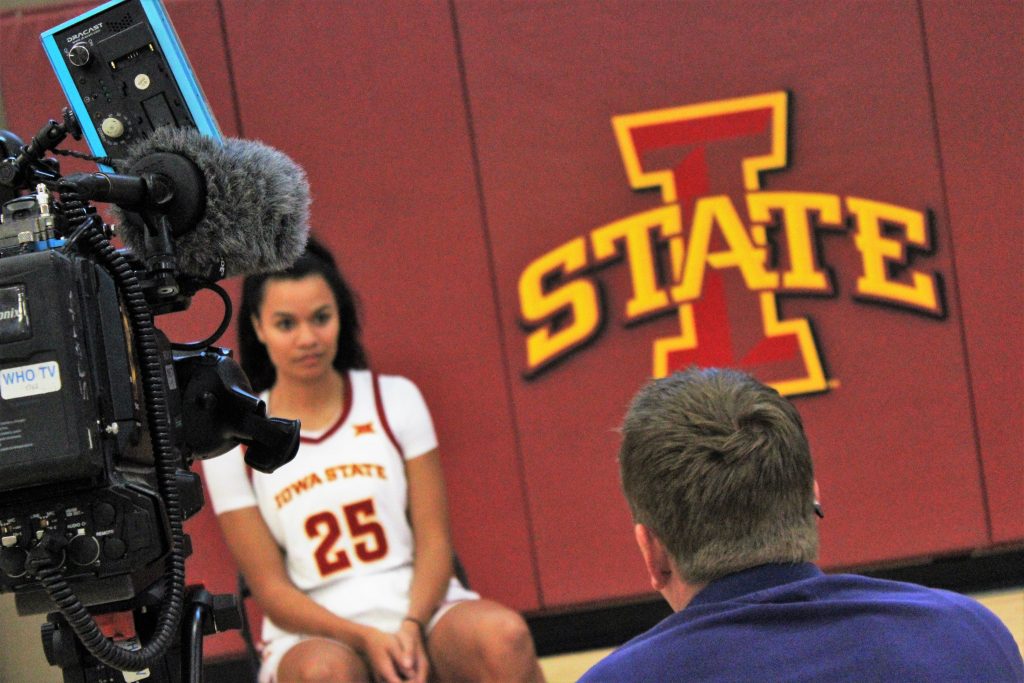 "Who's going to be the first person on the scouting report this season for our opponents?" Fennelly said. "It was always [Carleton], well who's it going to be now? That's the challenge."
Fennelly said that he was looking for consistency among both of them as well, something integral for players who will be starting things off each night at Hilton Coliseum.
A new face that will be stepping up this season and trying to take her game to that level is Adriana Camber, who Fennelly confirmed to be Iowa State's fourth starter for the 2019-20 campaign.
Camber played fewer minutes and started fewer games during her junior season than her sophomore stint two years ago.
"It's fun," Camber said. "I'm ready to do whatever it takes. I love this school and I love this program. I just want to win. Whatever coach wants me to do, I'm willing to do it. Whether that's sitting on the bench and being the best cheerleader I can be or being out there 40 minutes [every night], I'll do it."
Camber only played a handful of minutes per game a season ago, but said she's ready to do whatever it takes this year to help the team win.
The fifth starter for the Cyclones is – in Fennelly's words – "as undetermined as the football team's running back spot."
"Coach Campbell has running back by committee," Fennelly said. "We have point guard by committee. I have no idea. I would've told you a week ago it was Maggie Espenmiller-McGraw, but she's really sick right now and can't practice. It'll be Rae Johnson, Jade Thurmon, and Nia Washington. It might be Joens at some point. I don't know."
He compared it to playoff baseball and naming a starting pitcher on gameday, at least for right now. Fennelly mentioned Thurmon as a possible candidate for the spot and said she's been a pleasant surprise during the early part of the season.
Thurmon led all junior college scorers two seasons ago before coming to Iowa State and seemed to take last season as one to become adjusted to the team and the conference.
"I think it's more of a different mental mindset," Thurmon said. I'm more mentally motivated this year and [being able to] buy into the coaching staff and what they want. Now I feel more adapted to the Iowa State way of things."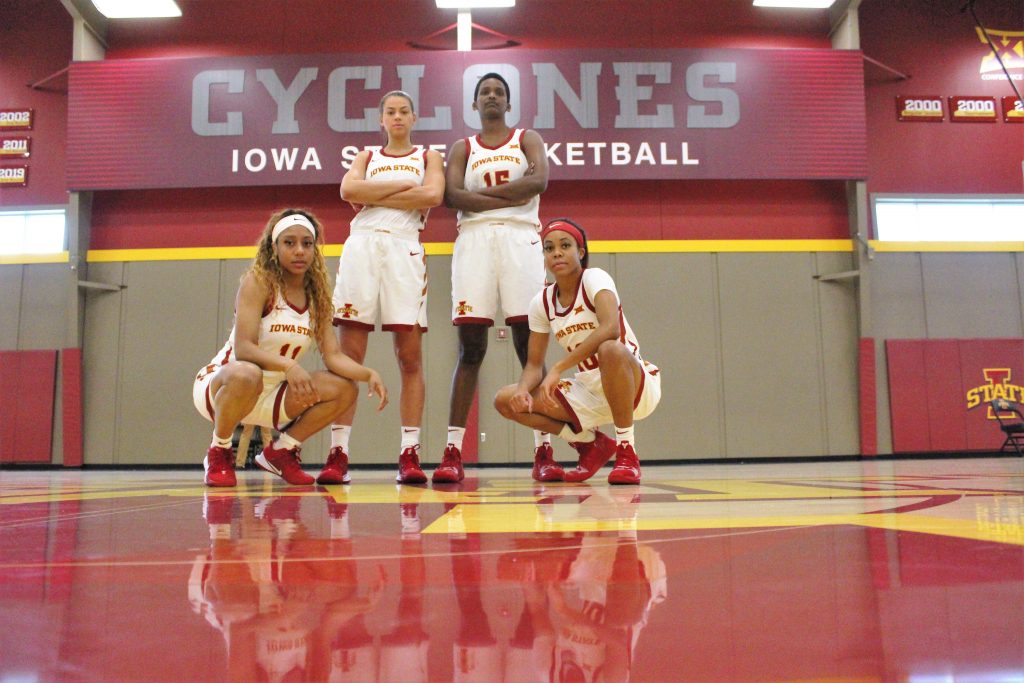 The coach was asked if anyone on the roster that didn't have a huge impact last season stuck out to him this year.Without missing a beat, Fennelly was certain of his answer in Thurmon.
"[Thurmon] is off to a really good start," Fennelly said. "She gives us something that this team is going to need – some athleticism, an extra ball handler, etc. She's in a position where we're moving people around because I think she is going to play more. I've always said that every year when we've had a good team, there's a surprise that is positive. I think [Thurmon] could fall into that [category] this year."
It's not easy to measure what kind of play the Cyclones will need from this year's roster to make up for their losses. The only thing that's known is that it was a big one.
"When you lose something like anything in your life – someone you care about… a great player – anything that happens that makes life better [when you lose it] it doesn't go away. It wasn't an accident when everyone came out to practice, Bridget was already here. It wasn't an accident when everyone left practice, Bridget was still here. There's a certain prescence that she brought as a great player because she worked so hard."
Now, it's time to fill that void.
The Cyclones will start to figure out how when they open the season with their home game against Missouri Western State on Wednesday, October 30. The game is slated to tip off at 6:30 p.m.