Aug 8, 2019; Chicago, IL, USA; Chicago Bears running back David Montgomery (32) runs into the end zone for a touchdown in the second quarter against the Carolina Panthers at Soldier Field. Mandatory Credit: Matt Cashore-USA TODAY Sports
A pair of former Cyclones will play roles in the start of the NFL's 100th season on Thursday when the Chicago Bears and Green Bay Packers square off at Soldier Field.
Rookie running back David Montgomery is expected to be among the Bears' starters in the backfield after his stellar three-year career in Cardinal and Gold while Allen Lazard was promoted to the Packers' 53-man roster on Tuesday after being cut by the team over the weekend.
Montgomery, who totaled 2,926 rushing yards and 26 touchdowns as a Cyclone, was one of the breakout stars of Chicago's training camp while rushing for 16 yards and a touchdown plus adding 30 yards receiving on three catches in his only preseason appearance last month. Bears staffers have raved about the Cincinnati native since selecting him in the third round of April's NFL Draft.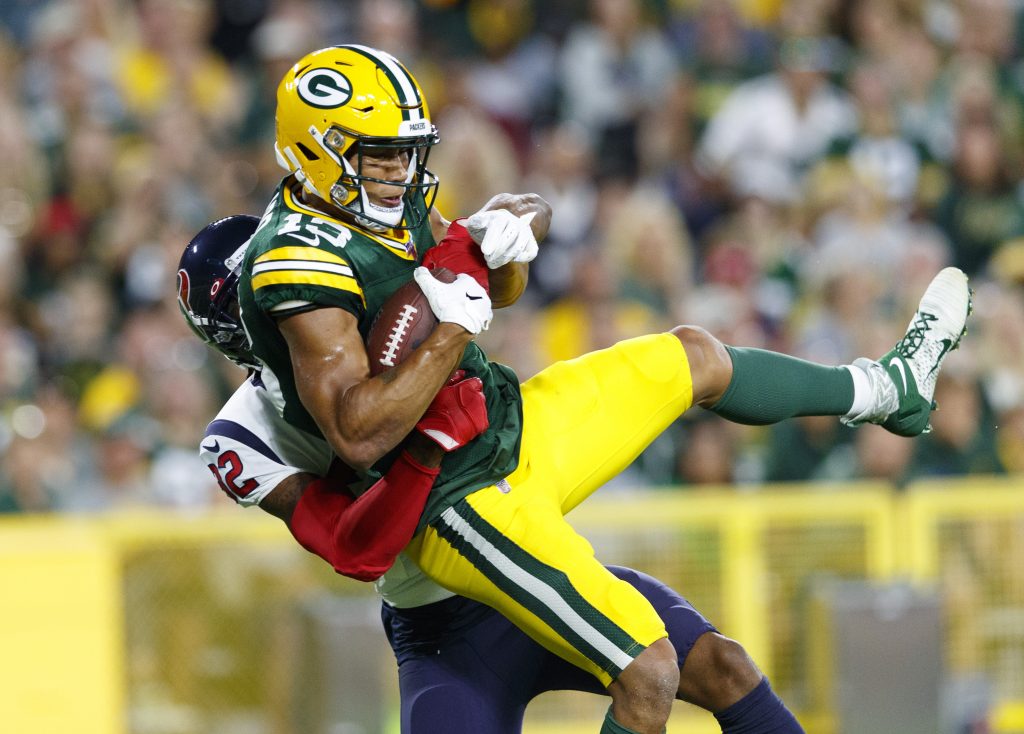 As for Lazard, the Cyclones' all-time leader in most receiving categories drew praise from Packers superstar gunslinger Aaron Rogers during the preseason while accumulating six receptions for 114 yards and a touchdown in three appearances. He is not currently expected to see too much time on the field, at least early in the season, but is clearly still making progress towards earning a spot in an NFL receiver rotation after starting his career on the Jacksonville Jaguars practice squad.
The Bears and Packers will kick off the season at 7:20 p.m. on Thursday on NBC.