When Iowa State wins, everybody on this website is happy. However as Cyclone Fanatic has evolved over the last 10 years, this special community has come together for a lot more than just cheering on its favorite team. 
Last August, at our annual kickoff party at BarnTown Brewing Co., we came together to raise nearly $15,000 for the family of our late friend, "Chief," Cory Johnson.          
The year before that, it was my neighbors, the Hutchison Family, who received funds to help pay for their daughter's cancer treatment. 
This year's recipient also holds a special place in my heart. 
Full disclosure: I do not know 16-year old Madelyn Pulliam well, but I grew up with her father Brent, who was basically a big brother during my childhood. The Pulliam and Williams families go back decades. Les, Madelyn's grandfather, and my dad worked together at the Hy-Vee in Clarinda for exactly 25 years. That's a long time!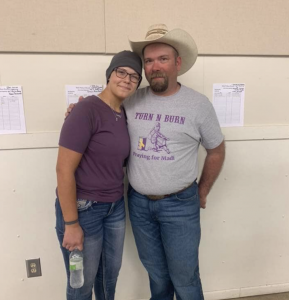 It was this past spring where the Pulliam family received scary news that Madelyn was diagnosed with Osteosarcoma, a very rare form of cancer that is seen fewer than 20,000 times a year. 
Madelyn, who will soon be a junior at Clarinda high school, recently had surgery to remove the tumor from her left femur. The good news is that she is recovering well and attempting to live a normal life. The bad news – as is always the case with this unfair disease – is that there is still a long road ahead that includes months of chemotherapy while medical bills will continue to pile up. 
As you can see from the attached photos, Madelyn is passionate about horses. She is an active member of her local FFA, FCCLA and 4-H. She plays basketball and is an all-conference bowler as well. In her spare time, Madelyn works at a local horse barn where she cleans stalls, feeds horses and rides young horses in training.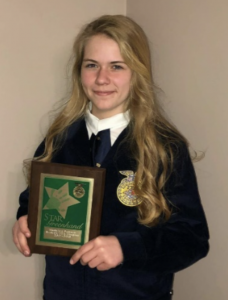 Join us on Aug. 24 at BarnTown to not only celebrate the start of a new Cyclone Football season, but raise funds for a family in need. 
The format will be similar to last year's.
Starting at 2 p.m., we will tap the new Cyclone Fanatic themed Barntown beer. 
There will be a program featuring some of your favorite Cyclone celebrities to preview the upcoming football season.
We will be selling raffle tickets to win exclusive Cyclone prizes. We will be adding to the list between now and the 24th but as of now, fans will win stuff like:
— Suite tickets to the Cyclones vs. TCU on Oct. 5. 
— A Matt Campbell signed football.
— An authentic Iowa State football jersey.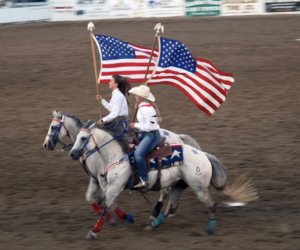 — A Steve Prohm signed basketball. 
— Iowa State basketball tickets. 
— Iowa State women's basketball memorabilia. 
— Signed Georges Niang memorabilia. 
— A lot more!
If you haven't already, please RSVP on our Cyclone Fanatic Facebook page. Like last year, we are expecting a great crowd and will be more prepared for it this time around!