Jul 7, 2019; Las Vegas, NV, USA; Cleveland Cavaliers guard Naz Mitrou-Long (15) dribbles against Chicago Bulls guard Perrion Callandret (14) during the second half of an NBA Summer League game at Thomas & Mack Center. Mandatory Credit: Stephen R. Sylvanie-USA TODAY Sports
The NBA Summer League has come and gone and several former Cyclones were among the standouts in Las Vegas. Here's a rundown of how each guy did and what their professional future currently holds next.
Marial Shayok, Philadelphia 76ers
Shayok quickly made an impression on the franchise that selected him late in the second round of last month's NBA Draft. He signed a two-way deal with the Sixers just days after the opening of the Summer League festivities in Vegas.
Through the two weeks of competition, Shayok averaged 14.5 points, 4.3 rebounds and 2.8 assists per game while shooting the ball at a 46 percent clip.
Naz Mitrou-Long, Cleveland Cavaliers
Probably no other former 'Clone helped themselves more this summer than Mitrou-Long did while playing for the team now coached by former Michigan head man John Beilein.
Naz averaged 16.8 points, 5.0 rebounds and 5.5 assists per game for the Cavaliers and hit 43 percent of his shots from the field. It is unclear if he will end up getting a deal from the Cavs, but after his performance in Vegas, he certainly will somewhere.
Somebody pay this man!!!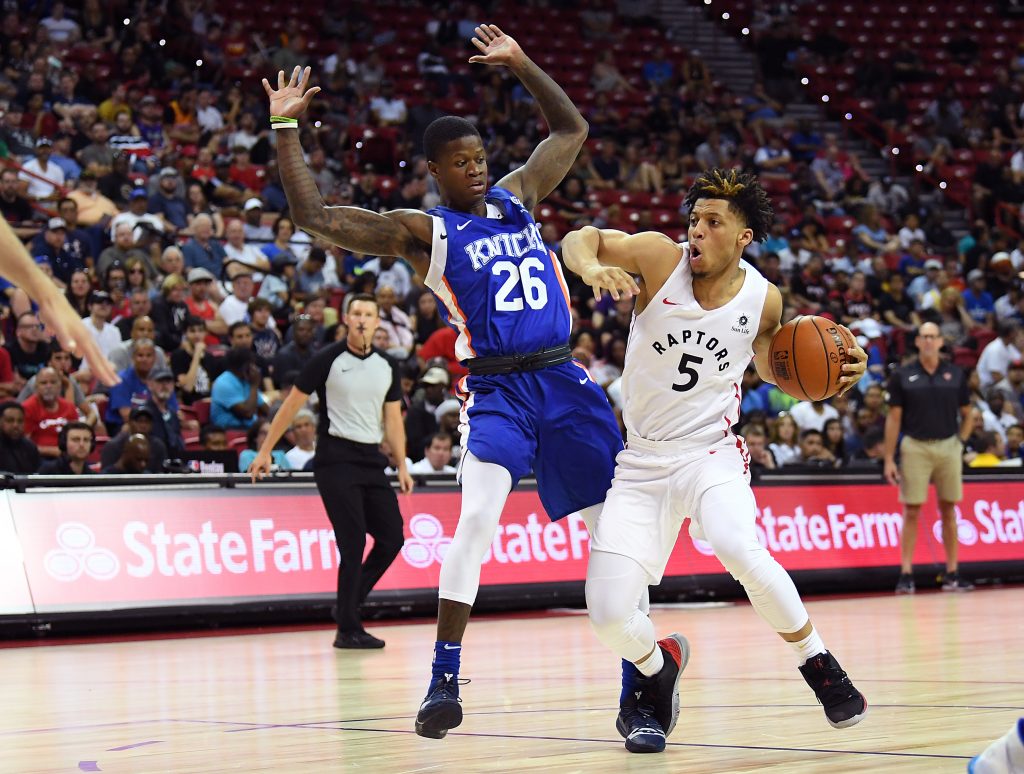 Lindell Wigginton, Toronto Raptors
The Big 12's reigning Sixth Man of the Year's professional career got off to a slow start, but he finished his Summer League performance with a bang. Wigginton poured in a game-high 26 points on 8-of-12 shooting while snagging three steals, dishing three assists and grabbing two rebounds during the Raptors' summer ending loss to the Sixers.
Over the two weeks in Vegas, the Nova Scotia, Canada native averaged 7.4 points, 0.8 rebounds, 0.8 assists, 1.0 steals and shot 33 percent from the floor. It would be hard to see Lindell not sticking, at minimum, with a club's G-League team for next season.
Deonte Burton, Oklahoma City Thunder
While the future of Oklahoma City's franchise was being rerouted with the trades of Russell Westbrook and Paul George, Deonte Burton was in Las Vegas doing Deonte Burton things.
That big dude under the rim had no interest in being on the tracks when the train came through. https://t.co/PQBZ56QHCq

— Jared Stansbury (@JaredStansbury) July 9, 2019
Burton averaged 7.5 points, 4.5 rebounds, 2.3 assists, 1.3 steals and 0.8 blocks while shooting 36 percent from the field over the two weeks in Vegas. He remains under contract with the Thunder and it wouldn't be shocking to see him earn more opportunities with the franchise in 2019-20 considering their trajectory change towards a full-on rebuild.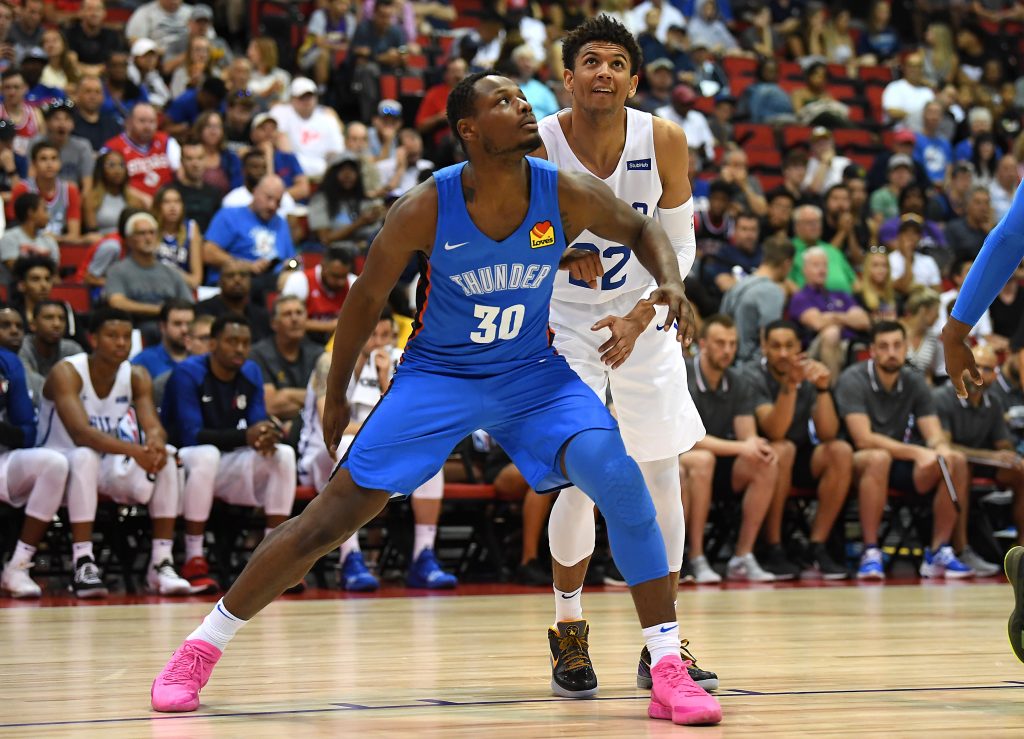 Nick Weiler-Babb, Miami Heat
It might not be in the NBA, but, like his older brother and former Cyclone Chris Babb, Weiler-Babb will certainly make a lot of money playing professional basketball. He averaged 3.5 points, 2.5 rebounds and 1.3 assists per game in Vegas while knocking down 31 percent of his shots.
Cameron Lard, Orlando Magic
There might not be a former Cyclone with a harder future to project than Lard. He played in only one game for Orlando in Las Vegas, scoring three points and grabbing one rebound.
Lard will play professionally somewhere, but it is hard to say where at this point. To his benefit, big men who can run the floor and impact the rim on both ends are in vogue right now in the NBA.
Would it be shocking to see someone's G-League team take a chance on him? Absolutely not, but it also wouldn't be shocking to see him end up overseas for next season.