Iowa State sophomore Solomon Young is scheduled to have surgery on Tuesday to repair two tears in the meniscus of his left knee, according to the 6-foot-8, 245-pound forward's Snapchat story.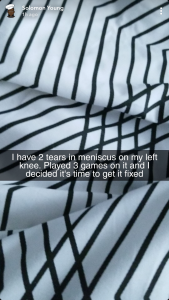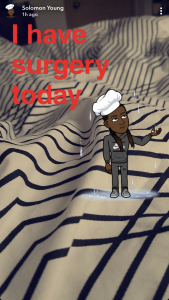 Young is averaging 7.2 points and 5.9 rebounds per game so far this season for the Cyclones. He has started all 26 games after being in the starting five for the last 12 games of last season in which he averaged 4.4 points and 3.3 rebounds as a true freshman.
He apparently played three games with the tears in his left knee which would mean the injury happened in Iowa State's loss to Texas Tech or shortly thereafter. He scored in double-figures twice during that three-game span following the injury.
It is not immediately clear whether or not the injury and surgery will be season-ending for Young, but it certainly leaves the Cyclones with only nine eligible players entering Wednesday night's game against TCU. Even then, that number could be lower depending on the availability of Hans Brase, who has missed the last several games due to injury, Nick Weiler-Babb, who has been in and out of the lineup with knee tendonitis and saw a specialist in Dallas on Monday, and Donovan Jackson, who at last update was in Milwaukee following the unexpected death of his father over the weekend.
To put it simply, we have no clue how many players Iowa State will have on Wednesday against the Horned Frogs and, at this point, Steve Prohm might not have a full idea either.