I want to start with football today as the brand new early signing period begins on Wednesday.
Earlier this morning, Jared Stansbury reported that he expects 17 of Iowa State's current 18 commitments to sign early. There could be a surprise or two later this week as well.
Being that basketball picked up such a big win on Saturday vs. UNI, a football recruiting story flew under the radar this week – being that a graduate transfer quarterback was on campus over the weekend. 
It is important to note that it is incredibly early in the process. Iowa State might not even add a graduate transfer to its roster. It certainly is a possibility though and one that makes sense to explore.
This is not a commentary on Zeb Noland or even soon-to-be true freshman Re-al Mitchell. I will add redshirt freshman Devon Moore to the conversation too, but we still have to wait and see how he comes back from a severe leg injury. This is all about depth.
Just once in the last 10 years (Austen Arnaud in 2008) has Iowa State gone through a season with only one starting quarterback. That is a staggering statistic.
Acquiring some insurance is a must, especially at the most important position on the field. Especially when the rest of the roster looks like it is poised to compete for a spot in the upper half of the Big 12 next season.
Why wouldn't a grad transfer want to come to Iowa State?
Even without Allen Lazard, the wide receiver position will be strong again. Whoever is throwing the football will have massive targets like Hakeem Butler and Matthew Eaton to throw to. Deshaunte Jones is a big play guy returning in the slot.
The offensive line should be exponentially better.
David Montgomery will enter 2018 as a top five running back in all of college football.
I anticipate that the defense will be stout once again too.
The biggest question on the team heading into next season is at quarterback.
I am all for Iowa State adding a grad transfer here.
We all believe that Zeb Noland has a bright future, but the Rhoads staff once thought the same of guys named Sam Richardson and Grant Rohach. Remember that time when Iowa State passed on Jake Waters?
It's best to not let something like that happen again.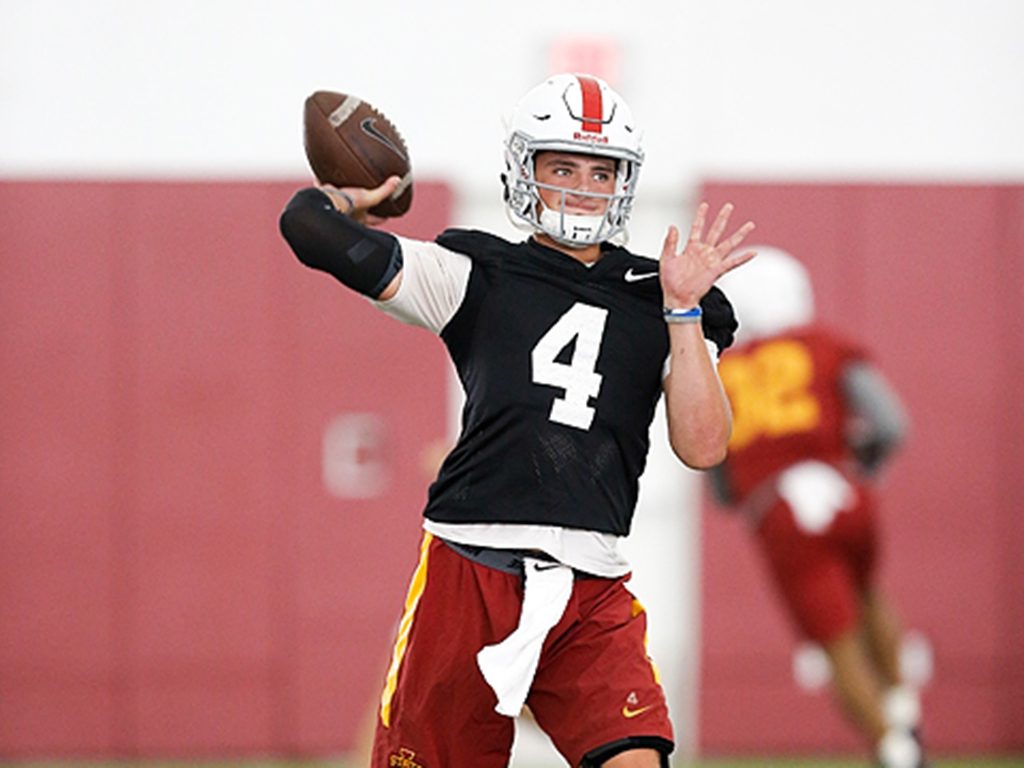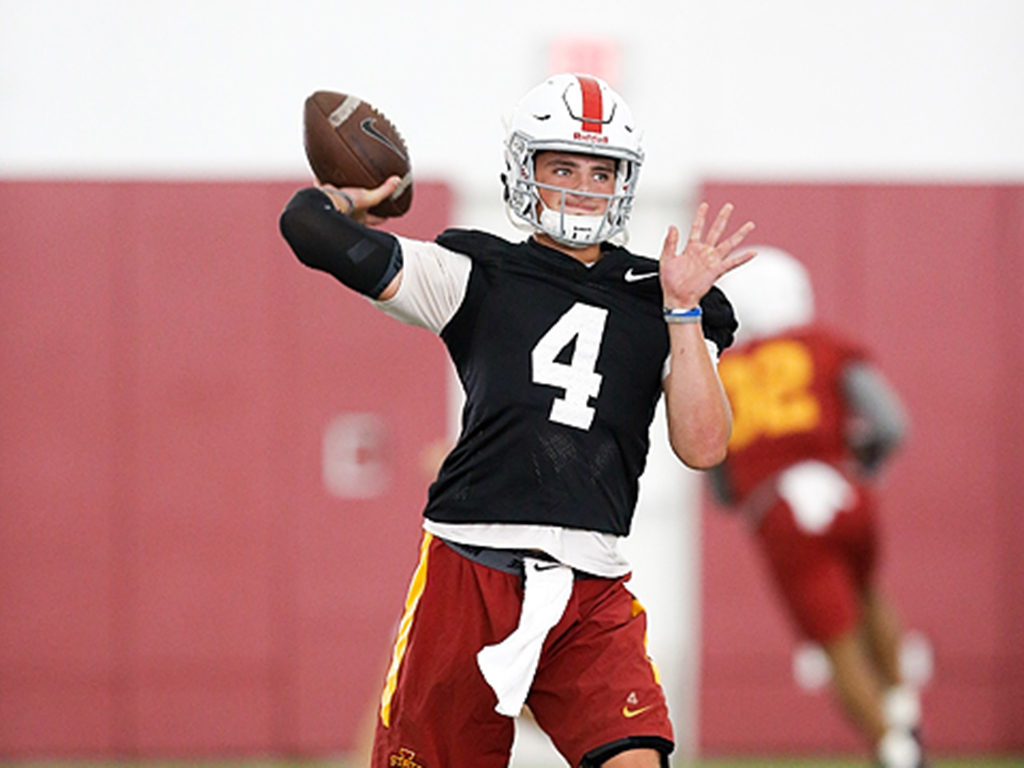 Thoughts on the Big 4 Classic…
I'll be the contrarian here…I don't have a problem with this event. In fact, it's kind of fun.
I do not believe that we will ever see the day again where Iowa and Iowa State are traveling to UNI and Drake in basketball.
If the Big 4 Classic goes away, it will likely result in another home game against a SWAC squad (hope I'm wrong). Duke isn't coming to Hilton Coliseum.
The event isn't perfect but it is a fun day that I look forward to once a year and is better than most realistic alternatives.
I'll leave it at that.
On Cyclone basketball…
*** Lindell Wigginton's 20 point performance on Saturday put him in some very rare company at Iowa State. With his fourth 20-point performance of the season, he tied Barry Stevens for the fifth-most all-time among ISU freshmen.
After watching that second half on Saturday, I am now 100 percent comfortable saying that Wigginton is the best player on Iowa State's team. Nick Weiler-Babb might be the most valuable, but Wigginton is the best.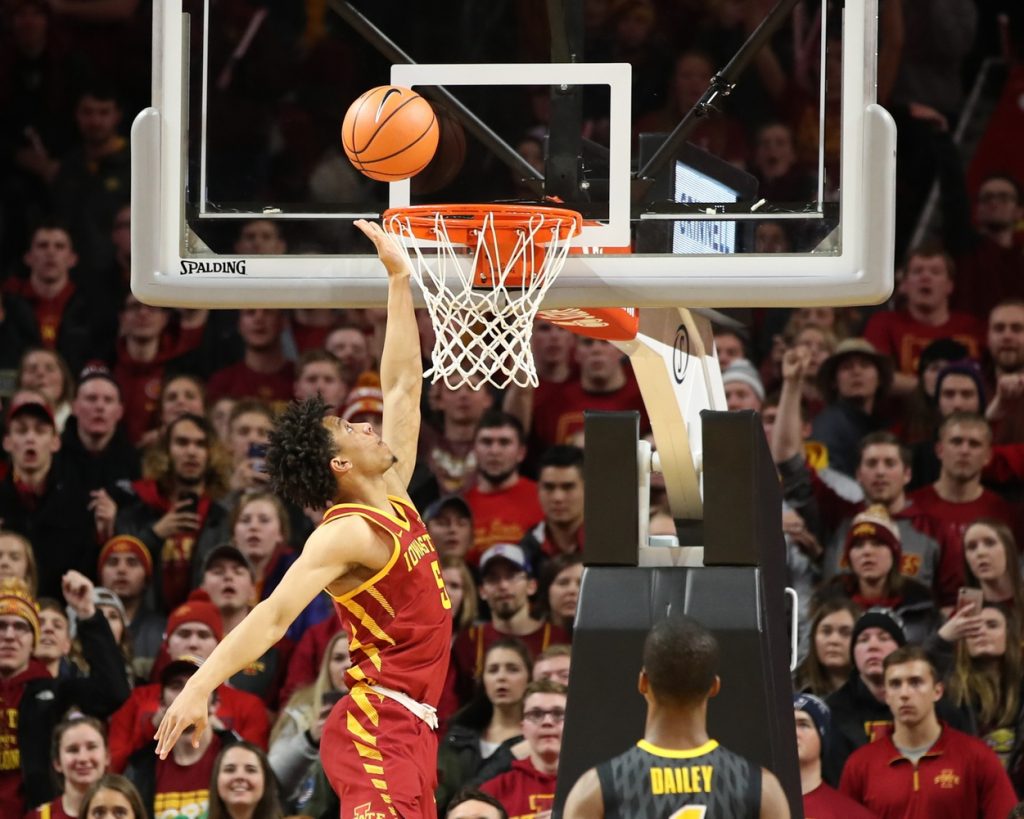 *** Believe it or not, Iowa State's eight-game winning streak is the second-longest winning streak in the Steve Prohm era. The longest came back in 2015-16 (Prohm's first year), when the Cyclones rattled off nine in a row to open the season.
*** Because of Iowa State's trio at guard, I am now 100 percent comfortable talking about the possibilities of the NCAA Tournament. I do think that we all need to recognize the following though: The Big 12 is loaded this year. The league went 7-0 on Saturday as notably, the Oklahoma schools went on the road to win at No. 19 Florida State (OSU) and No. 3 Wichita State (OU).
The biggest problem that I see this year is that there are no easy outs. TCU and Tech aren't bottom feeders like they used to be. They are probably both Tournament teams. Oklahoma State wasn't supposed to be any good but it's almost Christmas and the Cowboys are 8-2 and showing signs of life.
Six of the Big 12's 10 schools currently have RPI's in the top 50. All 10 Big 12 schools rank in the KenPom.com top 60.
So yeah, the Big 12 grind is going to be brutal. But it always is. A season like this is when having a home court advantage like Hilton Coliseum comes in handy. Other than Kansas, nobody else in the league has anything close.