ISU redshirt sophomore Logan Breitenbach faced ASU redshirt freshman Anthony Valencia at the Beauty and the Beast match on Friday, Jan. 6, 2017. Valencia had a technical fall over Breitenbach, 18-1.
AMES — The Iowa State wrestling team returned to Hilton Coliseum on Friday night looking to start the second-half of its season on right foot against Arizona State.
Unfortunately, the Cyclones scoring ability was nonexistent against the Sun Devils and Iowa State fell 25-14.
"I'm surprised, just, just surprised," said head coach Kevin Jackson. "We get Simmions back in the lineup and he gets a fall. We get Downey and he majors a kid. There were a couple weight classes that I really feel like were swing weights and I really thought we would win those matches."
In the duel against Arizona State, Iowa State lost four matches by a margin of one point: 141, 157, 197 and heavyweight. The Cyclones lost those matches because they simply didn't do enough early on to win them.
Iowa State's 141-pound wrestler, John Meeks, couldn't get off the bottom against Arizona State's Nikko Villarreal. The Cyclones 197-grappler, Marcus Harrington, attacked too late in his match against Austyn Harris.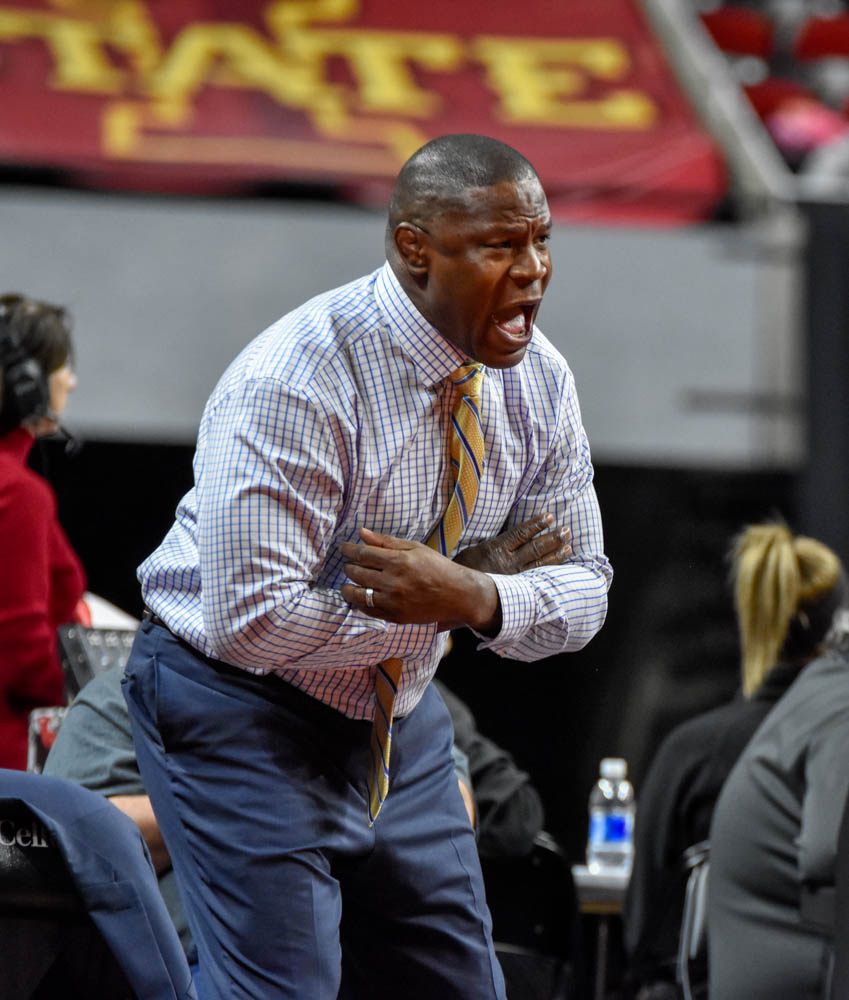 Entering the duel, Jackson's expectation was to be up four matches to zero. Iowa State started out that way, as 125-pound wrestler, Markus Simmions, pinned his opponent and 133-pound warrior, Earl Hall, major decisioned his foe.
Jackson was extremely disappointed in Iowa State's 149-pounder, Chase Straw, who participated in the  fourth match of night.
Earlier this summer, Straw faced his opponent, Josh Maruca, and defeated him in a freestyle tournament. In Hilton, Straw was tech falled by Maruca.
"No way in the world we were supposed to get teched at that weight," Jackson said. "Never saw that coming at all."
Jackson had the opposite opinion about Pat Downey's night.
Downey had recently missed the past few outings due to a rib injury. Despite the minimal mat time, he showed his competitiveness and willingness to win as he major decisioned his opponent. In Jackson's mind, Downey looked sharp making his debut back from injury. Downey slightly disagreed with Jackson's take.
"Legs were a little heavy," Downey said. "I felt a little congested."
The main takeaway for Downey was that he couldn't feel his rib. He said that this is the best he has felt for the past seven week and since the Cyclone Open, which was back on Nov. 13.
Overall, Jackson was disappointed that his team just didn't wrestle hard enough.
"I think the guys know that they are better than that," Jackson said. "Our guys are good enough. They just have to make their mind up and go out there and battle for every single point."
Jackson stressed that Iowa State needs to be more offensive moving forward. He has seen improvements out of his team, even though they now sit at 1-5 on the season.
"I think we all are getting tired of the learning process," Jackson said. "Suffering losses hurt. It makes you feel like you are not making the improvements you are making. Even though we can see the gains, we can see the improvements, we can see guys climbing that ladder."
For Jackson, it's time for his team to stop losing by close matches and go out and compete the way they are expected to wrestle.
Iowa State will return to the mats on Jan. 14, as they travel to Chapel Hill, N.C. to take on the Tar Heels.