Nov 20, 2016; Ames, IA, USA; Iowa State Cyclones guard Monte Morris (11) dances during a timeout after his triple double against the Citadel Bulldogs at James H. Hilton Coliseum. The Cyclones beat the Bulldogs 130 to 63. Mandatory Credit: Reese Strickland-USA TODAY Sports
ORLANDO — Business is about to pick up.
No offense to Savannah State, Mount St. Mary's or The Citadel, but the 2016-17 basketball season will officially begin for the Cyclones this week at ESPN's Wide World of Sports Complex in Orlando.
This year's holiday tournament, the Advocare Invitational, will feature five (out of eight) teams currently ranked in KenPom.com's top 40.
"The Florida trip will be great for finding out where we're at as a team," head coach Steve Prohm said following Sunday's historical 67-point whooping of The Citadel. "Win or lose, what we need to do to continue to get better. We go down there and win three games, it's still November 28."
Game one (Thursday, 11:30 a.m. on ESPN2) will feature a test vs. a middle-of-the-road Missouri Valley team in Indiana State. The Sycamores, coached by Iowa (Harlan) native Greg Lansing, are 2-1 on the early season with wins over Ball State and Missouri-St. Louis including an overtime loss to Northern Illinois.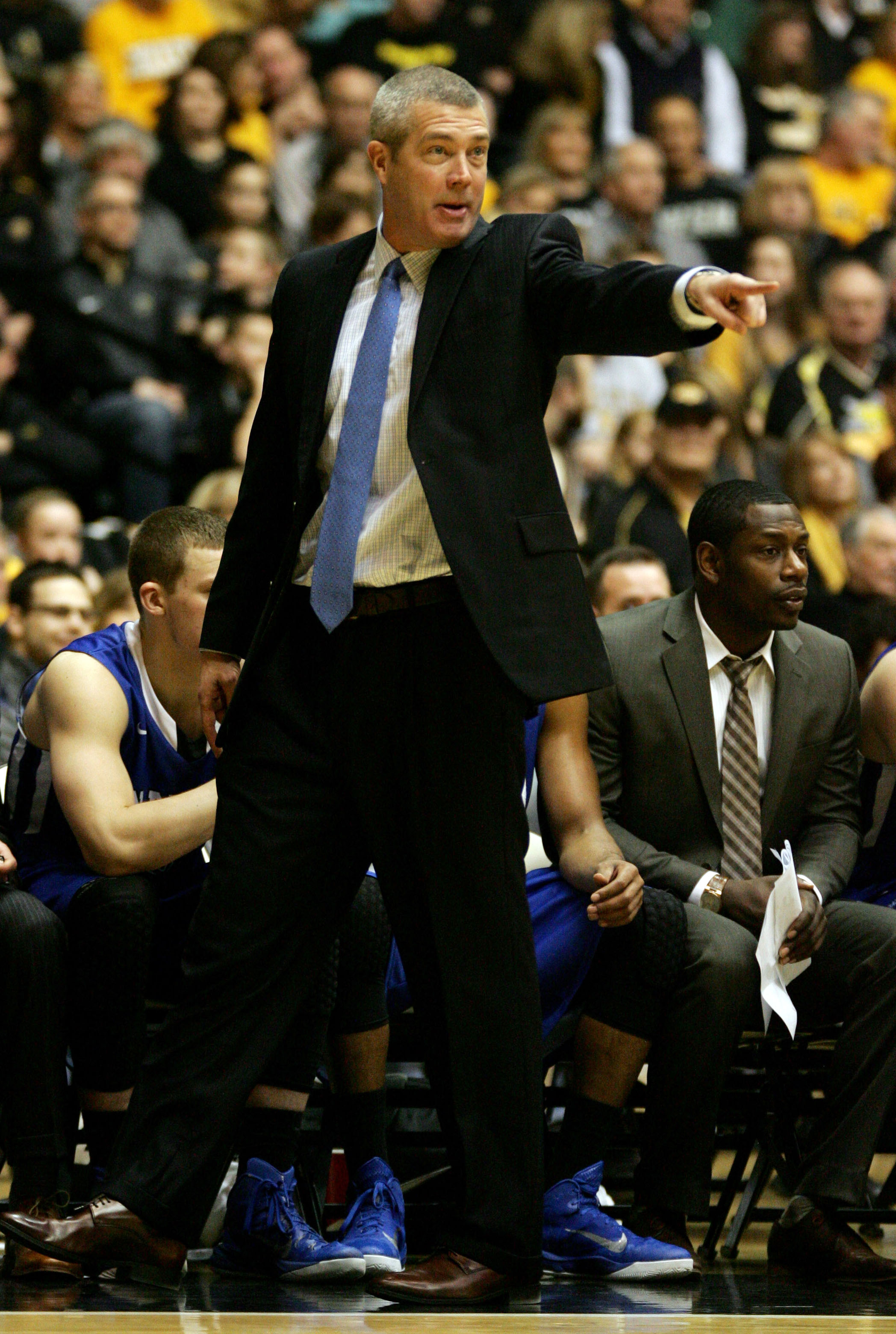 "I've got a lot of respect and I'm very familiar with Indiana State," Prohm said. "I've played them several times, scrimmaged them several times. Greg does a really good job over there, but our guys will be ready. They'll be good to go. These preseason tournaments are really a lot of fun."
Should the Cyclones get through the Sycamores (KenPom's formula has the Cyclones ranked 30th and beating Indiana State 83-70 with an 87 percent chance at victory), Iowa State will see Miami (Fl.) or Stanford in the semi-finals with a possible match-up with Gonzaga in the finals.
Miami, a young but talented squad out of the ACC, reached the Sweet 16 a season ago and was picked ninth in the league's preseason poll. The Hurricanes are led by the great Jim Larranaga and are currently rated 17th in KenPom's ratings following convincing wins over Western Carolina, North Florida and Penn.
Stanford is now coached by longtime Iowa State nemesis (former UAB coach and Kansas Jayhawk) Jerod Haase. The Cardinal, picked 10th in the Pac-12's preseason poll, recently notched early wins over Harvard, Cal St. Northridge, Weber St. and Colorado St.
KenPom has Miami tabbed as a six-point favorite in that game and is giving the Hurricanes a 71 percent chance at victory.
The other side of the bracket features Gonzaga vs. Quinnipiac (Thursday at 5:30, ESPN2) and Seton Hall vs. Florida (Thursday, 7:30 on ESPN2).
The Zags, ranked 11th in both the AP and Coaches Polls, are 3-0 and strong favorites to come out of that end of the bracket.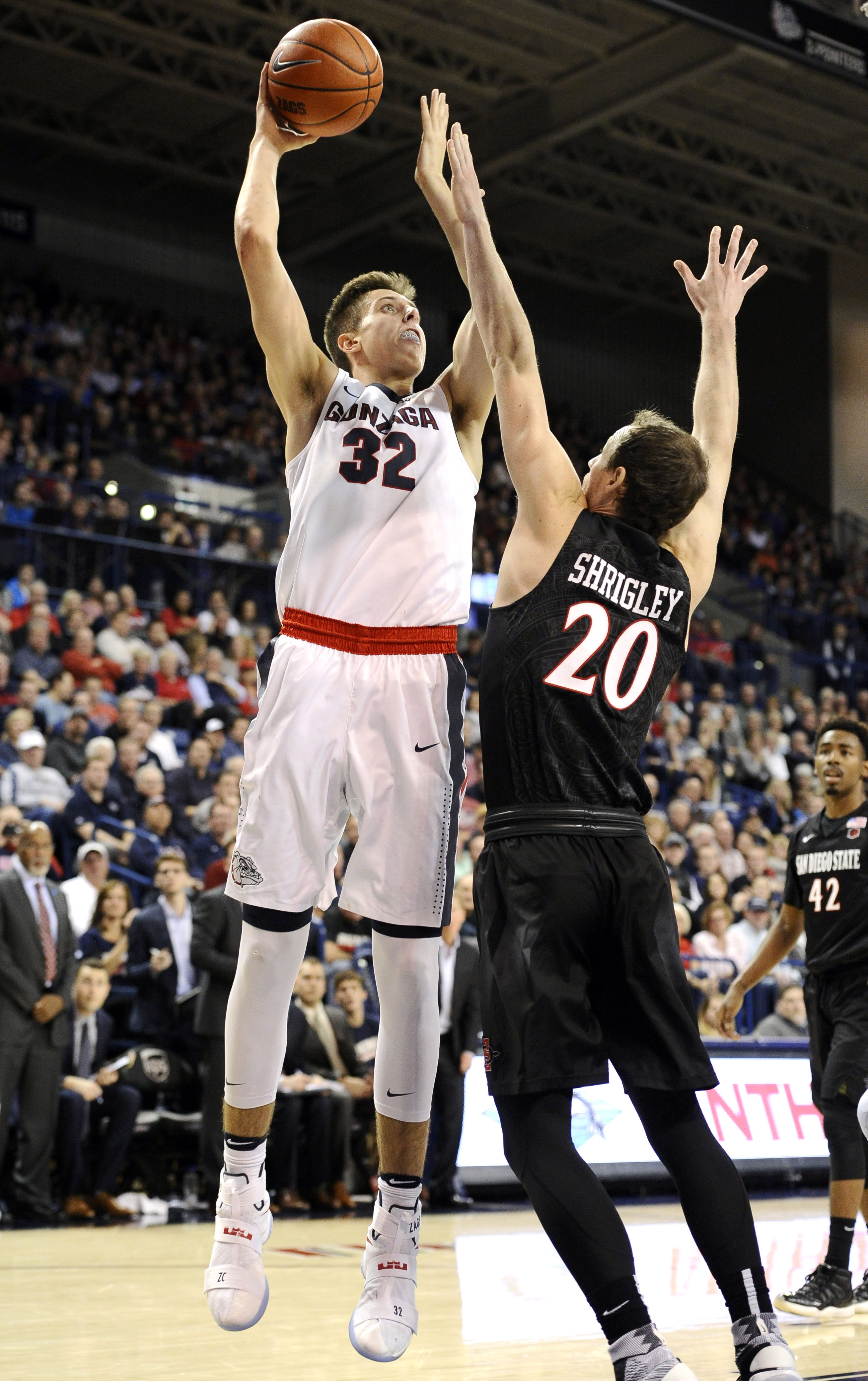 Gonzaga's top competition will be the Florida Gators, who are also undefeated at 4-0 and in the "others receiving votes" category of both major polls. Florida recently picked up an impressive 78-61 win over NCAA Tournament regular Belmont.
And finally there's Seton Hall, ranked 36th by KenPom, who just beat Iowa in Iowa City last Thursday.
An Iowa State vs. Quinnipiac (from the Metro Atlantic Athletic Conference0 game seems like a long shot.
An Iowa State vs. Gonzaga final (would be on Sunday at 12:30 on ESPN) is a hoop junkie's Thanksgiving dream come true.
"No disrespect to the past three teams we played but we definitely felt very confident in winning those three," senior Naz Mitrou-Long said. "Coming up, that confidence doesn't change. The difficulty is taking a step forward, but we're just going to take everything we learned from coach, from each other, get in the film room, get on the floor and do what we have do to put ourselves in position to win the tournament."
Regardless of how the bracket breaks down, the days of Iowa State pummeling low-major opponents are home appear to mostly be behind the Cyclones. Following this trip to Florida, Iowa State will host Cincinnati on Dec. 1 (8 p.m. on ESPN) and travel to Iowa on Dec. 8 (7 p.m. on ESPN) with home games against Omaha and Mississippi Valley State and a Big 4 Classic matchup vs. Drake in between.